Krispy Kreme's Thanksgiving Doughnuts Are Inspired by Pie
Krispy Kreme Just Launched Thanksgiving Doughnuts Inspired by Your Favorite Pie Flavors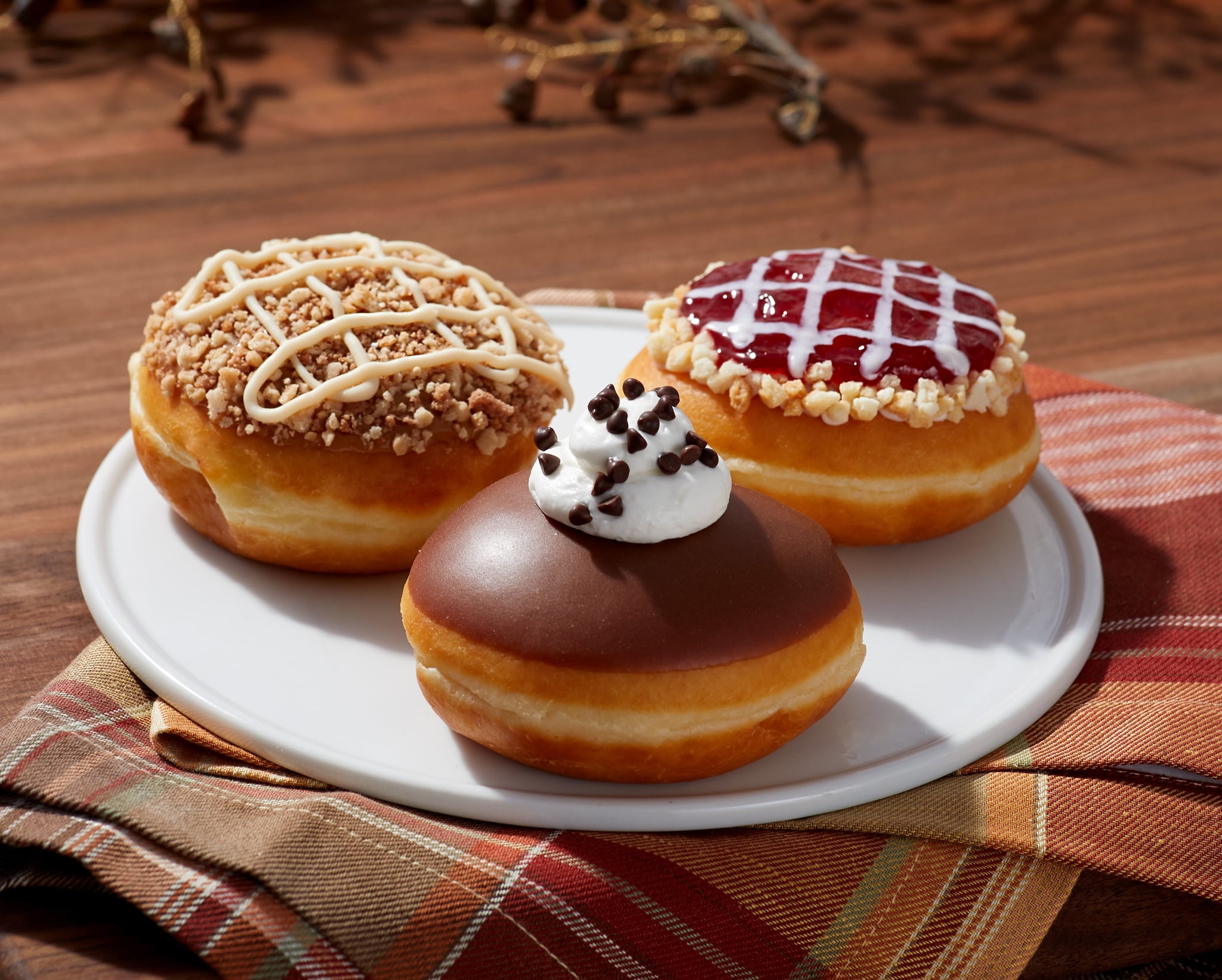 Want to enjoy the sweetness of an apple pie this Thanksgiving without actually having to do the baking? Krispy Kreme has you covered. On Nov. 4, the doughnut chain launched a collection of sweet treats inspired by some of the most popular pies in your Thanksgiving spread, meaning you get to skip a few steps in your holiday dinner prep this season.
Krispy Kreme's "Easy as Pie" collection introduces three new flavors: Dutch Apple Pie, a doughnut injected with apple pie filling, dipped in caramel icing, and topped with streusel and more icing; Chocolate Kreme Pie, a doughnut dipped in chocolate icing, topped with a dollop of cream and mini chocolate chips, and filled with chocolate cream; and Cherry Pie, a cherry pie-filled doughnut topped with pie crust crumbles and decorated with an icing lattice.
All three doughnuts will be available at participating locations across the US now though Thanksgiving Day, which falls on Nov. 28 this year. On Nov. 23, Krispy Kreme will offer customers the chance to purchase two dozen doughnuts for just $13, while supplies last, to stock up ahead of Turkey Day. The deal can be applied to two Original Glazed dozens or one Original Glazed and one assorted dozen. Get a closer look at all the new doughnuts below and grab yourself one before they're gone.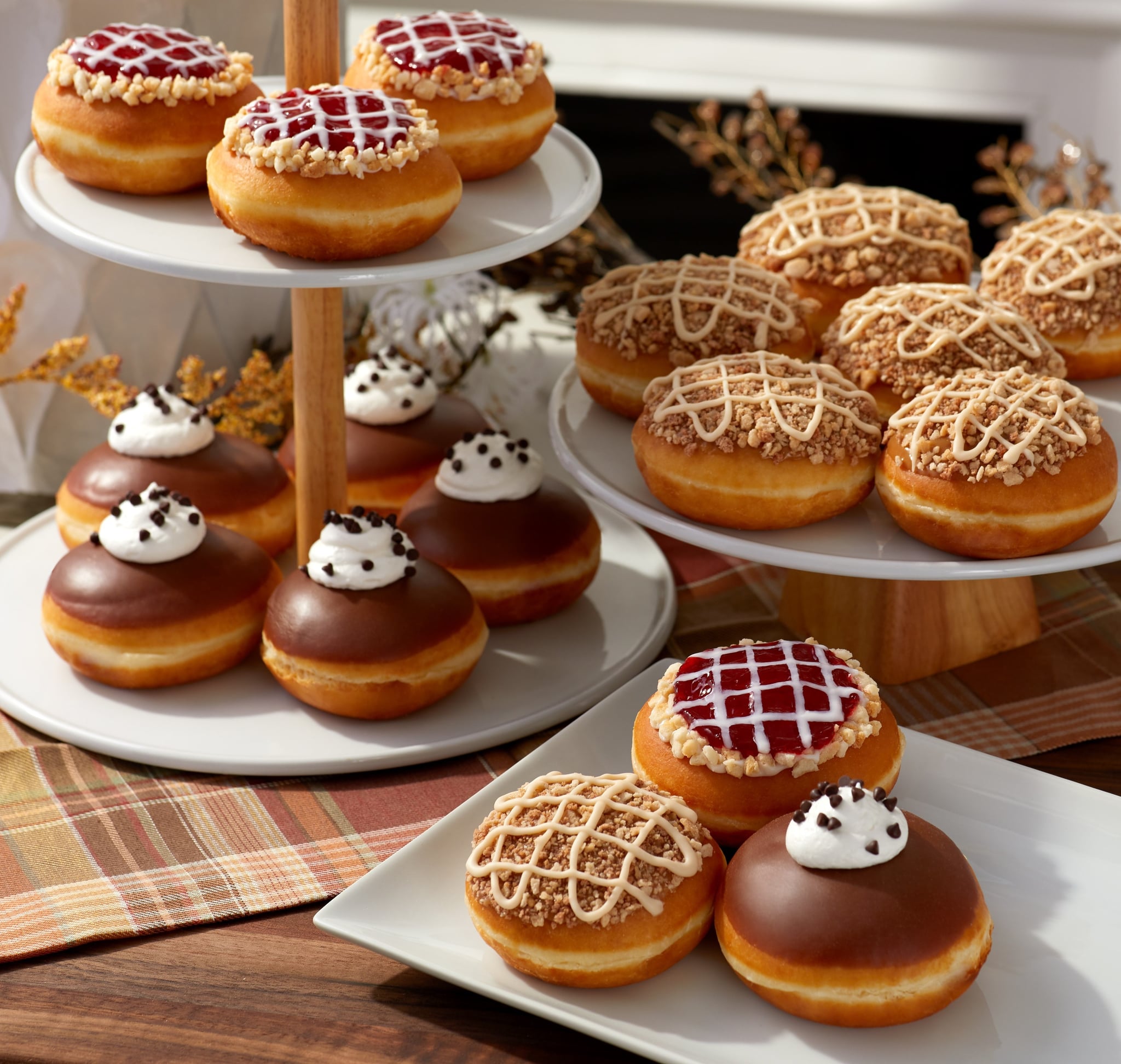 Image Source: Krispy Kreme