As POPSUGAR editors, we independently select and write about stuff we love and think you'll like too. If you buy a product we have recommended, we may receive affiliate commission, which in turn supports our work.
Living far away from your best friends is never easy, but thanks to technology, still "seeing" your favorite people has never been easier. I used to spend so much time talking to my friends on the phone and catching up (many times with a glass of wine in my hand), exchanging frustrated, "Ugh, I wish we were at happy hour together!" sentiments. But things like FaceTime, Skype, and Google Hangouts have provided the added bonus of see each other's faces, so you technically no longer need to miss out on those beloved get-togethers. Especially when you all buy these Long Distance Friends Wine Glasses ($12 for one, $20 for a set of two) to sip from while you chat.
Sold by Etsy shop Cutting Up a Storm, the wine glasses say, "Never too far to drink together," and feature the states of your choice as the design. They're the perfect gift to let your long-distance BFF know you're thinking of them. Our suggestion? Go ahead and gift them a bottle of wine with the glass, too, so you're perfectly prepared to "cheers" when the video chat starts!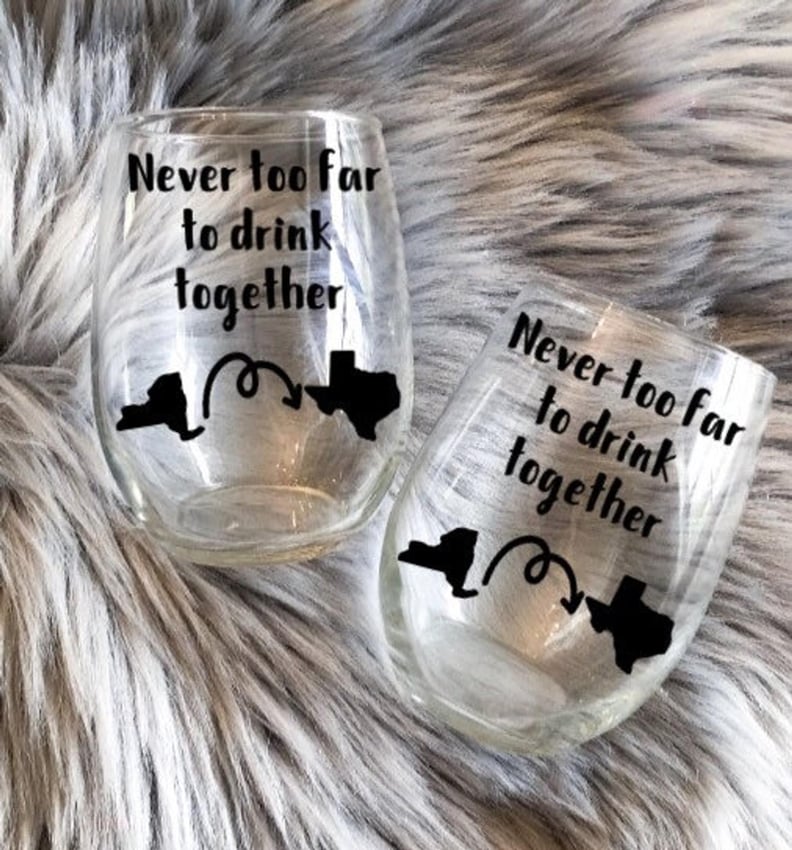 Long Distance Friendship Wine Glasses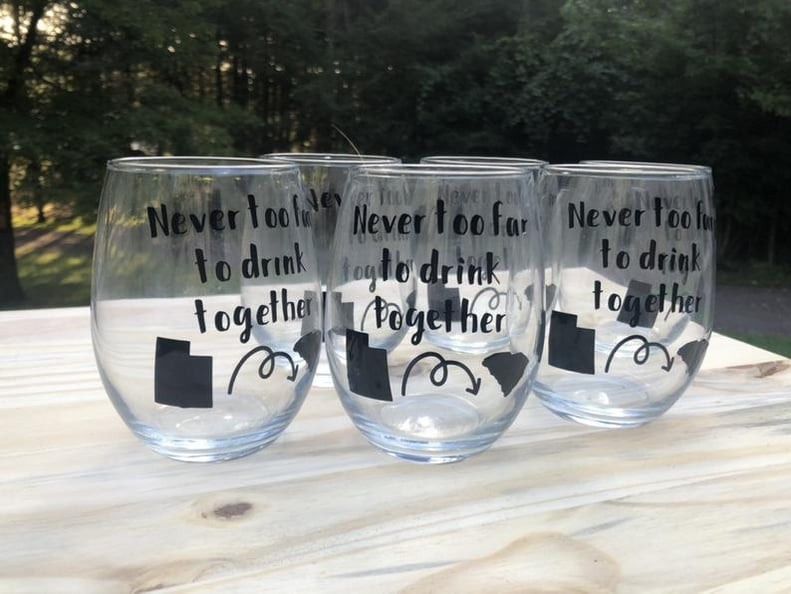 Long Distance Friendship Wine Glasses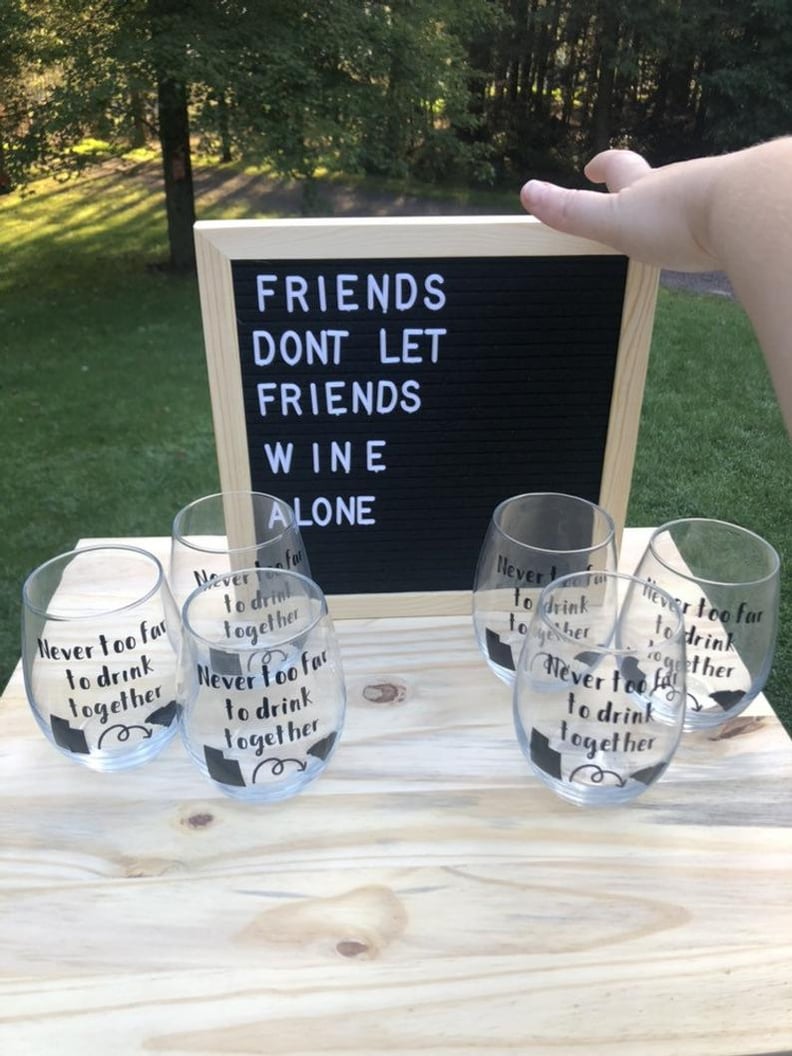 Long Distance Friendship Wine Glasses