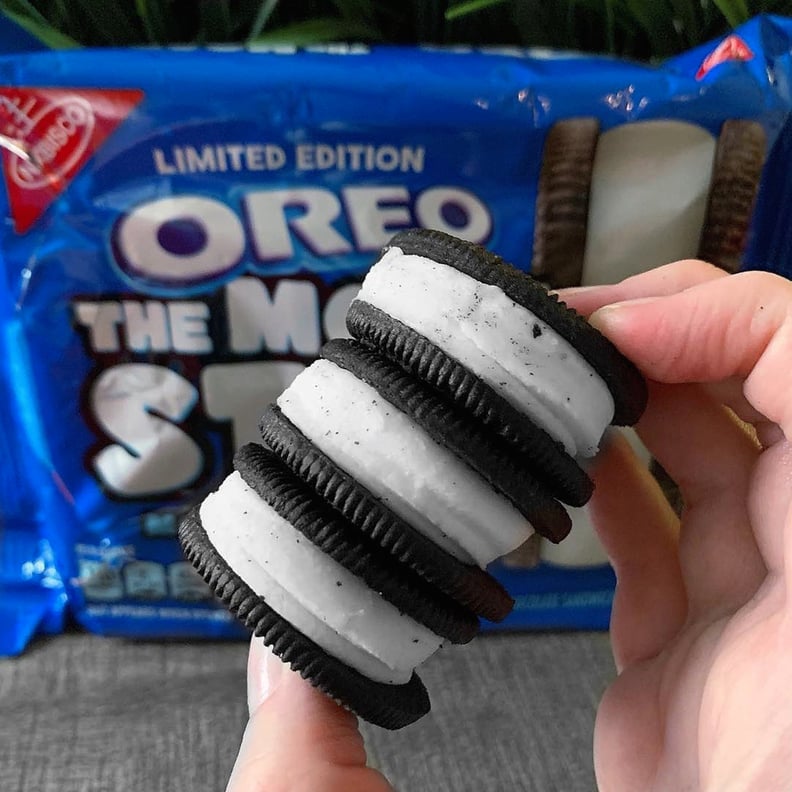 Oreo's biggest cookie to date is back by popular demand! The brand confirmed to Delish earlier this year that it would be rereleasing its Most Stuf Oreos in the Winter, and shoppers have since spotted boxes in grocery aisled.
Whereas Oreo has in the past experimented with various flavors including maple syrup, mint chocolate chip ice cream, and even buttered popcorn — yes, really — Most Stuf Oreos have the same signature sweet flavor, but they come in a drastically different size that manages to make Double Stuf and Mega Stuf ones look like child's play.
If you weren't able to try the supersize snack when it first hit shelves at the start of 2019, your second chance has officially arrived. See mind-boggling pictures of the Most Stuf Oreo ahead.