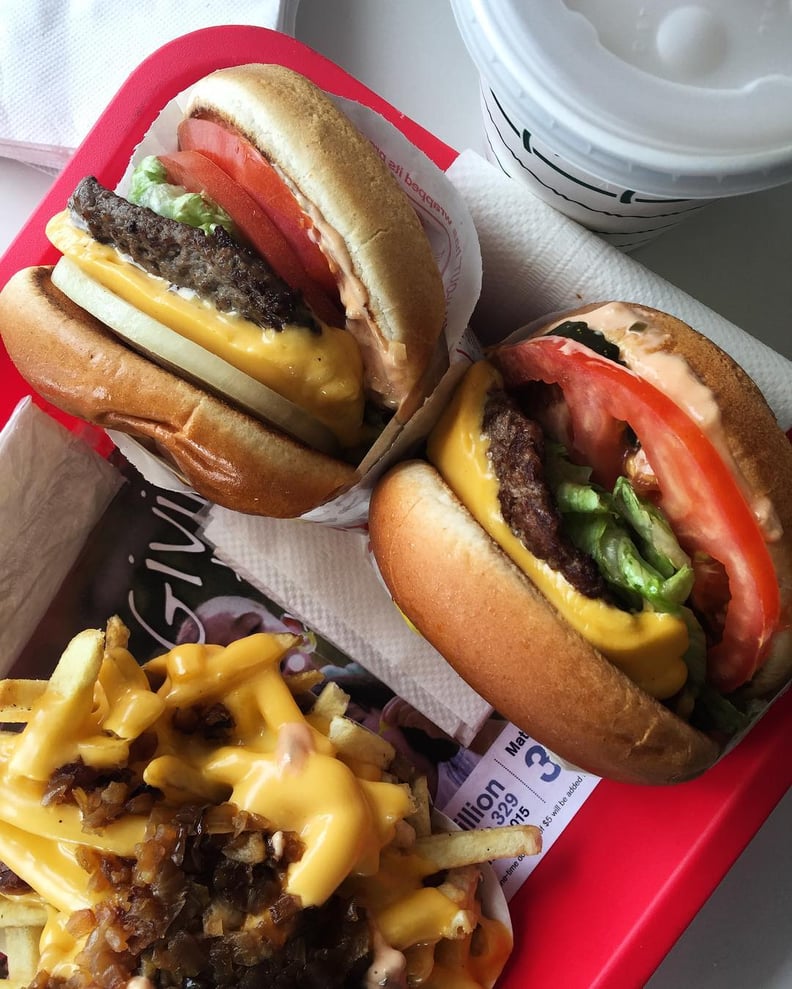 POPSUGAR Photography | Anna Monette Roberts
POPSUGAR Photography | Anna Monette Roberts
You know In-N-Out is undeniably delicious; you know to order animal style and a Neapolitan shake; you know other fast food restaurants aren't quite as good . . . but you may not know these 11 facts that may make you see the burger chain in a whole new light.
The very first In-N-Out opened in 1948 in Baldwin Park, CA, (east of Los Angeles) by husband-and-wife team Harry and Esther Snyder. From the beginning, there was an emphasis in fresh ingredients and food made by hand.
Curious to know what the first In-N-Out drive-through-only restaurant looked like? A replica exists in Baldwin Park, CA, and it's open for viewing and photos Thursday through Sunday from 11 a.m. to 2 p.m.
You know that two-way speaker box you use in drive-throughs? Yeah, Harry invented that in his garage.
The logo basically has not changed since 1954. According to In-N-Out employees, the yellow arrow "points to pride."
Animal-style burgers have been around since 1961 and Double-Doubles since 1963.
Most In-N-Out locations have palm trees planted in front as a nod to founder Harry Snyder's favorite movie, It's a Mad, Mad, Mad, Mad World.
Shakes weren't added to the menu until 1975. They used to be mixed right in the paper cups.
Did you know you could buy an In-N-Out shirt at the restaurant? Well, you can, plus a ton more swag online.
There's an In-N-Out University! It's for managers from all locations to come in and receive training on how to offer the best In-N-Out experience for their customers.
The business is still family owned and operated. The founders' granddaughter Lynsi is currently leading the company.
As of 2016, there are 313 In-N-Out locations, compared to 66 Shake Shacks and 36,000 McDonald's.