33 Food Facts That Will Make You Love Oprah Even More
If you tried to count the ways your life is like Oprah's, you'd probably be stumped. But the one thing you likely have in common with the star that you might not realize is your serious love of food. Oprah lives for food — in fact, she recently wrote a new cookbook called Food, Health, and Happiness and revealed she lost 42 pounds on Weight Watchers by "giving up numerical goals" and focusing instead on cooking healthful foods at home.
As a woman who appreciates an organic salad just as much as she adores fresh bread, Oprah is more relatable than you'd think. Get a glimpse into Oprah's personal life and become an even bigger fan of hers by checking out the following 33 food facts that will make you love her more than ever.
01
She loves bread . . . especially jalapeño cheese bagels.
02
Two of her kitchen staples are Lawry's Seasoned Salt and Louisiana Hot Sauce.
03
She has her own garden and grows fruits and vegetables.
04
She loves to host dinner parties.
05
Her love for pizza runs deep.
06
She believes there's nothing better than a freshly picked tomato.
07
She really loves truffles.
08
She even gets her favorite truffle popcorn backstage.
09
. . . and turns potatoes from her garden into homemade truffle fries.
10
Her favorite birthday gift? Seven loaves of seven-grain bread.
11
She's down for a serious culinary project, like making homemade dumplings.
12
She's not afraid to try new greens.
13
She knows it's a struggle to resist fried mac and cheese and fried okra.
14
She makes andouille sausage and cornbread stuffing on Thanksgiving.
15
Jalapeño corn fritters, too.
16
She loves a good outdoor cookout.
17
She needs coffee in the morning just like you.
18
She probably makes the best guac on the block with her homegrown avocados.
19
She has a favorite crab cake . . . and gets it delivered.
20
She makes homemade dog treats! Some are oatmeal and peanut butter, and others are oatmeal, cheese, and bacon.
21
She takes fresh produce from her garden to her neighbors.
22
Crab feasts are part of her and Stedman's date nights.
23
When the onions get caramelizing, they're so pretty that they make her sing.
24
She makes coconut french toast like a pro.
25
She whips up challah french toast, too.
26
She turns fresh peaches and blackberries into homemade sorbet.
27
She loves chai tea on a Sunday.
28
She knows homemade shoestring fries are a million times better than frozen.
29
She turns her garden's microgreens into a quick salad with tomatoes and olive oil.
30
She's a master of farm-to-table cooking, as evidenced by this blanched and roasted cauliflower.
31
She never gets tired of harvesting her homegrown produce.
32
She gets Stedman in on the action, too.
33
She knows it's OK to eat (naturally) purple foods, like purple potatoes.
34
She can turn any leftover veggies into a comforting soup.
35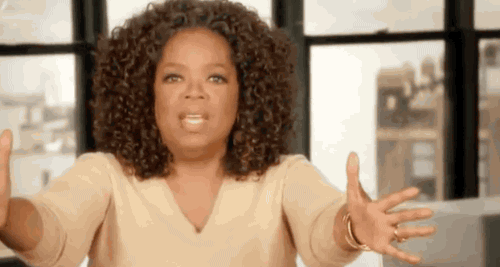 Did we mention she loves bread?