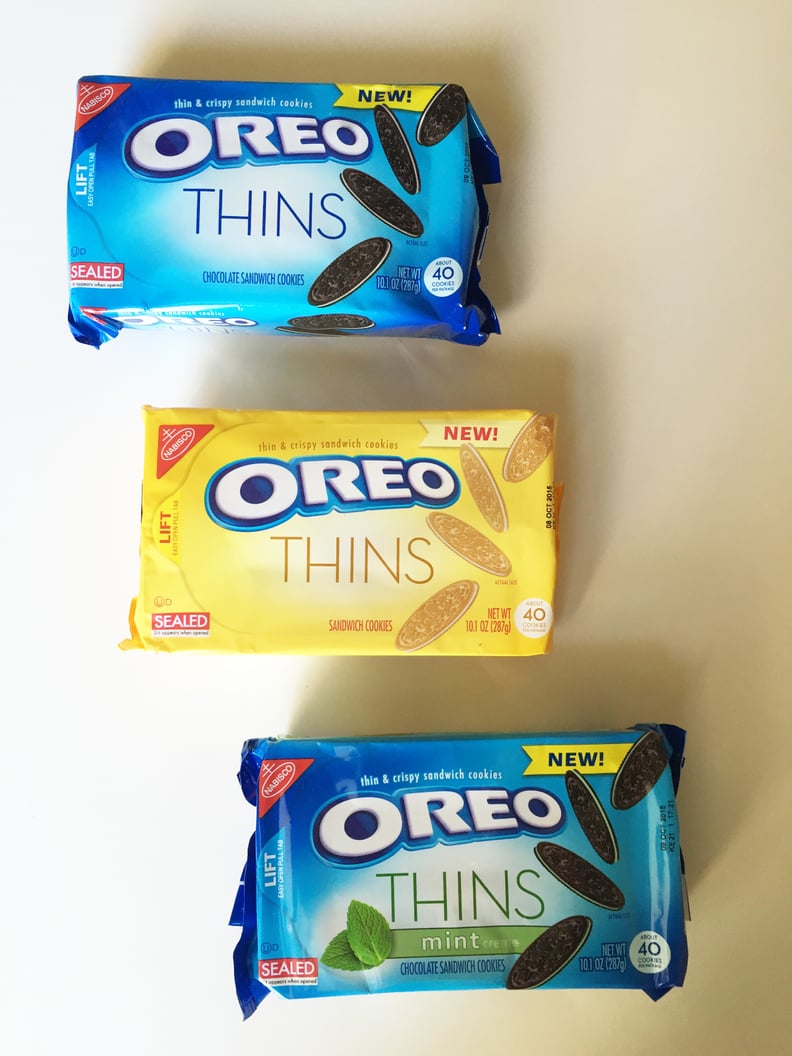 POPSUGAR Photography | Victor Verdugo
POPSUGAR Photography | Victor Verdugo
We're borderline obsessed with Oreos around here (homemade Oreo churros, anyone?), so we were pretty excited to try the newest addition to the brand's lengthy lineup: Oreo Thins! They are exactly what you think they are — superthin Oreos.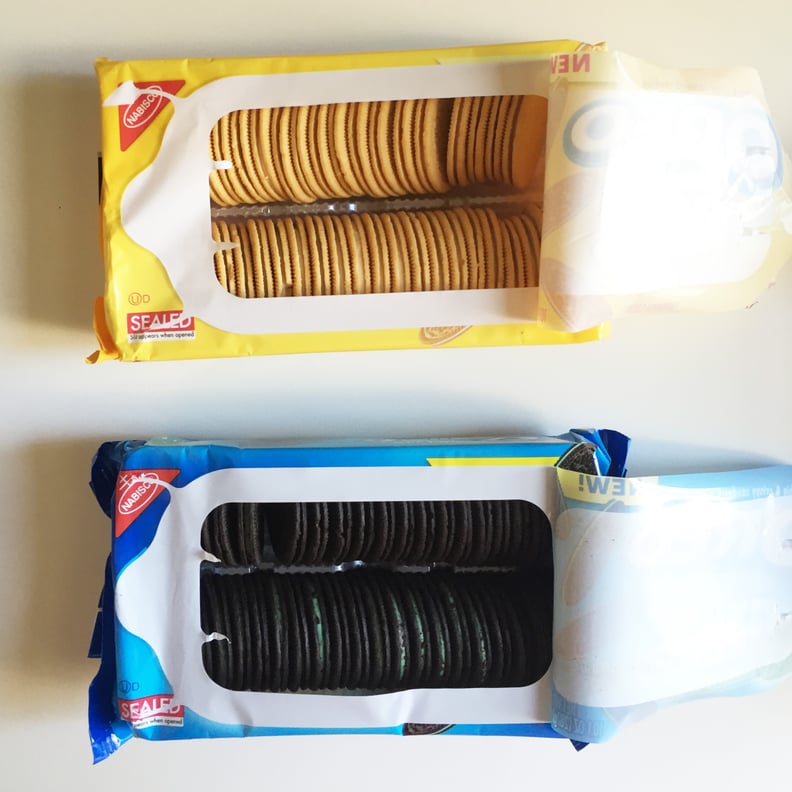 If you love regular Oreos, you'll love these. They're a crunchy, less-filling-heavy version of the original, and they come in three flavors that will be available nationwide on July 13 (original, golden, and mint). While some think these are an actual crime because the abundance of icing is the best part about Oreos ("why would you do this to a perfectly good Oreo?" one hater said), most tasters could look past the lack of filling and enjoy this for what it is: a truly delicious cookie.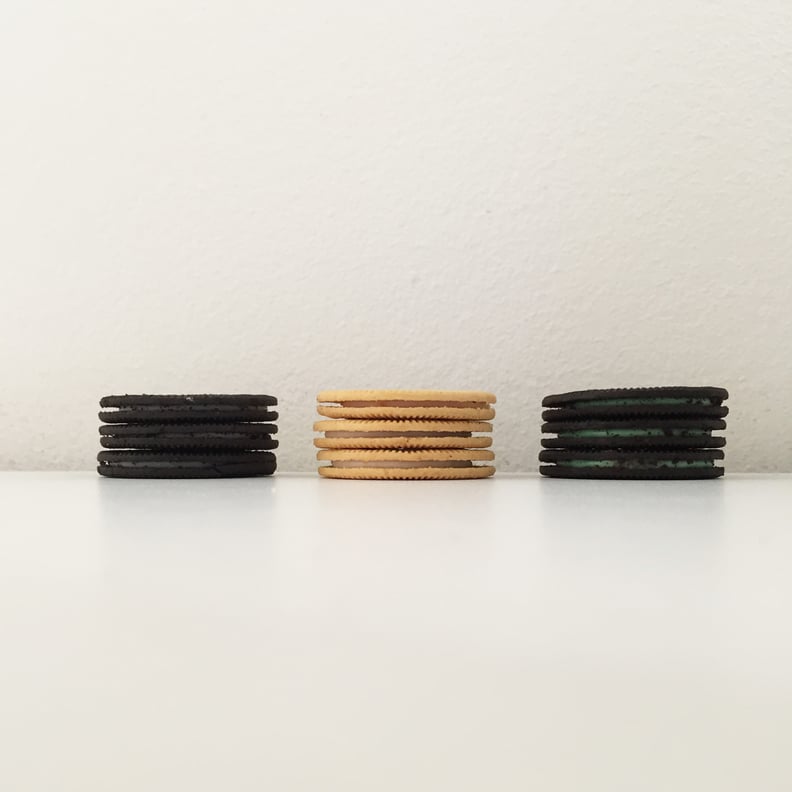 Here are three in each flavor stacked up to give you an idea of how thin they are. Overall, these are definitely a win (we voted four out of five stars), and the size makes you feel less guilty about eating an entire column by yourself! You can pick these up at your grocery store soon, and while you're at it, you should probably try s'mOreos, cotton candy Oreos, and red velvet Oreos.
★★★★☆