Hershey's Chocolate Spreads Review
The Craziest Stuff We Dipped in Hershey's New Chocolate Spreads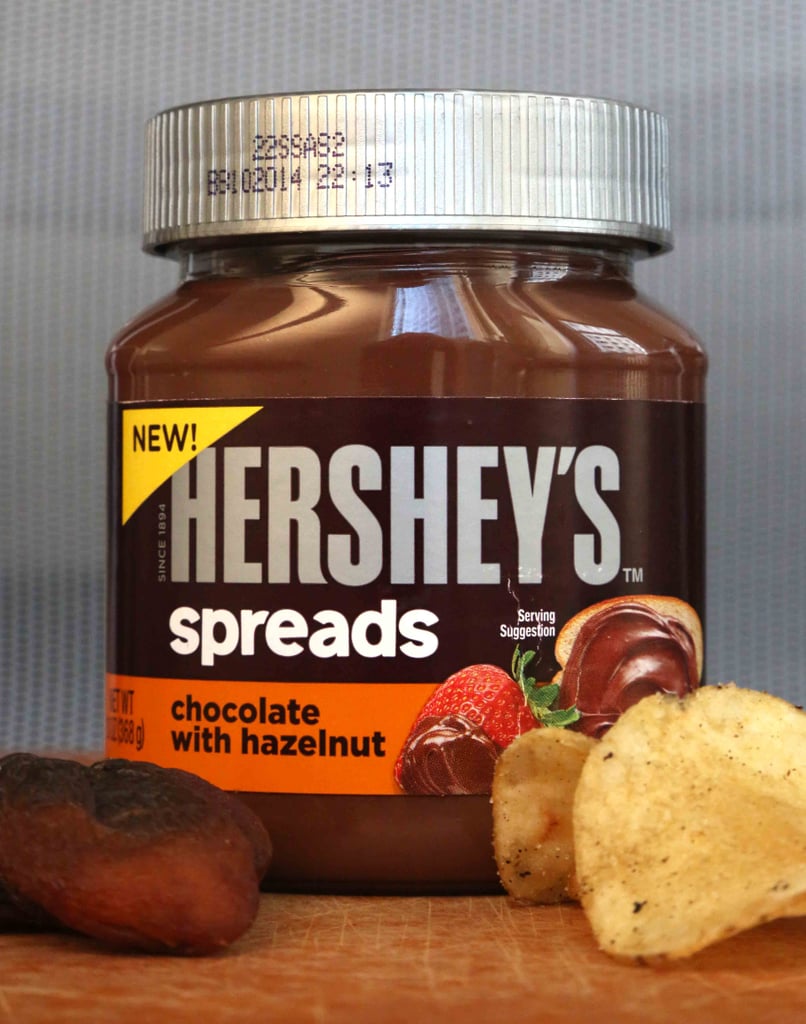 1
Chocolate With Hazelnut
Nutella, don't you worry about a thing. Tasters repeatedly reported, "Nutella wins." One commenter even dubbed it "fake Nutella." Another said it was a noncompetitor. Many loved the thick, smooth texture but struggled to taste the chocolate as well as the hazelnut. So people, what we have here is a really sweet, fat spread.
Conservative pairing: Dried apricot. Nuts and dried fruit go together like bees and honey.
Crazy pairing: Potato chips. The roasted flavor complements the starchy potato. Plus, anything ultrasalty tastes amazing with the spreads.