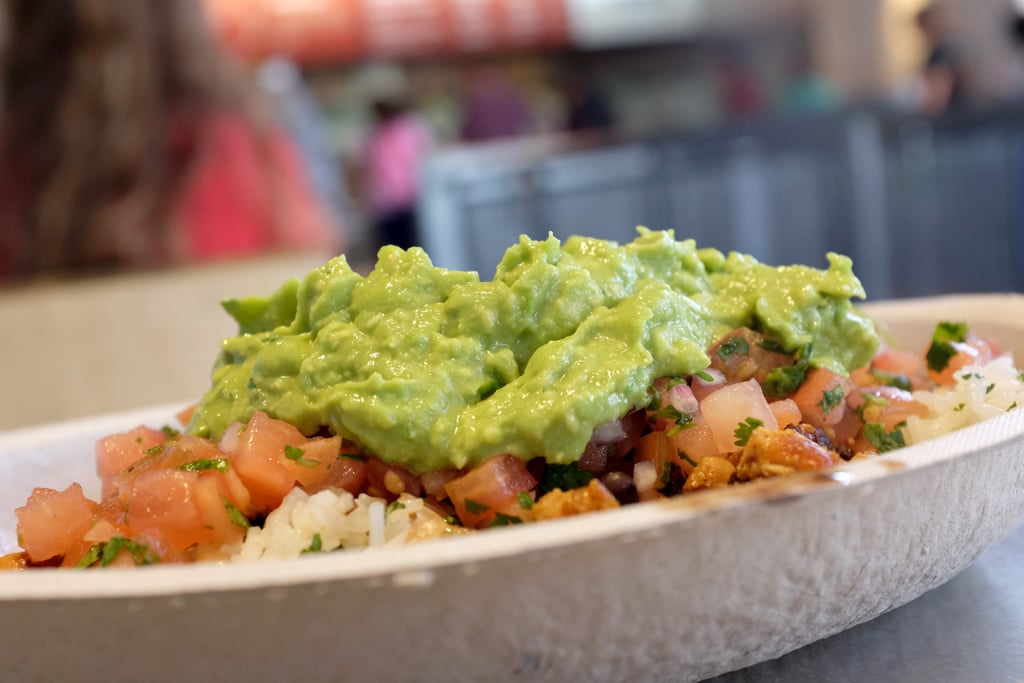 Yes, even at Chipotle there are ways to work the system to get the most food for your buck.
Order a bowl, not a burrito, to get bigger portions. Since the burrito has to be rolled up, the portions are a bit smaller. Instead, opt for the bowl and ask for a tortilla or taco shells on the side for no charge.
You're allowed to mix proteins. You don't have to decide between chicken and carnitas. Order half and half, at the same time, in the same burrito.
Chipotle values ingredients with points. Order an item with three or fewer "points," and you are charged less. Tortillas and taco shells are zero points. Guacamole and meat count as two points. And everything else (rice, cheese, etc.) is one point.