Disney World Has New Whipped Pineapple Eclairs That Come With a Tiny Macaron on Top!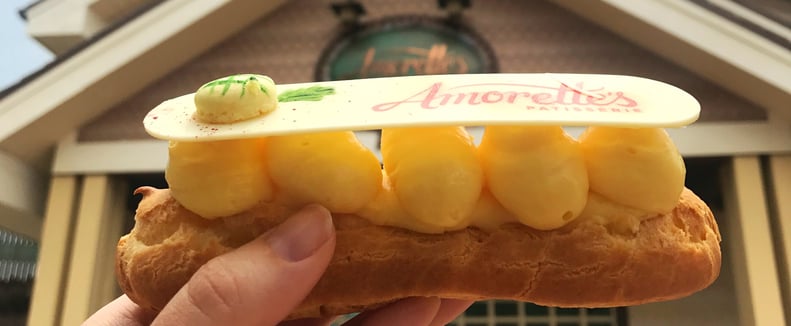 POPSUGAR Photography | Erin Cullum
POPSUGAR Photography | Erin Cullum
Amorette's Patisserie, home to many unique desserts at Disney Springs, is now selling eclairs that pineapple fans will adore. The new Whipped Pineapple Eclair ($6) is filled with pineapple cream, topped with a white chocolate piece, and — wait for it — finished with a miniature, pineapple-shaped passion fruit macaron! Although it's not a Dole Whip dessert, it certainly reminds us of the classic treat, and we happily licked the last of the pineapple-flavored cream filling off our fingers. It's sweet, tart, and buttery smooth and has a bit of crunch thanks to the slender strip of white chocolate on top.
This is a seasonal item at Walt Disney World's Disney Springs, and there's no official end date. However, Amorette's said the eclair could potentially leave the menu by the end of September. Do yourself a favor and get your hands on one before they're gone; in the meantime, drool over the photos ahead.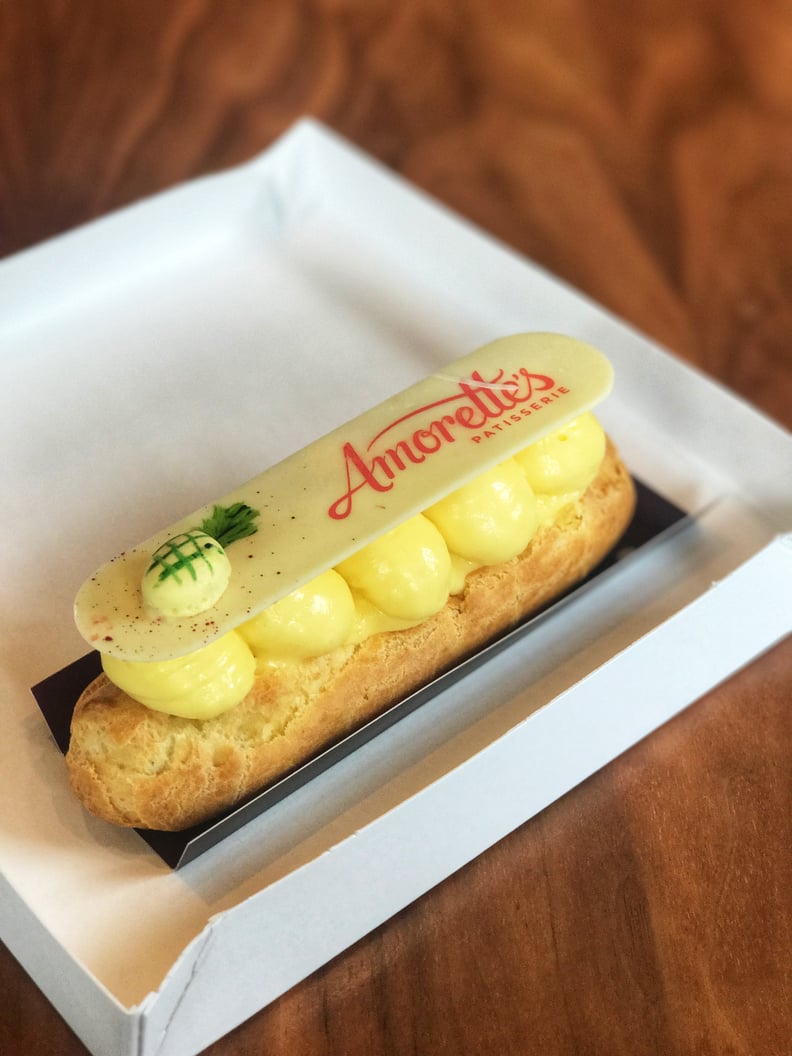 The Whipped Pineapple Eclair comes with five generous dollops of the sweet pineapple cream. It's inside of the pastry too, so there's no shortage.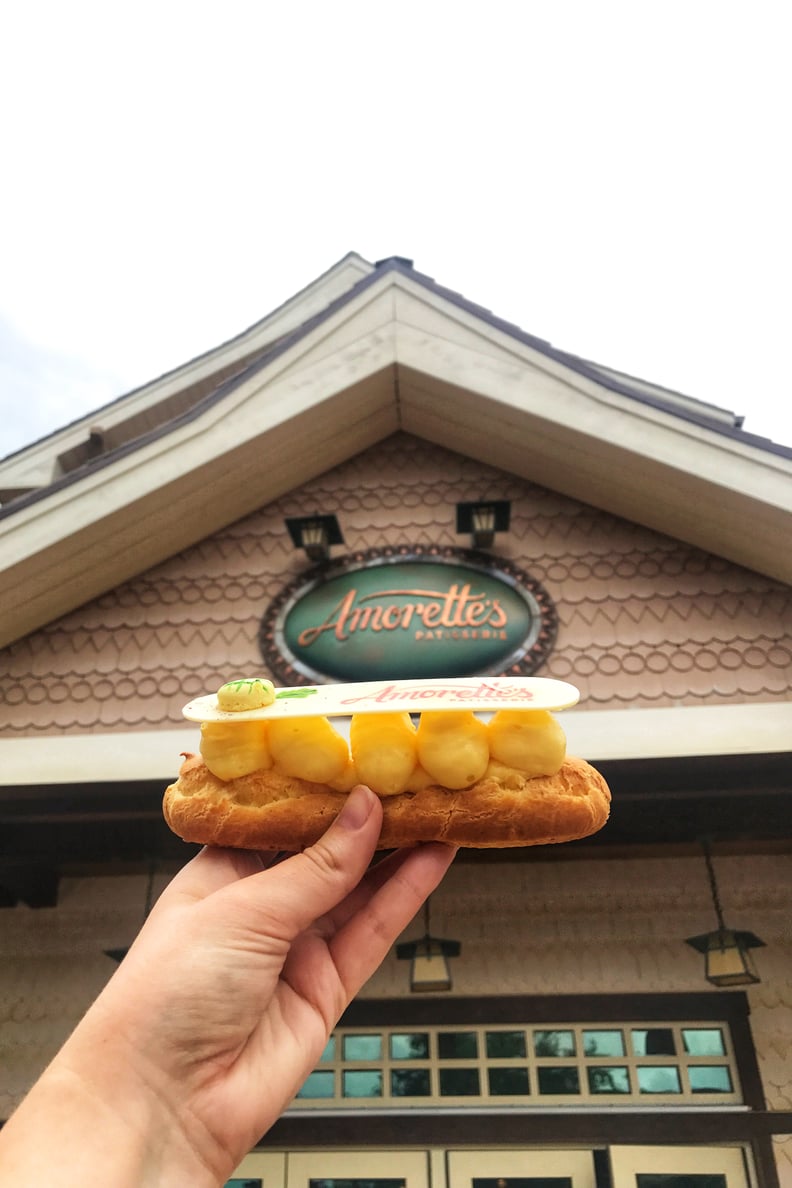 You can find it at Amorette's Patisserie at Disney Springs.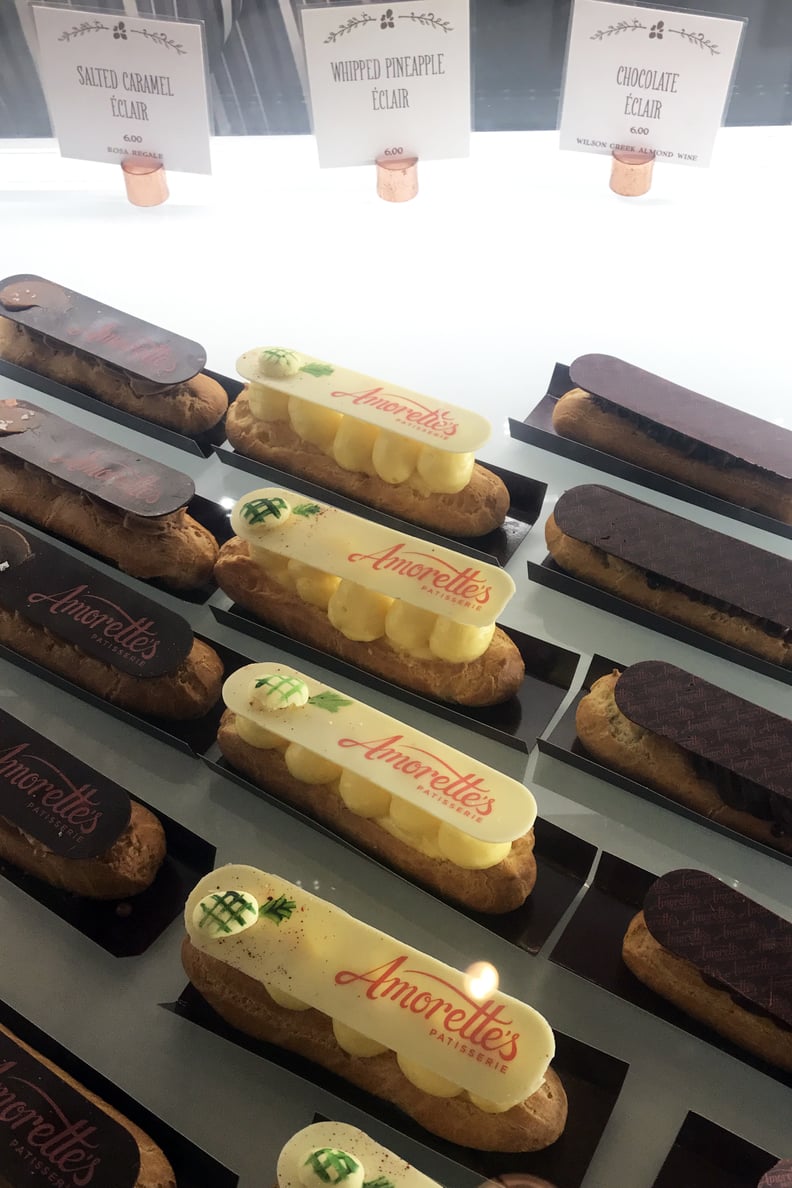 You'll spot them along with other tasty eclair options, including chocolate, salted caramel, raspberry, and pistachio.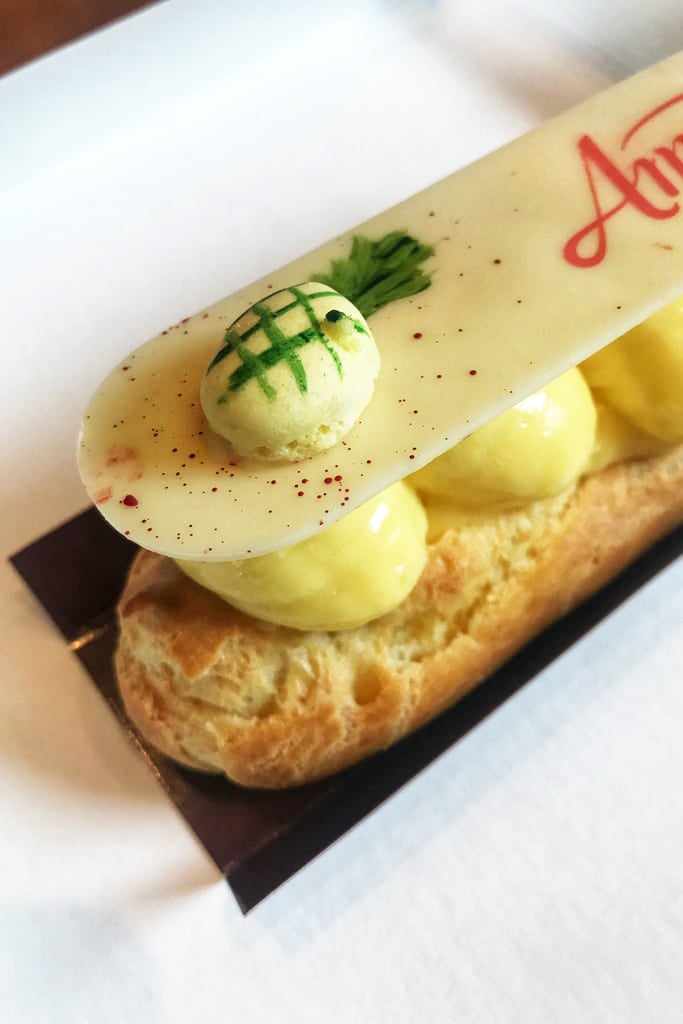 If you eat it too quickly, you just might miss the cutest detail: that pineapple on top is a tiny, passion fruit-flavored macaron, and it's delicious.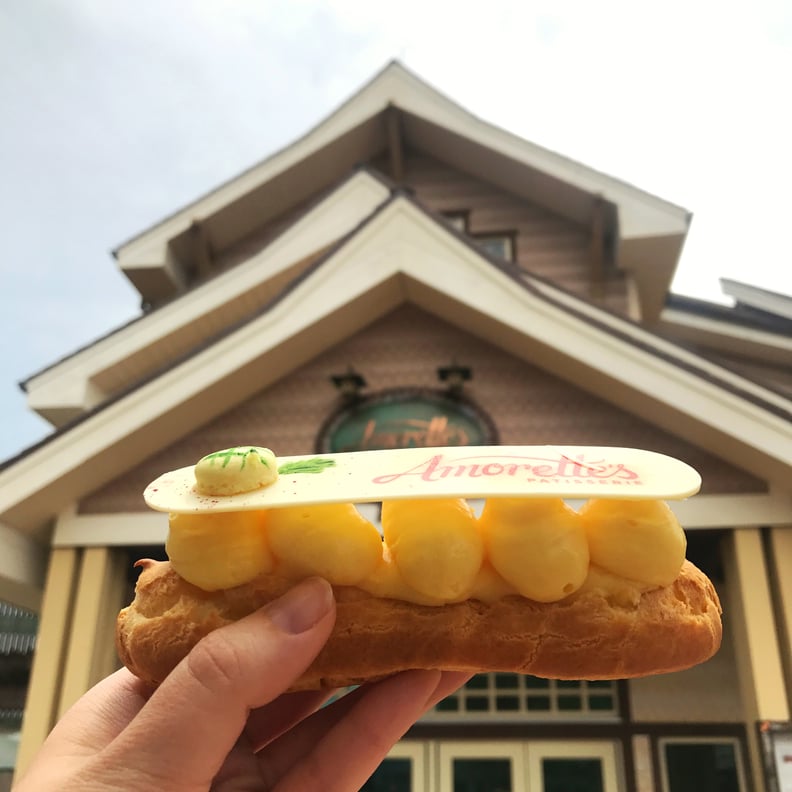 The eclair is chilled in the bakery case, so it's the perfect texture.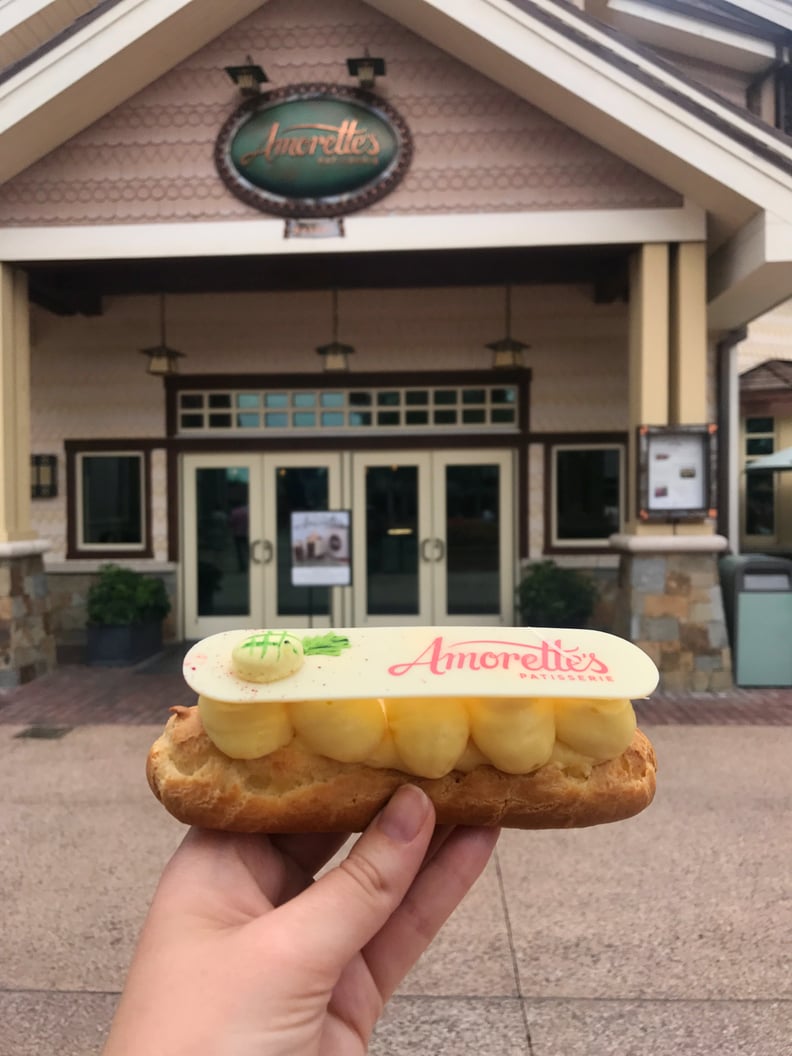 Pretty much mandatory: snapping a pic outside of Amorette's.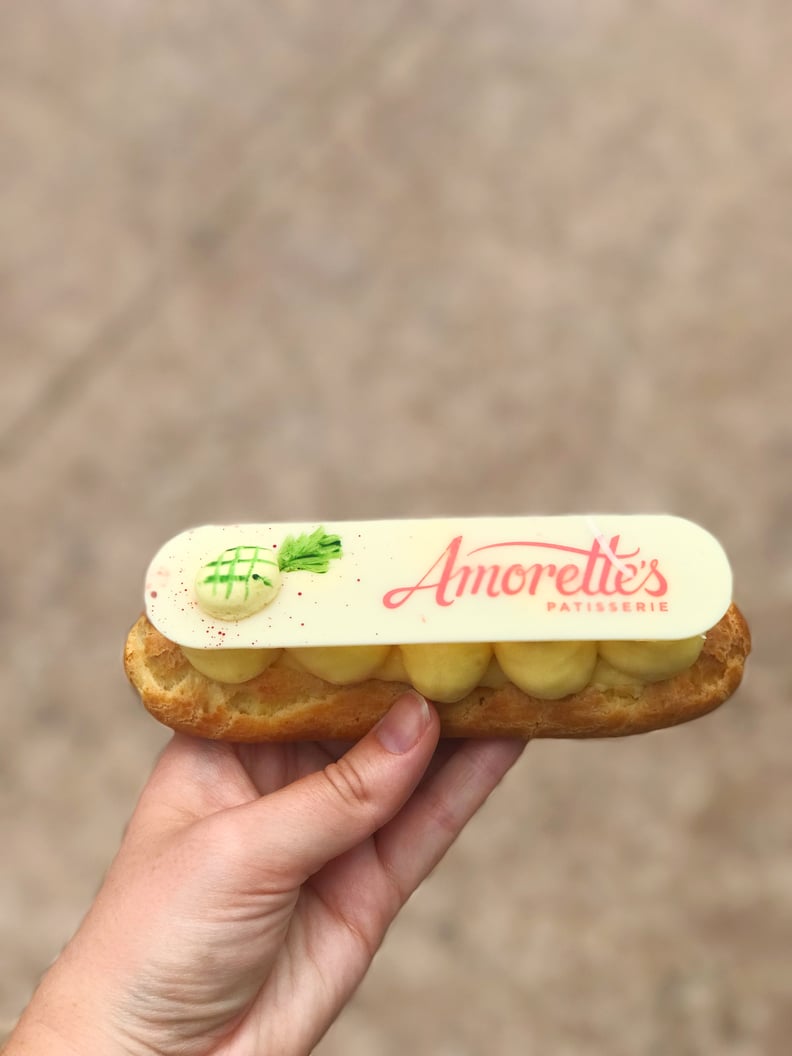 Try a Whipped Pineapple Eclair before they're gone!
Travel and expenses for the author were provided by Disney for the purpose of writing this story.