Create New Traditions With These 5 Plant-Based Twists on Classic Holiday Recipes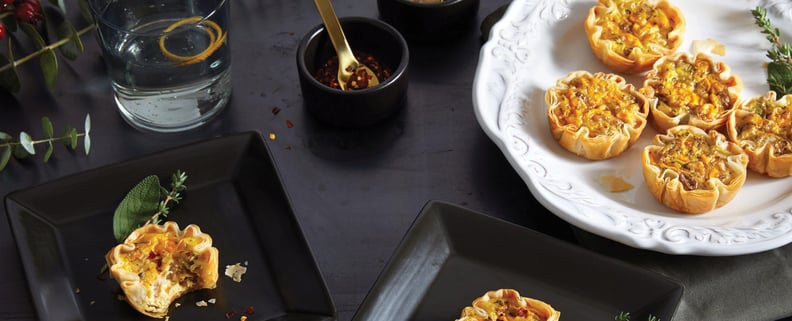 JUST Egg
JUST Egg
As POPSUGAR editors, we independently select and write about stuff we love and think you'll like too. If you buy a product we have recommended, we may receive affiliate commission, which in turn supports our work.
When the holidays come around, we often reach for the same handful of recipes passed down through generations, year after year. Trying to get your family on board with a new dish — or even new ingredients — can cause unwanted drama. But these days, plant-based products are just as tasty as their conventional counterparts — so much so that even Grandma won't be able to taste the difference.
This season, we're giving classic recipes a contemporary upgrade with swaps that are not only better for you, but better for the planet. That's where JUST Egg comes in. Made from mung bean, it's packed with sustainable protein that cooks and tastes just like eggs, and it's cholesterol-free. There's also JUST Egg Folded, which comes precooked and frozen and can be warmed up when you're ready to eat. Read ahead to find five holiday dishes made with JUST Egg that take classic recipes to new plant-based heights, all while creating new family traditions in the process.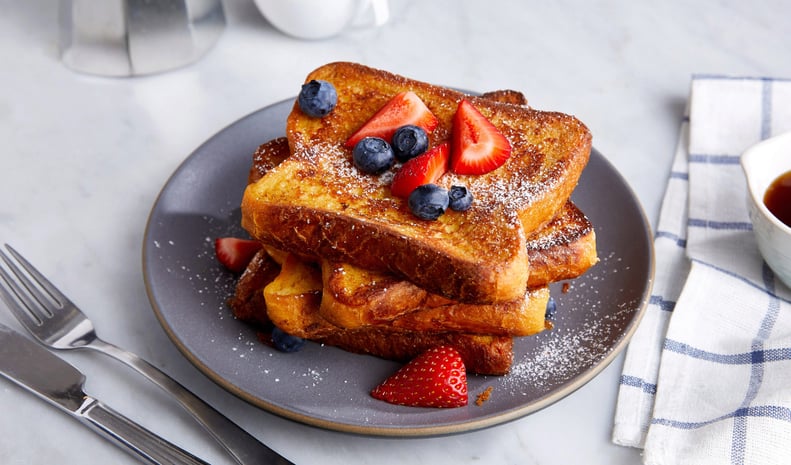 French Toast
Is there anything better than fluffy slices of brioche covered in warm maple syrup and fresh berries? This french toast recipe swaps a traditional egg dip with a sweet custard made with JUST Egg, sugar, vanilla, and cinnamon — yum!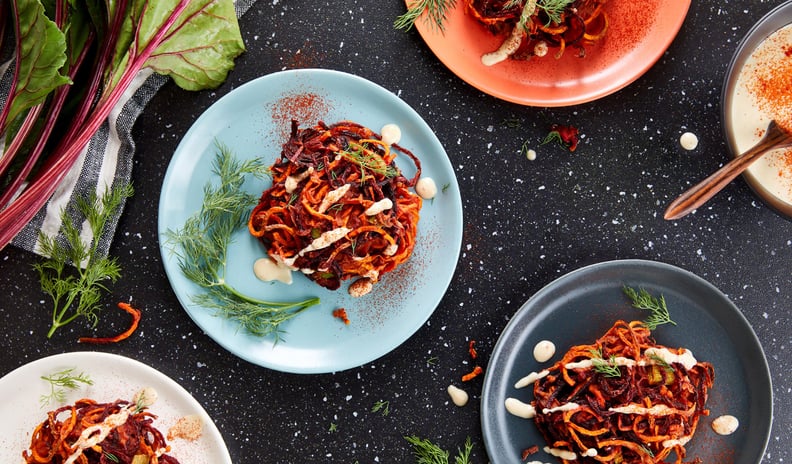 Root Vegetable Fritters
Sweet potatoes, parsnips, potatoes: these veggie fritters are packed with hearty starches that are perfect for a holiday starter dish. They're baked in the oven for a super crispy, yet light, exterior, then served with a lemon tahini sauce and whatever fresh herbs you have on hand.
Eggs Florentine
Nothing says holiday morning like a fancy, seasonal breakfast à la eggs florentine. This plant-based version swaps out traditional eggs for JUST Egg Folded, which cuts down on cooking time too. Add some braised chard and whole-grain toast, then top it off with a creamy cashew sauce.
Mini Quiches
All you need for these mini quiches are a muffin pan, store-bought phyllo dough, JUST Egg, plant-based sausage, onion, bell pepper, and a handful of herbs. After baking, garnish them with chopped walnuts and fresh thyme to really wow your family. You can even adapt the recipe and use seasonal ingredients like sage, caramelized onions, and braised greens.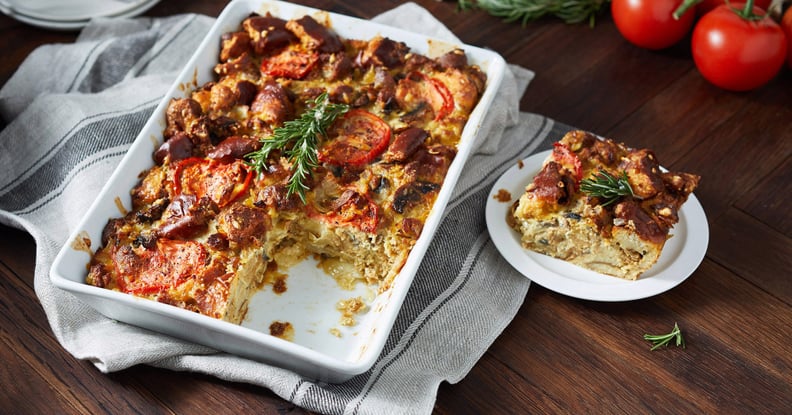 Breakfast Strata
This delicious breakfast strata is a crowd-pleasing dish that can double as a holiday side. The pieces of bread are soaked in a fragrant herb butter then mixed in with JUST Egg, plant-based smoked apple sausage, and cremini mushrooms. Make the strata ahead of your holiday gathering to save time, then store it in the fridge until you're ready to warm it up in the oven.