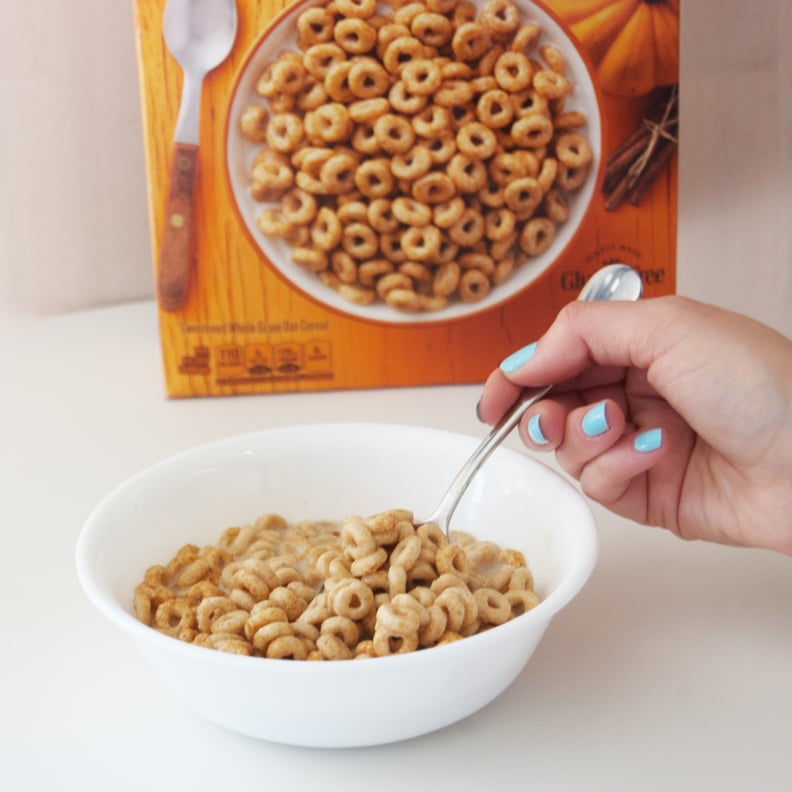 POPSUGAR Photography | Victor Verdugo
POPSUGAR Photography | Victor Verdugo
Whether you want to believe it or not, pumpkin spice season is officially here. When this box of Pumpkin Spice Cheerios arrived at our desks, the room was immediately filled with squeals of delight. This year is the first time Cheerios has released this flavor, so we crossed our fingers in hopes that we'd love them as much as we'd hoped, and . . . spoiler alert: we did. The pumpkin flavor is prominent, and it fills your mouth with the essence of Fall as soon as you take a bite. Real pumpkin puree, cinnamon, and cloves contribute to the spot-on taste that every pumpkin-spice fan is guaranteed to appreciate. You can find these limited-edition Cheerios on store shelves starting in August. Read on for reviews from fellow POPSUGAR editors, and be sure to check out our full list of 2016's pumpkin spice products as we update it throughout the season.
"Good natural pumpkin spice flavor, and I don't even like pumpkin spice that much!"
"LOVE!!! Can't wait for Fall."
"I love actual pumpkin but am not crazy most pumpkin spice products. These are 10/10 though — perfect for shoveling into my mouth."
"Yum! Like Honey Nut, only tastes like Fall. Love the crunch and spice finish."