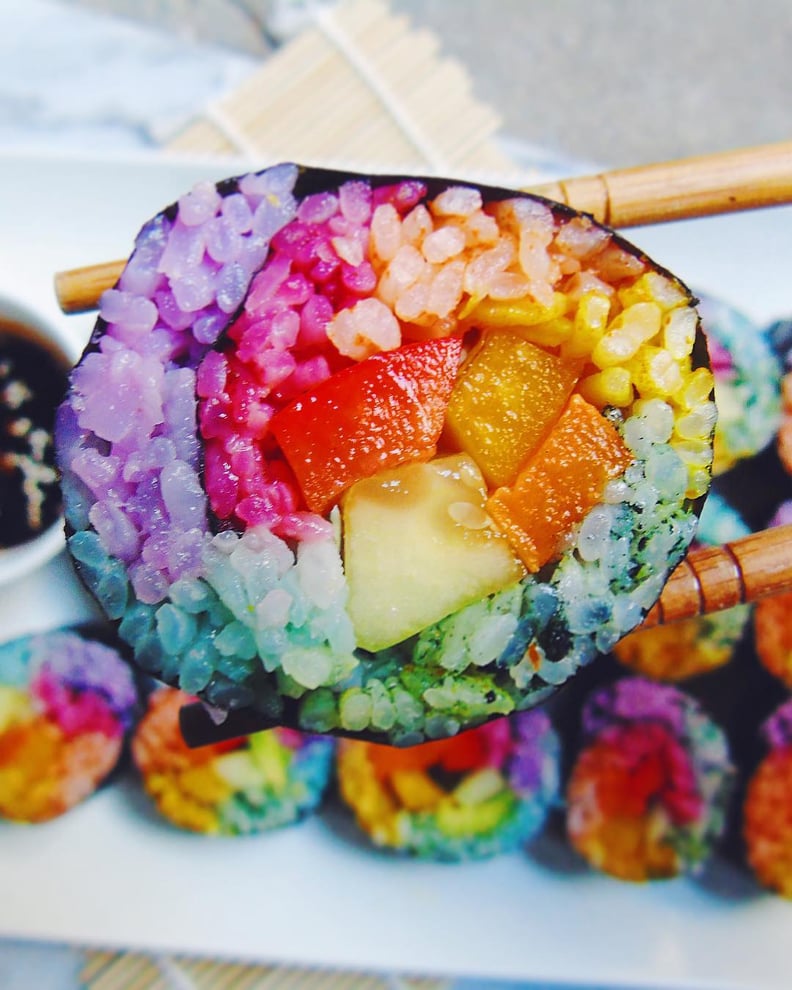 Instagram | theindigokitchen
The rainbow-food trend is here to stay. If you thought the rainbow grilled cheese and rainbow bagels were amazing, you're going to obsess over rainbow sushi. Sushi is arguably the coolest rainbow-ified food because of its inherent rolled-up form — all the colors swirl together to create a completely mesmerizing roll that's almost too beautiful to eat. The best part? You don't even have to use artificial food coloring to get the magical colors. Food and lifestyle blogger Elsa's Wholesome Life let her followers in on a secret: you can use spirulina, matcha, maqui, turmeric, and beet powder to naturally color the white rice.
Keep reading to see more stunning photos of the latest food trend and to visualize how to make it yourself the next time you're feeling more like a mermaid than a human.
Line up equal portions of colored rice before making your sushi roll.
Add any vegetables you prefer — the more colorful, the better.
You don't have to follow ROYGBIV to create the whole rainbow. Use whatever colors you love.
Don't forget to Instagram (obviously).
Marvel at your unicorn-approved creation, and devour!