Reese's Cookie Skillet Kits Are Back For the Holidays
Reese's Cookie Skillet Kits Are Back on Shelves, and Yep, I'm Gifting 1 to Myself
As POPSUGAR editors, we independently select and write about stuff we love and think you'll like too. If you buy a product we have recommended, we may receive affiliate commission, which in turn supports our work.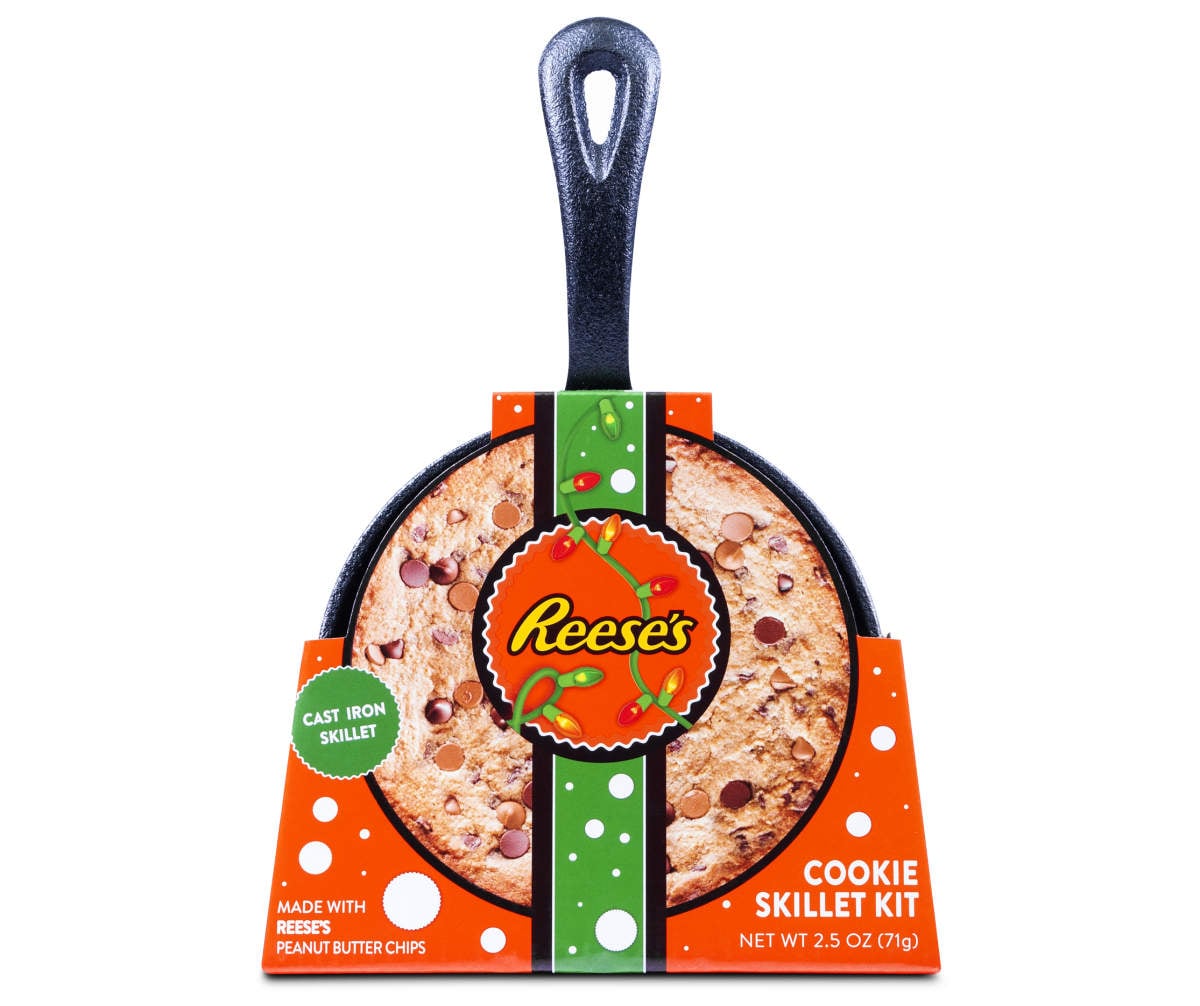 Gear up for good treats this holiday season, because Reese's Cookie Skillet Kits ($6) are back on shelves, and we cannot wait to dig in. The skillet kit, which is popping up on Big Lots shelves, includes cookie mix, chocolate chips, and Reese's Peanut Butter Chips all wrapped up in themed packaging. You could give this decadent dessert kit as a gift or keep it for yourself — or both! We also love how you can reuse the skillet for more giant cookie treats even after you use the Reese's mix (check out this cookie recipe for some inspiration).
These skillets are almost identical to the ones sold at Target around Valentine's Day, so perhaps we'll see them at other superstores as the holidays get closer. Reese's clearly doesn't skimp on the winter treats!