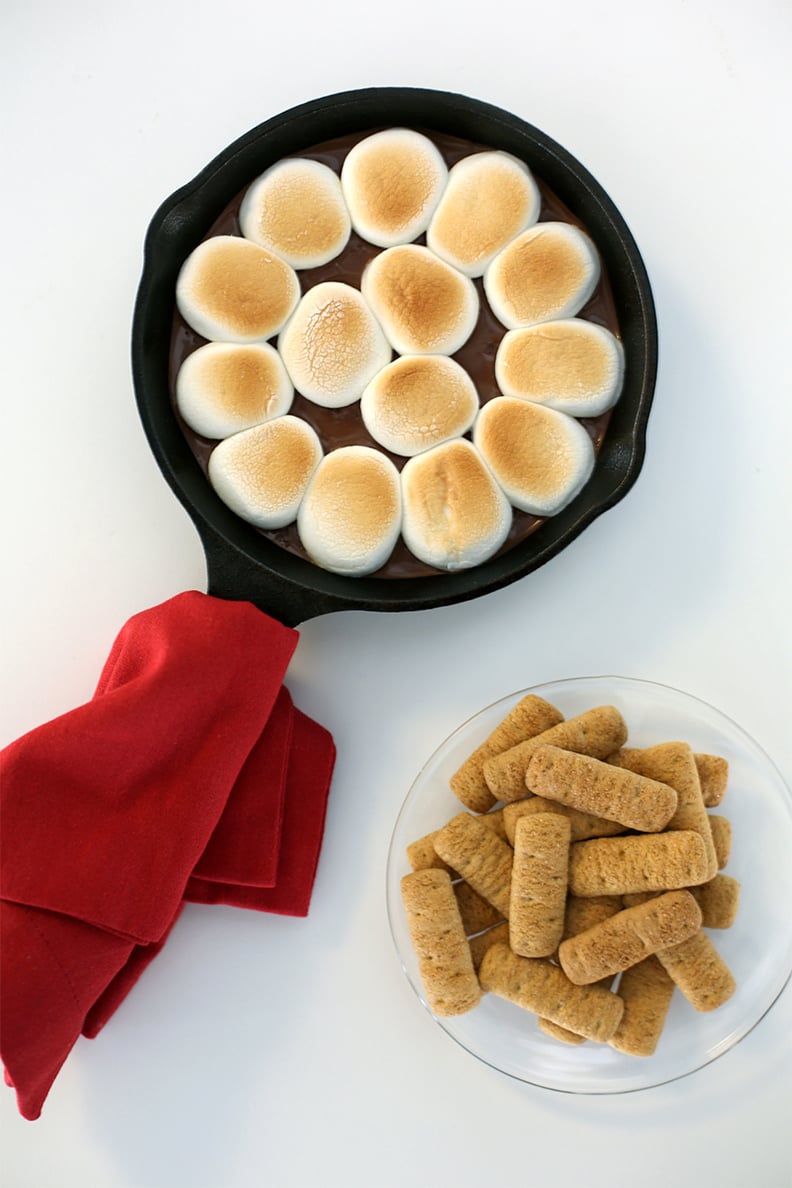 POPSUGAR Photography | Anna Monette Roberts
POPSUGAR Photography | Anna Monette Roberts
There's no reason to miss out on s'mores just because you're not near a campfire. Behold this recipe for s'mores dip. Simply broil marshmallows atop melted chocolate and mallow creme, and scoop the whole gooey thing up with honey graham cracker sticks. Who needs a campfire?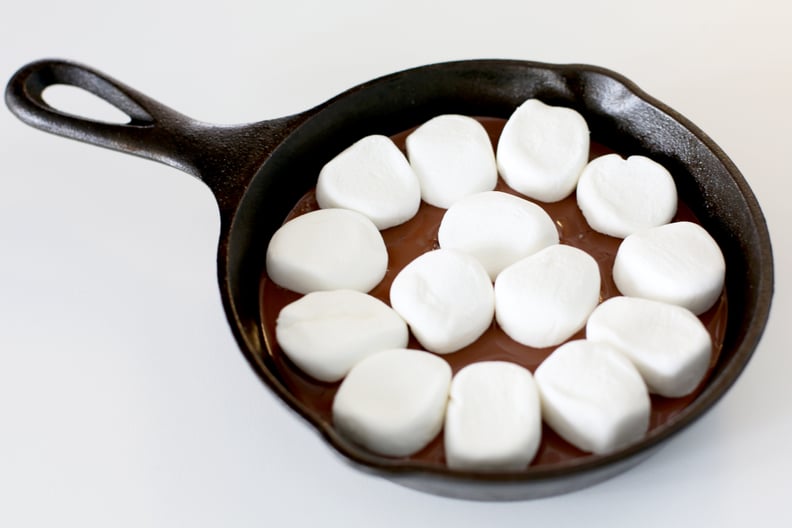 Prep It
Melt 1 1/2 cups of milk chocolate (we used Valrhona) in a double-boiler or a microwave, careful not to burn. Cut 7 large marshmallows in half. In a 6-inch mini cast-iron skillet, spread 3/4 cup marshmallow creme, then layer with melted chocolate. Align marshmallow pieces around the top.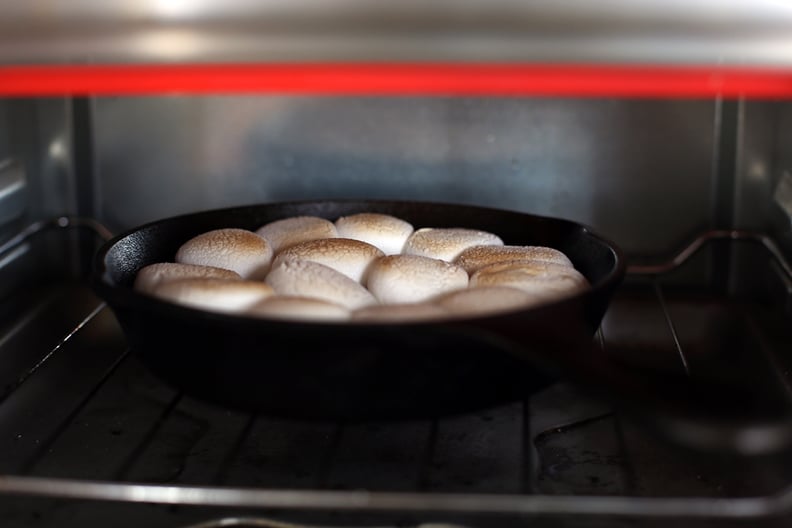 Broil It
Preheat your oven (or toaster oven) to the broil setting. Once it's fully heated, place the cast-iron pan in the oven. Depending on your oven, it can take anywhere from 2 to 6 minutes to toast the marshmallows. Keep a close eye on the pan, and remove it when the mallows caramelize to your liking.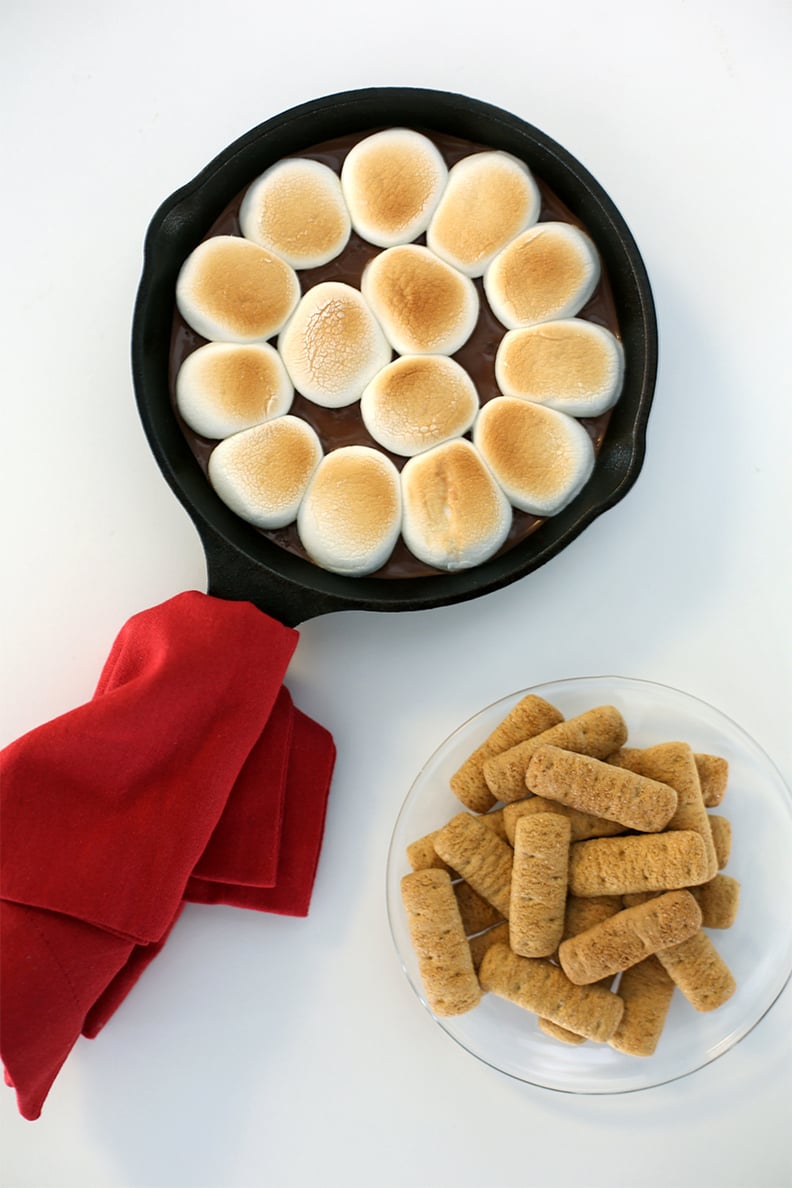 Admire
Serve the dip alongside graham cracker sticks. We're huge fans of Back to Nature. Before plowing away, be sure to admire the beauty!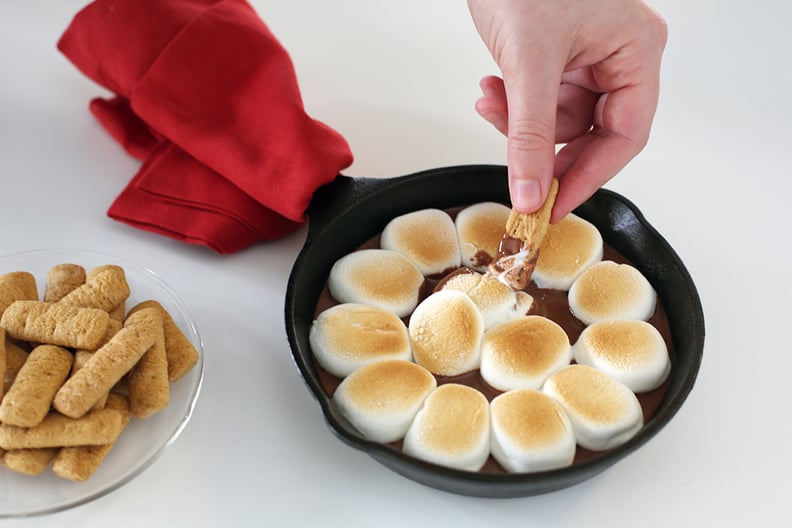 Dig In!
That is, if you can wait that long. As soon as that gooey greatness comes out of the oven, it's nearly impossible not to dig in immediately.