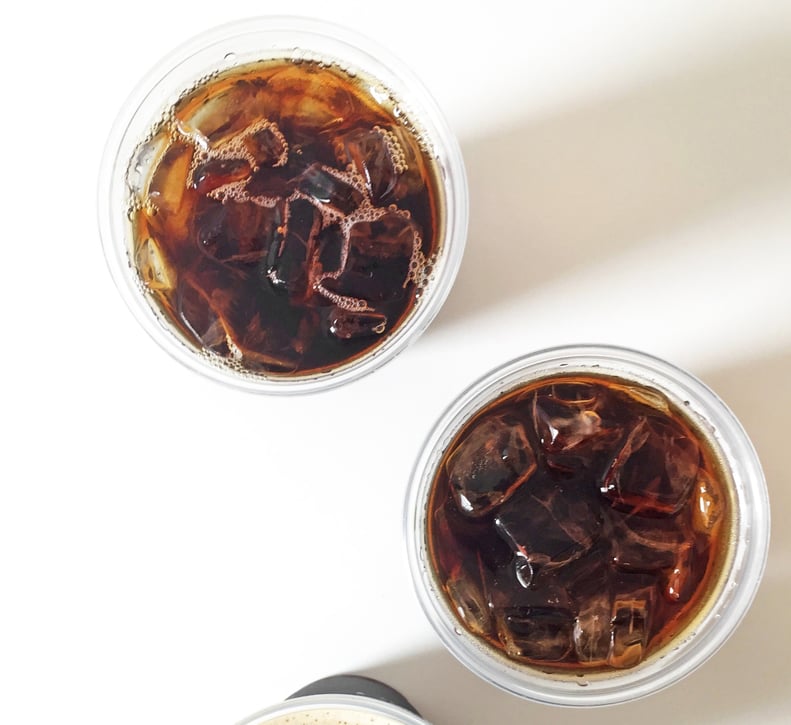 POPSUGAR Photography | Erin Cullum
POPSUGAR Photography | Erin Cullum
Starbucks iced-coffee drinkers, you might want to sit down for this game-changing news. Starbucks has released coffee ice cubes that you can add to any iced drink! Your iced coffee will no longer get waterered down and instead will benefit from even more coffee flavor while staying cold. You can pay 80 cents to add coffee ice to any espresso or brewed coffee beverage, which guarantees you're getting the most for your money (remember the Starbucks "light ice" lawsuit?). This is definitely not a typical way to customize your Starbucks order, but it's possible for a limited time. A Starbucks spokesperson told POPSUGAR that Starbucks is testing coffee ice for a limited time at 100 locations in Baltimore and St. Louis.
One Starbucks barista even tested the coffee ice in a White Mocha Frappuccino and loved it. The barista shared the tip on Reddit, saying, "I'm not a huge Frappuccino fan, but the coffee ice really made it better. The coffee taste was stronger and it was a lot smoother."
According to the same barista on Reddit, the coffee ice arrives at Starbucks locations premade. "It's our job to break it apart into 'cubes' (aka small chunks)," the barista said. But making homemade coffee ice cubes is a hack that's been around for ages, and it couldn't be easier to try at home if you're unable to order the limited-edition item from your Starbucks.