Starbucks Iced Sugar Cookie Almond Milk Latte Review
I Tried Starbucks's Newest Holiday Drink, and It's Sugary Sweet — and Totally Dairy-Free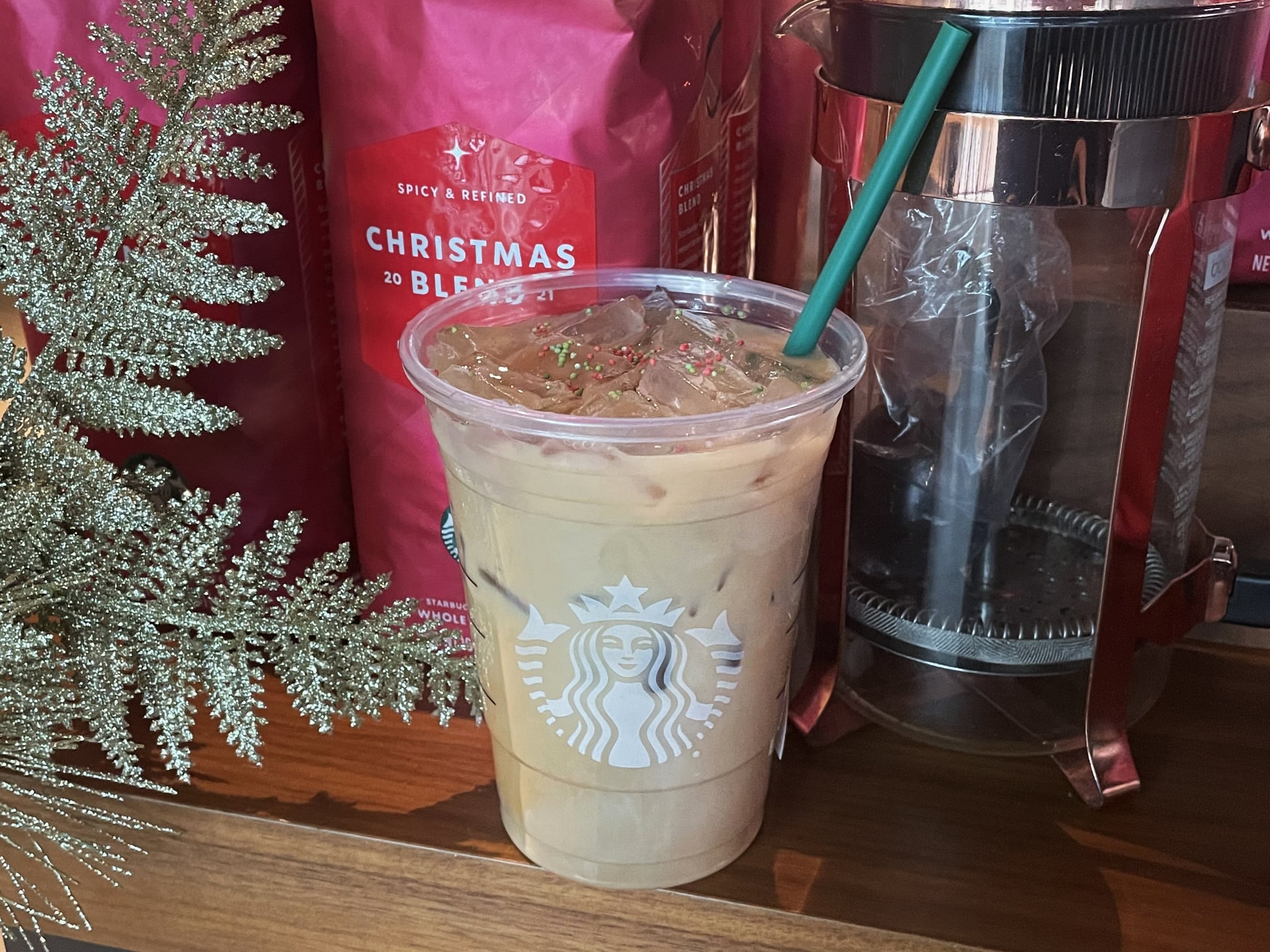 The holidays are in full swing at Starbucks, and alongside the return of some of the coffee chain's popular holiday drinks comes some newness as well. This year, Starbucks is offering an Iced Sugar Cookie Almond Milk Latte. What's unique about this iced drink is that it's the first nondairy offering that Starbucks has had for the holidays.
This drink starts with two shots of blonde espresso and is combined with almond milk and sugar cookie syrup. It's all poured over ice and served with festive red and green sprinkles on top. Coffee-lovers who like a subtly sweet drink should be happy with this new addition to the holiday menu. The sugar cookie syrup, as to be expected, is sweet, but the espresso is strong enough to cut through it. Because Starbucks's almond milk is subtle, it doesn't overpower either of the other two flavors within the drink, instead providing a creaminess to balance it all out.
Unlike many of Starbucks's other holiday drinks, though, this one isn't extremely sweet. Though it's sugary and delicious, the lack of extra sugary toppings makes it a slightly more balanced drink that won't overwhelm your sweet tooth. It's also customizable — which means you can do fewer pumps of the sugar cookie syrup if you'd like. The Grande comes with four pumps but could easily be cut in half to still have the same festive flair.
As for that sugar cookie syrup, it really does give you all the flavor notes of your favorite holiday cutout cookies. Plus, the blonde espresso is a slightly lighter roast with nutty undertones that not only pairs well with the sugar cookie flavor but also the nuttiness in the almond milk. It's quite the simple drink that's also perfect for someone who wants a festive drink without all the bells and whistles of some of Starbucks's more elaborate options.
The Sugar Cookie Almond Milk Latte is available at Starbucks now as part of the holiday collection, along with the Irish Cream Cold Brew, Peppermint Mocha, Caramel Brulee Latte, Chestnut Praline Latte, and Toasted White Chocolate Mocha. You can also expect to get your hot drinks in the new holiday cups for the season and munch on some seasonal treats. Plus, make sure to pick up the seasonal cold cups so you can enjoy your fave drinks at home, too.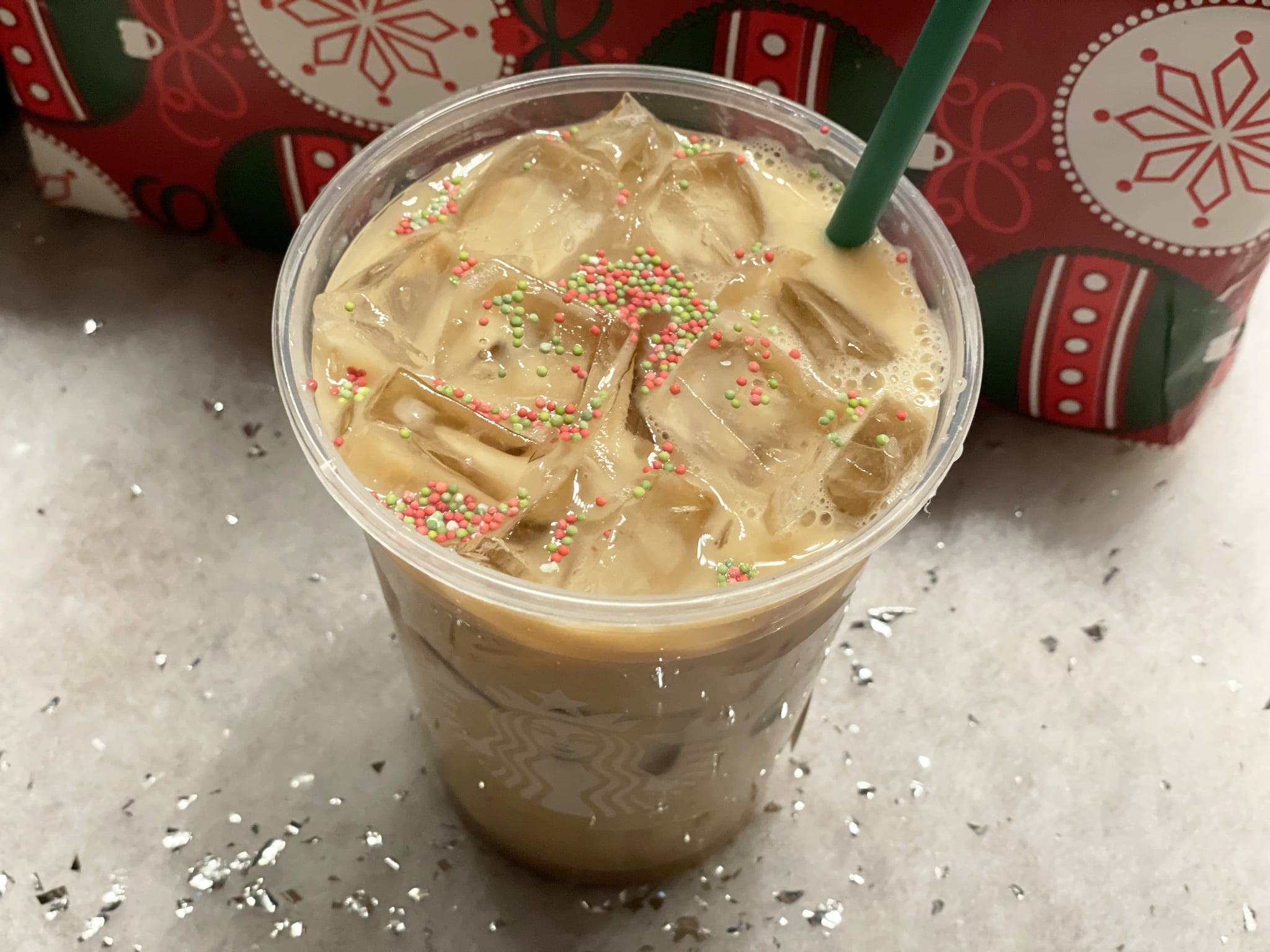 Image Source: POPSUGAR Photography / Hedy Phillips