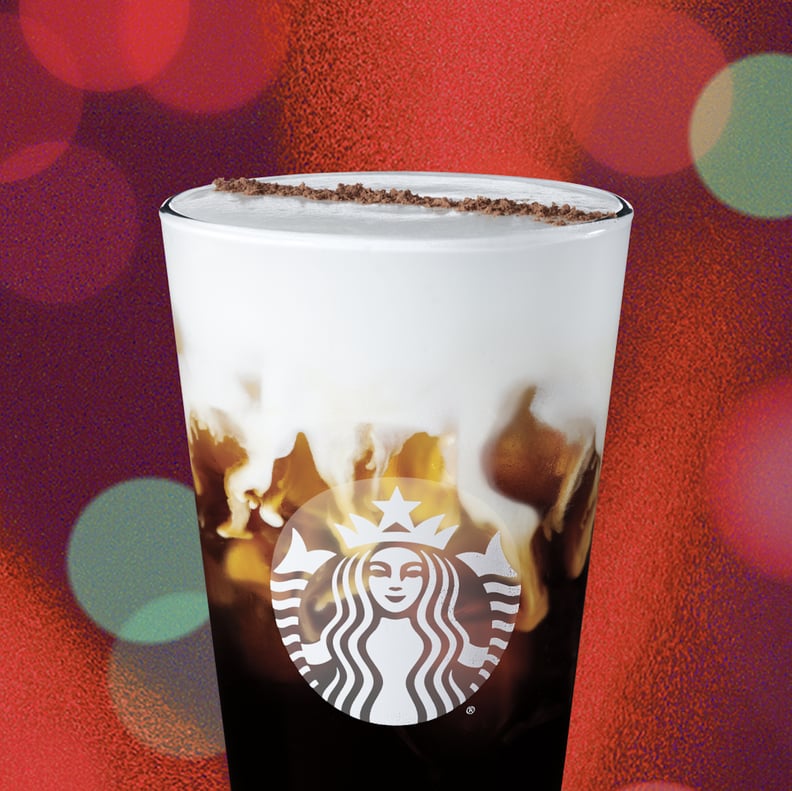 Starbucks
Starbucks
As if the holiday drink menu at Starbucks wasn't awesome enough, the company just went ahead and made it even better by bringing back a festive beverage that debuted last year to rave reviews: the Irish Cream Cold Brew!
Similar to the Pumpkin Cold Brew that came before it, the drink features Starbucks's Cold Brew sweetened with Irish cream syrup and topped with a vanilla sweet-cream-infused cold foam and finished with a sprinkling of cocoa. The combination of vanilla and cocoa flavors form this perfect, not-too-sweet holiday treat.
If that's not enough to get you to order one ASAP, the drink also has a really cute backstory. The Starbucks product developer behind the beverage, Erin Marinan, said she was inspired by her own experience of making batches of Irish cream with her family during the holidays to give to loved ones as gifts.
The Irish Cream Cold Brew is available starting Dec. 1 at participating Starbucks locations across the US and Canada, and will be available for a limited time.