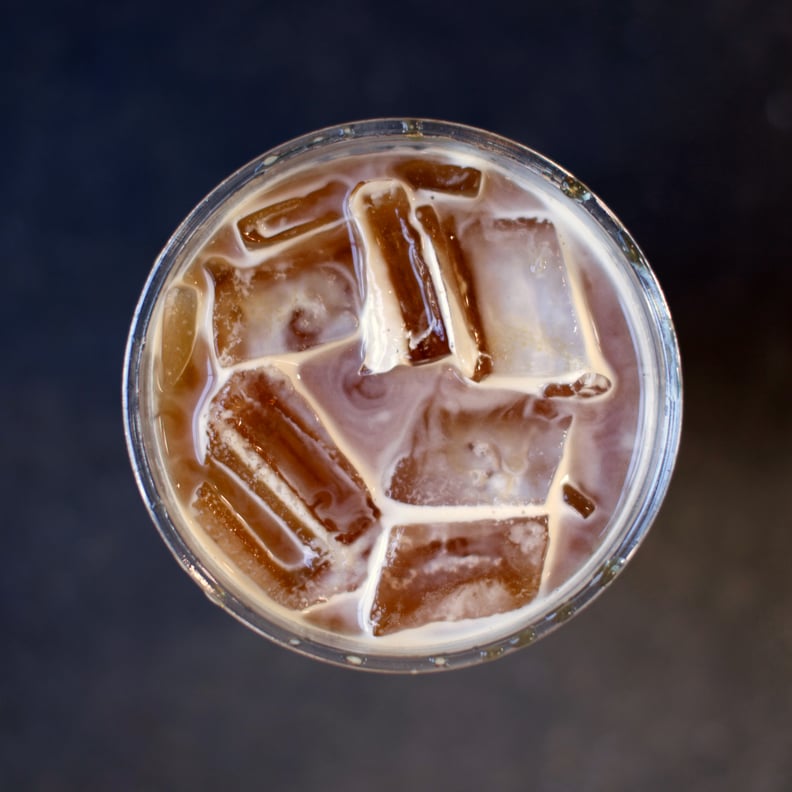 POPSUGAR Photography | Mark Popovich
POPSUGAR Photography | Mark Popovich
Unless you request "light ice," Starbucks regulars know the coffee chain tends to go heavy on the ice for its cold beverages, but now Starbucks faces a class action lawsuit for allegedly doing just that. A woman in Illinois, Stacy Pincus, is taking Starbucks to court for $5 million. She claims Starbucks misleads its customers through false advertizing. The Starbucks menu clearly states how many fluid ounces of coffee come in each drink size. Customers may expect to receive that amount (say, 12 ounces for a Tall), but really, after ice is filled to the cup's brim, the customer may only get half that fluid amount. The lawsuit further explains:

"The word 'beverage' is defined as 'a drinkable liquid.' Ice is not a 'beverage' by definition. Accordingly, Starbucks actually gives the customer much less beverage in the cold drinks they order and pay for . . . Starbucks' Cold Drinks are underfilled to make more money and higher profits, to the detriment of consumers who are misled by Starbucks' intentionally misleading advertising practices."
This is not the first time customers have felt ripped off by Starbucks. Just recently, the company faced some heat from a class action lawsuit in Northern California claiming the coffee chain underfills its lattes by 25 percent.