Paid Content For
POPSUGAR Must Have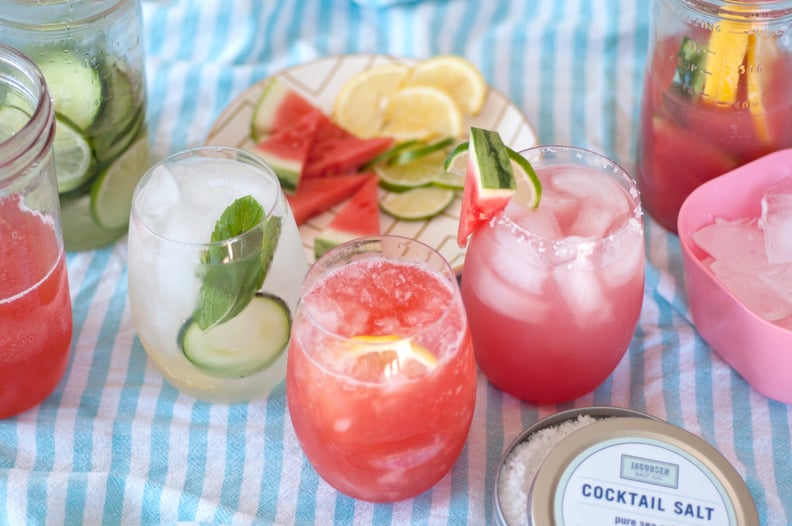 POPSUGAR Photography | Sarah Lipoff
POPSUGAR Photography | Sarah Lipoff
Spending time outdoors over the Summer is a great way to connect with friends, which is why we partnered with POPSUGAR Must Have for this post. Hurry and secure your box before they sell out!
Make your next outdoor gathering easy with drinks that are made to take wherever the party is. All of these three drinks can be premixed in quart mason jars and popped in the freezer so you can grab and go alongside garnishes for finishing the delicious drinks. It's like a cocktail picnic that gets better with grilled eats and good conversation. And having a signature drink for the Summer is a must, which makes our spiked watermelon agua fresca the talk of the beach blanket.
01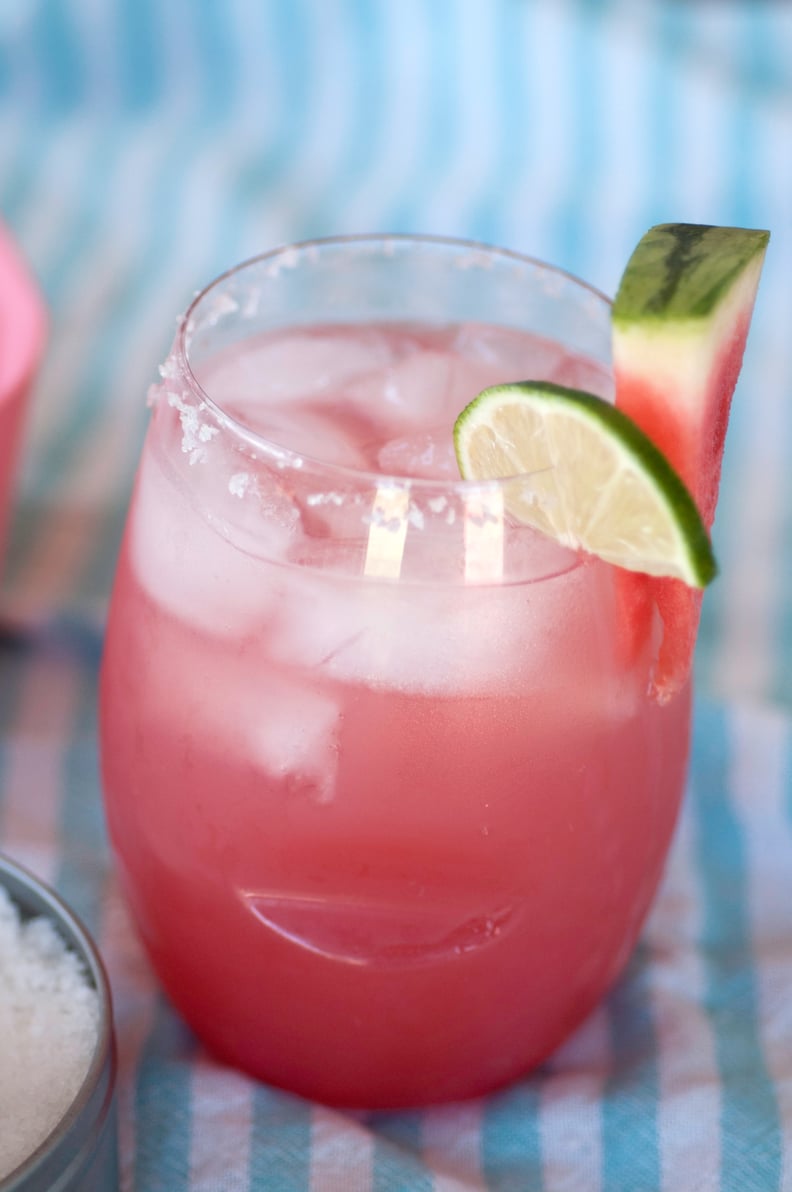 Spiked Watermelon Agua Fresca
This refreshing drink comes together thanks to homemade watermelon agua fresca, bright lime, and a Jacobsen Salt salted rim (a Must Have Box fave!). It's a sipper that's refreshing and so unique. And with watermelon being a Summer staple, you'll always have enough of the main ingredient for this drink.
02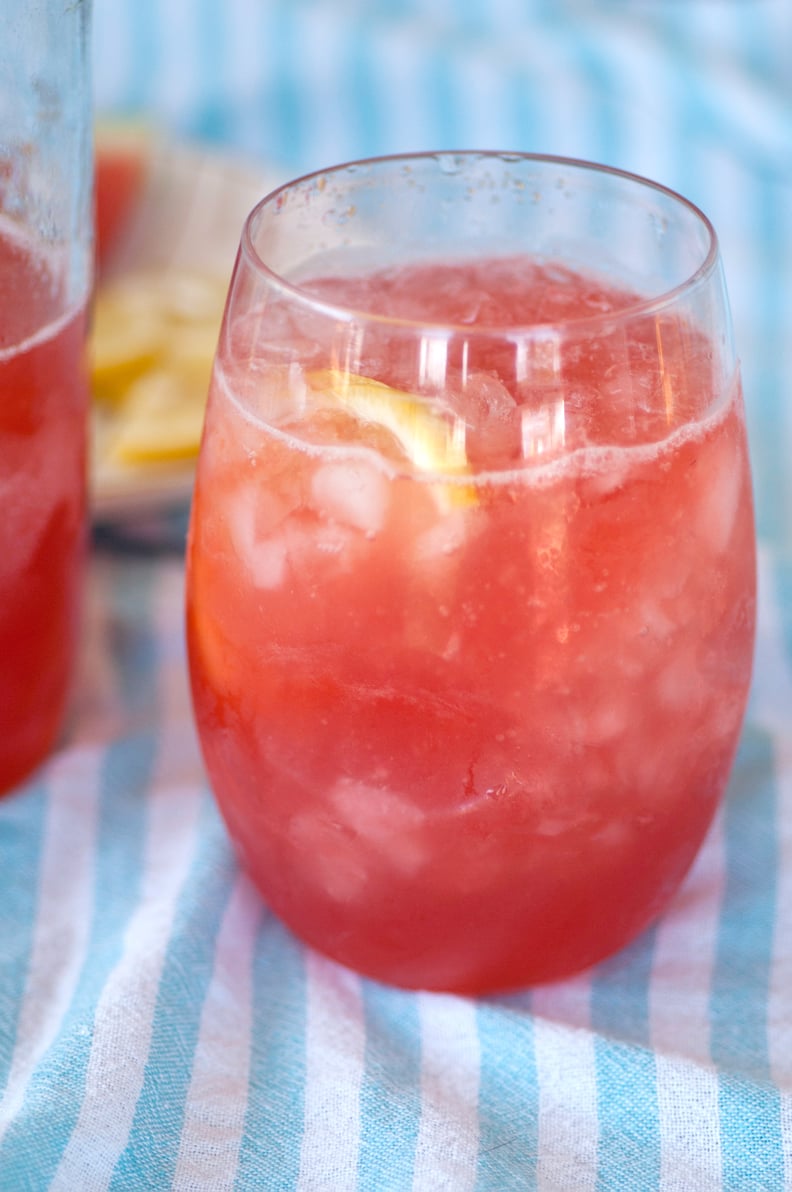 Kicked Pink Lemonade
Pink lemonade is a bright drink during the Summer months, and you can elevate the flavors thanks to spiced rum and vodka. Just mix 6 ounces of pink lemonade with 1 ounce each of spiced rum and vodka. Serve over shaved ice with a lemon garnish.
03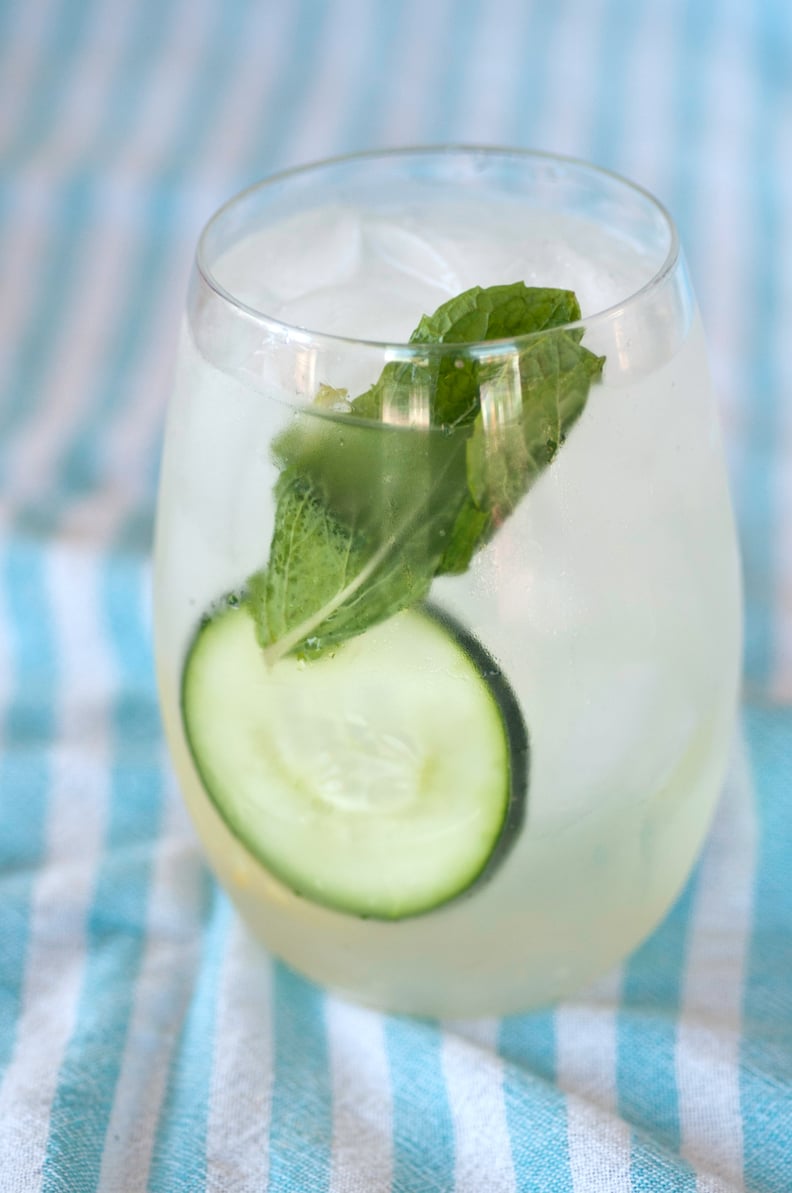 Cucumber-Lime Gimlets
A true gimlet is mainly comprised of dry gin, but for Summer, infuse it with cucumber, mint, and lime for a really refreshing sip. Serve over lots and lots of ice, fresh mint, and a splash of sparkling mineral water.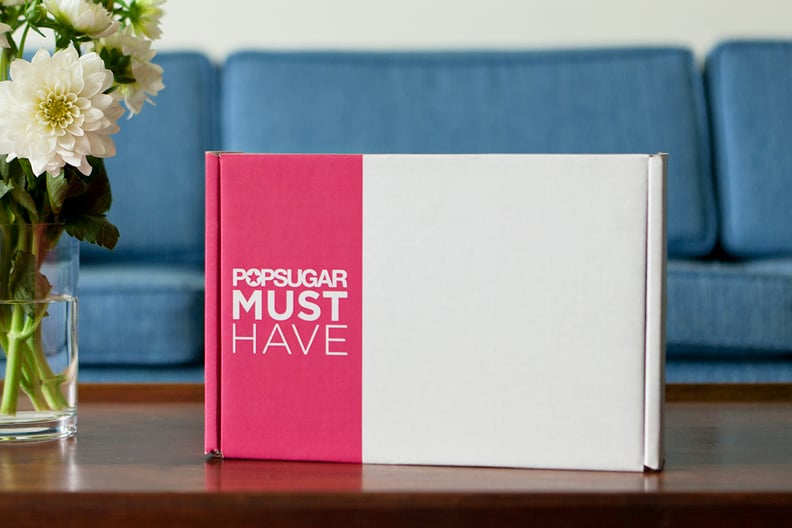 More From POPSUGAR Must Have