These Cocktail Hacks Are All Over TikTok, and They'll Help You Ease Back Into Socializing
Paid Content For
Ocean Spray®
Our Friday and Saturday nights over the past year or so have consisted of way too much reality TV, tie-dye sweatsuits, and greasy delivery food. Now that the CDC has given gatherings the thumbs up for vaccinated people, we're planning what can only be called a hot vax summer. But after a year of little to no social interaction and new sanitation norms, many of us are probably going to be overwhelmed seeing friends outside of our pod (and standing closer than six feet apart).
There are still so many questions left unanswered: How do we greet friends? With a hug, or a handshake? Do we sanitize right after? Don't fret, because we have a TikTok-approved solution to ease those jitters of rejoining the outside world. From a conversation-starting magical margarita to a super simple sangria made with Ocean Spray®, these cocktail hacks inspired by trending TikToks will shake off any social awkwardness to make your first party out of the pandemic an absolute hit.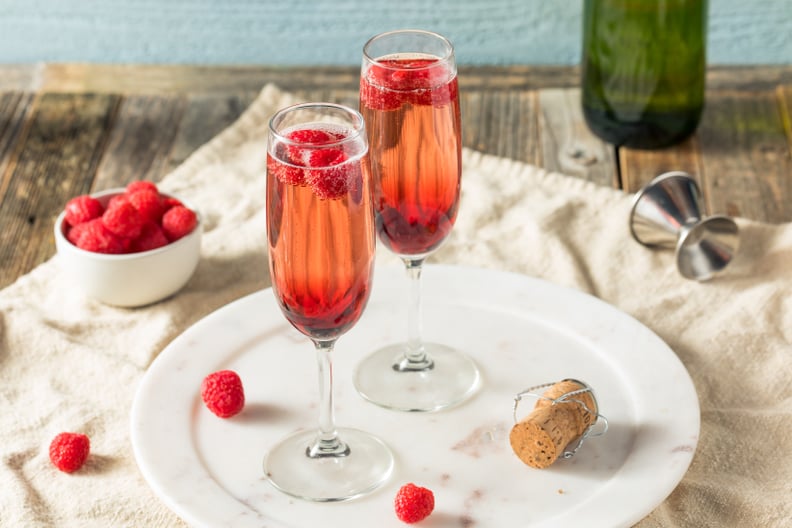 Next-Level Mimosa
There's no replacement for a mimosa during brunch with your besties. Take this Sunday drink staple to the next level with a few easy additions. Dip the Champagne flute into a bowl of sugar, drop a few raspberries at the bottom of the glass, and add a hefty splash of Champagne or Prosecco. Instead of using orange juice, play up the berry notes by topping it off with Ocean Spray® Cran-Raspberry® Juice Drink, then garnish with a raspberry if you're feeling extra fancy. Pro tip: if you're looking for an easy way out of a seemingly never-ending conversation, or you've just run out of things to say, politely excuse yourself for a refill.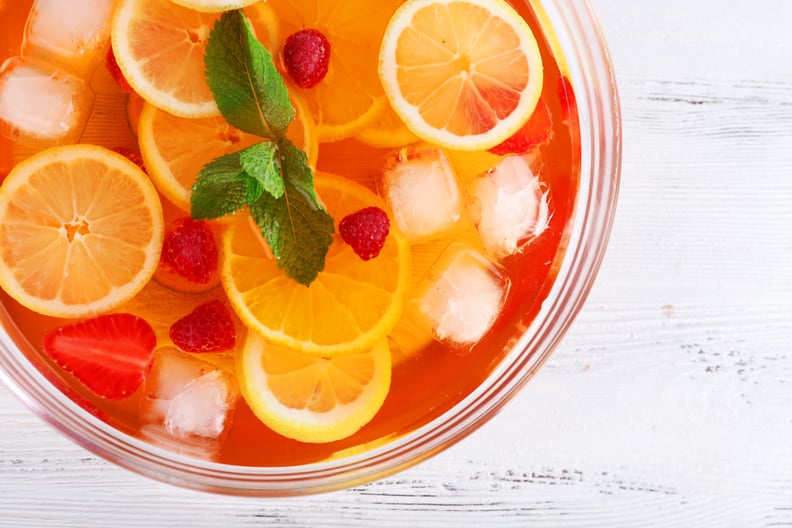 Sangria Bowl
This no-fail TikTok recipe combines two party-cocktail classics: sangria and a punch bowl. Gather whatever seasonal fruit you have on hand — cherries, blackberries, and apples all work — and place them in a bowl. Pour a bottle of dry white wine, some orange-flavored liquor, and Ocean Spray® Cran-Lemonade™ Juice Drink over the fruit. Once you're ready to serve, add a bottle of sparkling water to the bowl, and top with a few handfuls of ice and some herbs.
If you're like us, you've become accustomed to a modest 10 p.m. bedtime. Luckily, this sangria is more than just a tasty drink. Instead of awkwardly asking your guests to leave, the empty bowl will help signal to your guests that they're overstaying their welcome, so you can peacefully head to bed.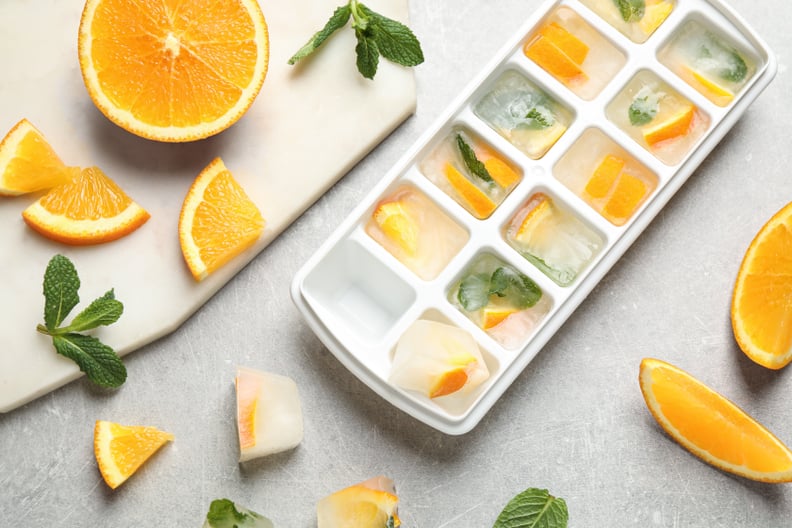 Fruit-Infused Ice Cubes
These fruit-infused ice cubes are endlessly adaptable and will work with almost any cocktail. It's a fun and easy way to add some antioxidants to your drink. Plus, it's pretty AF. Simply place a few pieces of your favorite fruit in an ice-cube tray, pour water on top, and freeze. Your friends will be the first to notice when pouring themselves a drink, helping to launch a conversation seamlessly. If you want to play around with the technique, you can sub out the fruit for herbs or even edible flowers.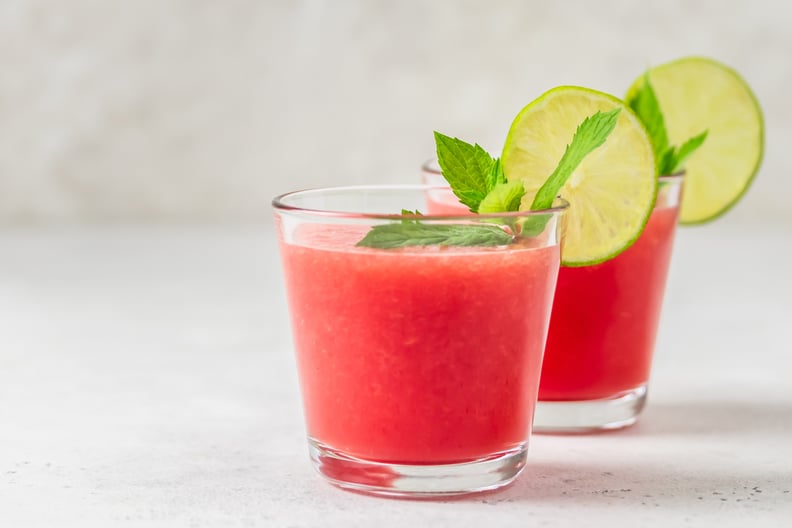 Frozen Bay Breeze
Give the uncomplicated Bay Breeze a refreshing upgrade. Instead of using ice cubes for a less-than-ideal, watered-down drink, this version uses frozen Ocean Spray® Cran-Pineapple™ Juice Drink cubes in their place. Start by pouring the juice into a plastic food container and freeze it. Cut up the frozen juice into cubes, add them to a blender with an extra splash of cranberry juice and a shot or two of vodka, and blend it all together.
If you're one of those partygoers who struggles with body language and is constantly worrying about what to do with your hands, this Bay Breeze will be an absolute lifesaver. To avoid a brain freeze, you'll be forced to sip this drink slowly. It'll ensure that your hands stay occupied throughout the night, so you can focus on socializing.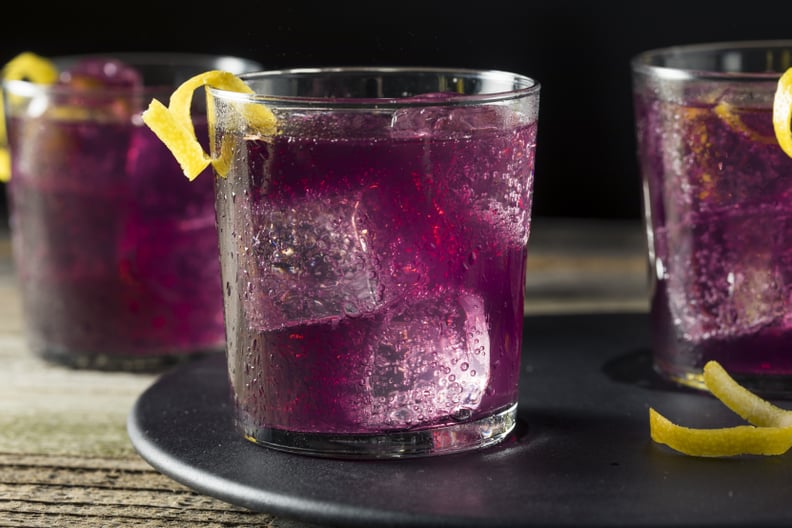 Color-Changing Margarita
In need of some conversational training wheels to get the party going? This margarita is the answer. Unlike the traditional cocktail, this adaptation from TikTok features butterfly-pea flower tea that changes from blue to purple when mixed with citric acid in lemon or lime juice. To make this magical concoction, brew the tea, then pour it into an ice tray and freeze it. When the ice is ready, mix up a classic margarita — lime juice, simple syrup, and tequila — and add the sapphire-blue ice on top. Give it a little stir, then watch as the ingredients infuse. The margarita magically changes color, right before your eyes.