This Is the Beautifully Boozy Ice Cream You're Seeing All Over Instagram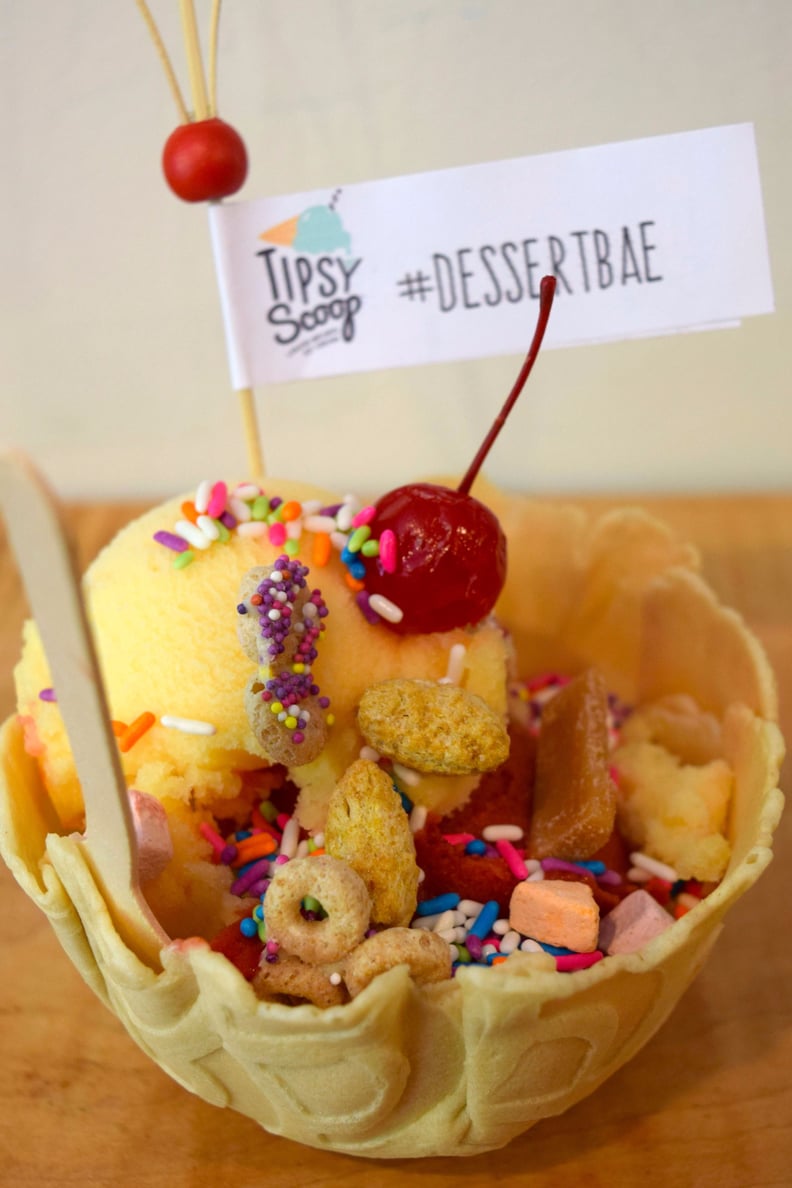 POPSUGAR Photography | Hedy Phillips
POPSUGAR Photography | Hedy Phillips
It's official. New York has all the best food and drink spots. If the Do cookie dough shop didn't convince you sweets-lovers out there, let me introduce you to Tipsy Scoop. The boozy ice cream brand has been operating solely through the internet until this year. But now, its first-ever storefront is open in downtown New York.
Each flavor Tipsy Scoop offers — obviously — includes alcohol, which means you can't order it without proper ID. Fear not, though, youngins! The shop also offers virgin varieties so the whole family can enjoy their ice cream together. You can get your scoops in a standard bowl or in a cone bowl. Ice cream sandwiches and cakes are also an option, but the real star right now is the seasonal flavor of the month. Tipsy Scoop plans to partner with a new liquor provider every month to create a timely and delicious offering. This month, the shop teamed up with Patron to offer a margarita and sangria treat in a churro bowl. Yes, that is two of our favorite drinks housed inside a bowl made out of quite possibly the most delicious snack.
What's great about Tipsy Scoop is that the alcohol isn't overwhelming, because there's only about five percent ABV of it. A tease of it, if you will. You'll get a hint of the taste here and there, but you aren't hit in the face with the powerful taste of it anywhere. Instead, the alcohol perfectly pairs with the ice cream flavor it's with to provide the ultimate cocktail-inspired treat. A couple of my favorites that I tried included the Raspberry Limoncello, which was so refreshing and light, and the Spiked Mint Chocolate Chip, which was oh so creamy.
Scroll through for a few pictures of what Tipsy Scoop has on offer, and if you're in New York, check the shop out on 26th Street between Second and Third avenues. If you aren't in New York, good news — Tipsy Scoop ships anywhere in the US.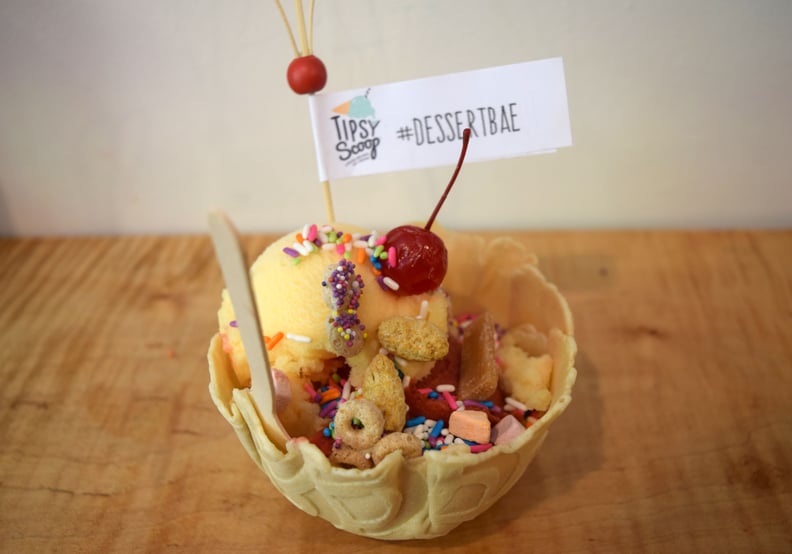 You can get your ice cream in a waffle bowl
With all the fixins on top, of course!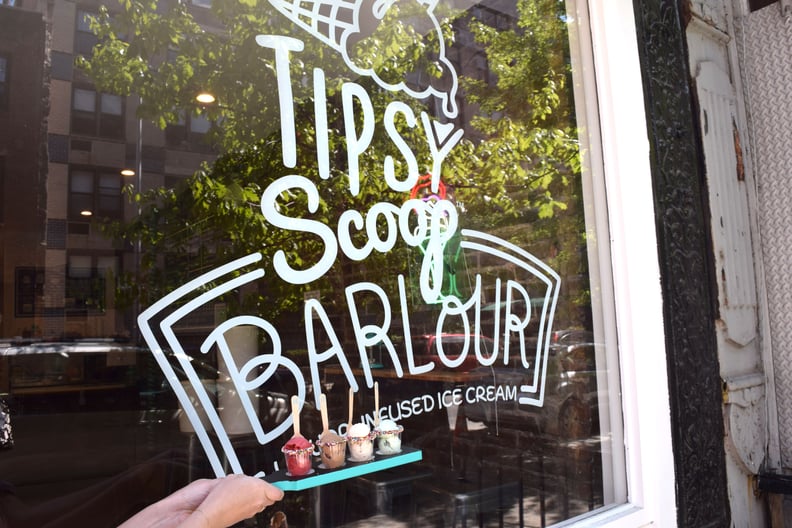 You can also get a flight of four
If you can't decide which flavors to try, you can get four shot-glass-size samples to test out. They even come in sprinkle-rimmed cups.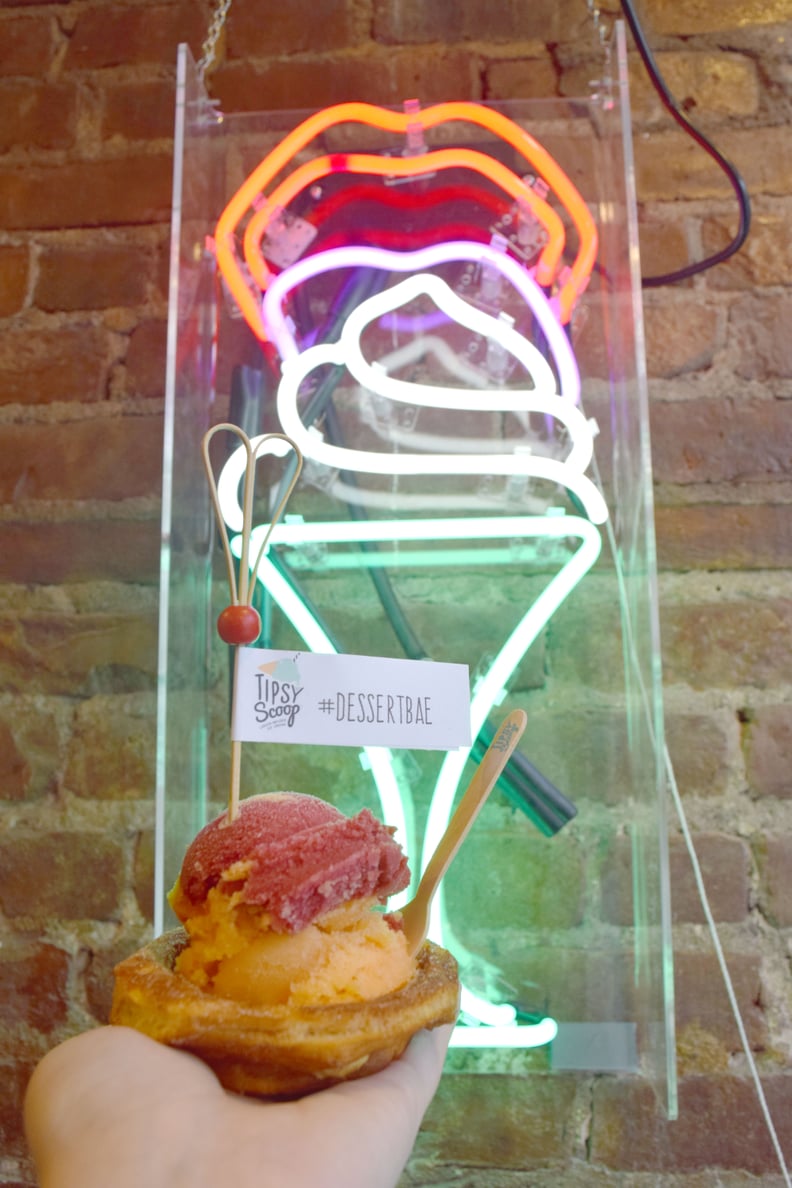 The star is the churro bowl, though
You really can't go wrong with putting boozy treats in a churro bowl.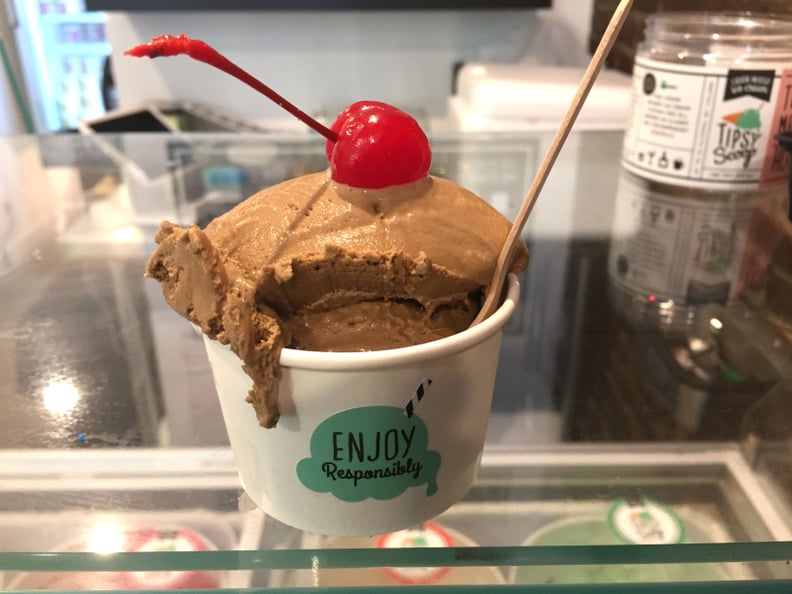 Then there's the standard scoop
Listen, cone bowls and churro bowls aren't for everyone. Tipsy Scoop offers a basic cup for those people.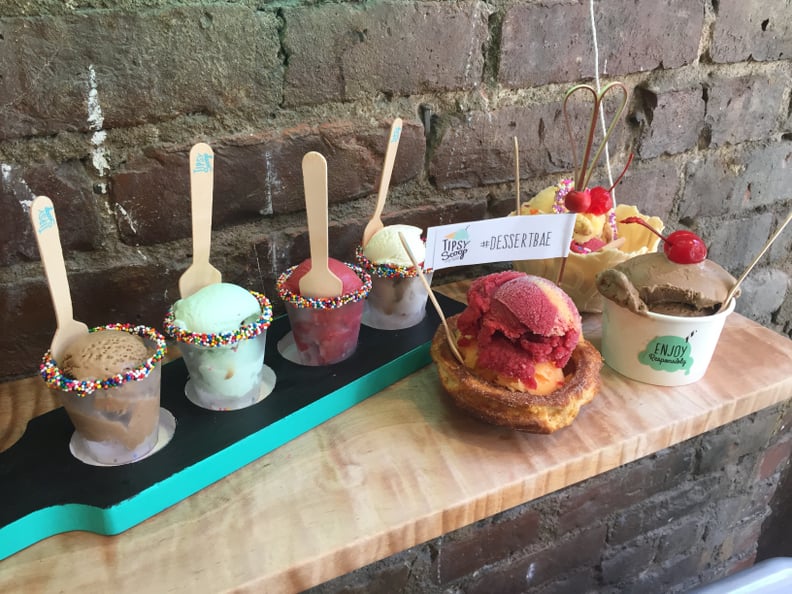 Or you can get it all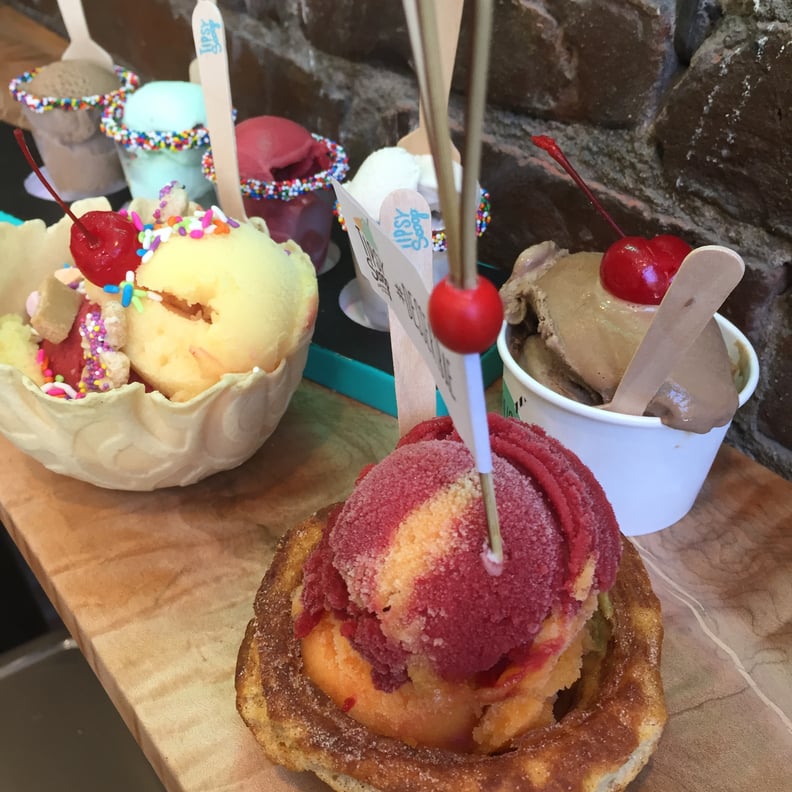 We won't judge
Yes, I tried every single one of these. It was the best day ever.