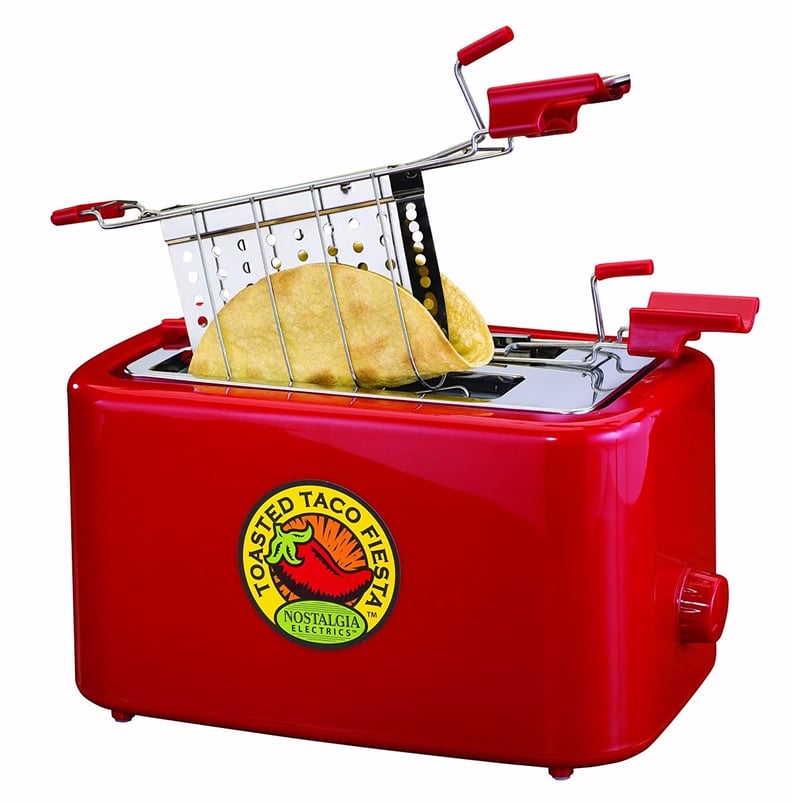 As POPSUGAR editors, we independently select and write about stuff we love and think you'll like too. If you buy a product we have recommended, we may receive affiliate commission, which in turn supports our work.
Floppy tortillas are for the weak. When it comes to tacos, we like our tortillas hard and crispy. That's why when we came across the Fiesta Series Taco Toaster, we freaked out. All you need is a package of standard tortillas for this genius invention. Slide them into the taco-forming cages and then lower the tortillas inside. It includes a timer so you can toast them to perfection.
The premade taco shells are cool and all, but wouldn't you want a fresh, hot one instead? We know we would. It works for both corn and flower tortillas, so there's not much more could you possibly ask for. The next time we're having a party, we're whipping out this genius contraption. Forget Taco Tuesday; we're having tacos every single day. Learn everything you can about this toaster, then score yourself one. You know you want to.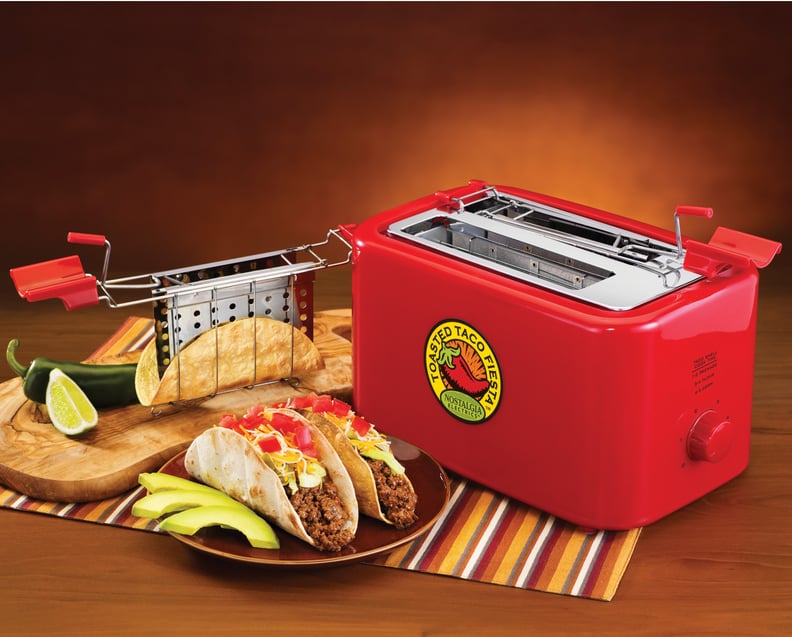 Nostalgia Electrics Fiesta Series Taco Toaster