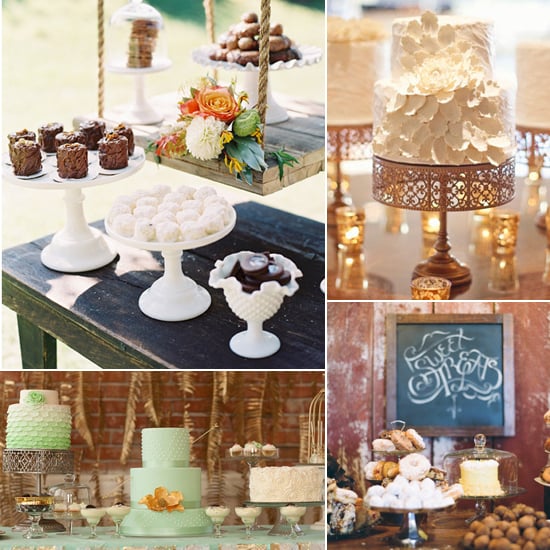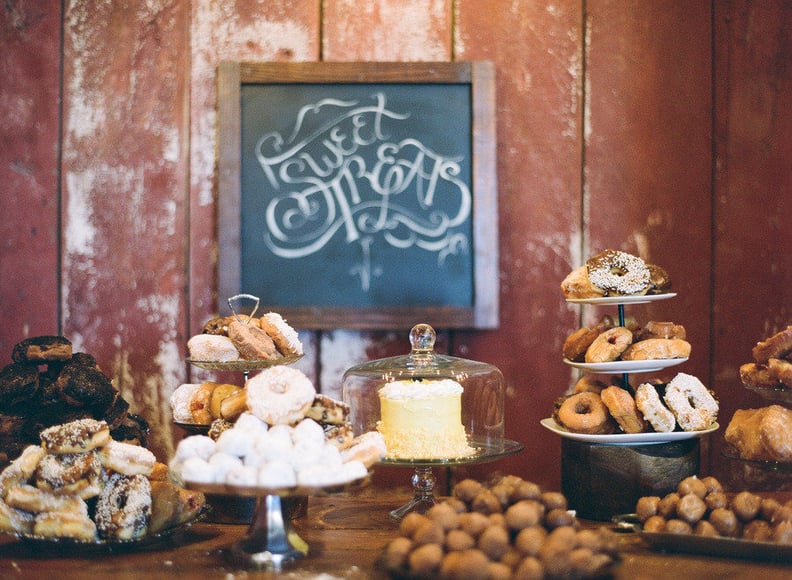 Rustic
For a rustic wedding, keep the cake small, create a buffet with doughnuts, and invite guests to join in with a chalkboard sign. It's a unique and affordable way to serve up desserts at a causal or Southern reception.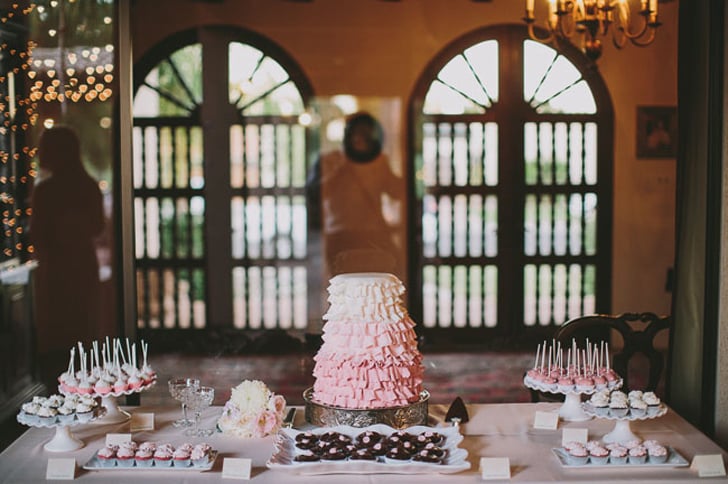 Feminine
Can't decide between the cake, cake pops, or cupcakes? Serve them all. For a feminine wedding, display a variety of pink treats so guests can surely have their sugar fix. Don't forget the place cards so guest know exactly what options are available.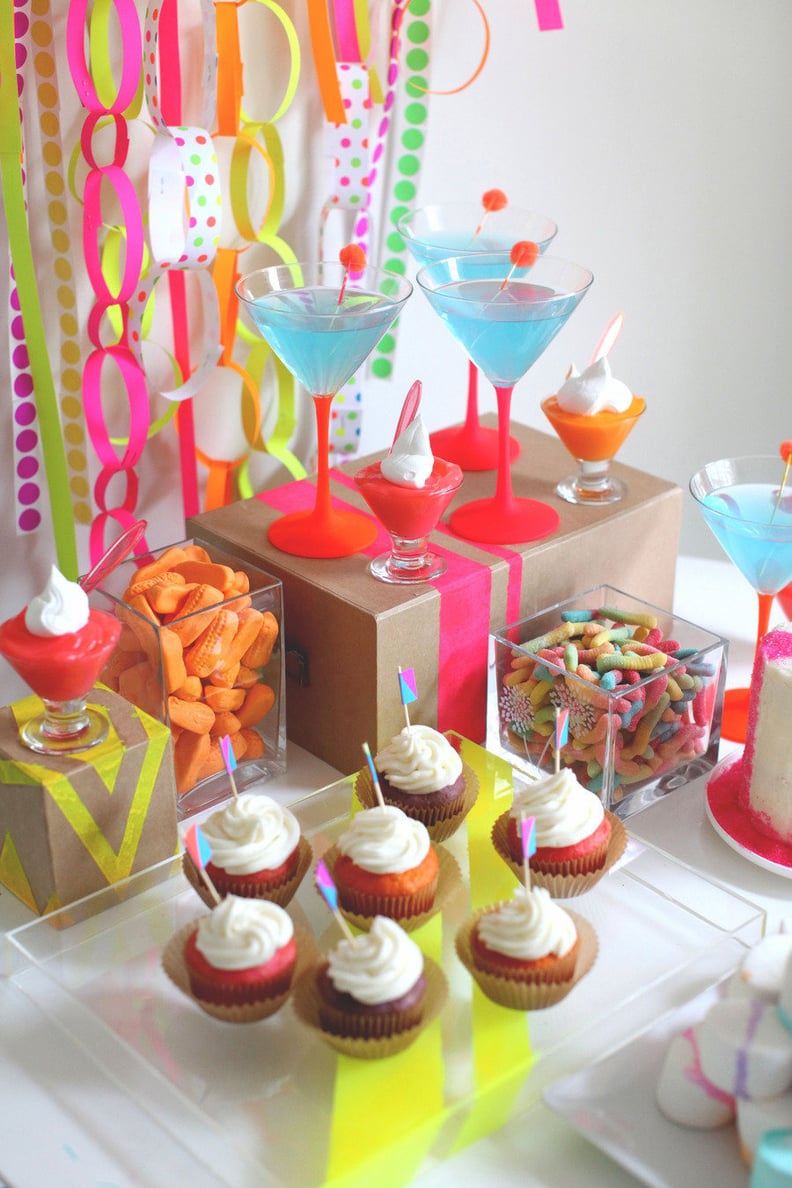 Bright and Quirky
There's no way your quirky wedding is just going to serve cake. Keep your desserts fresh and fun with a little bit of everything from candy to cocktails. Make sure the colors are bright (of course), and use this as the perfect excuse to incorporate your favorite candy into your reception.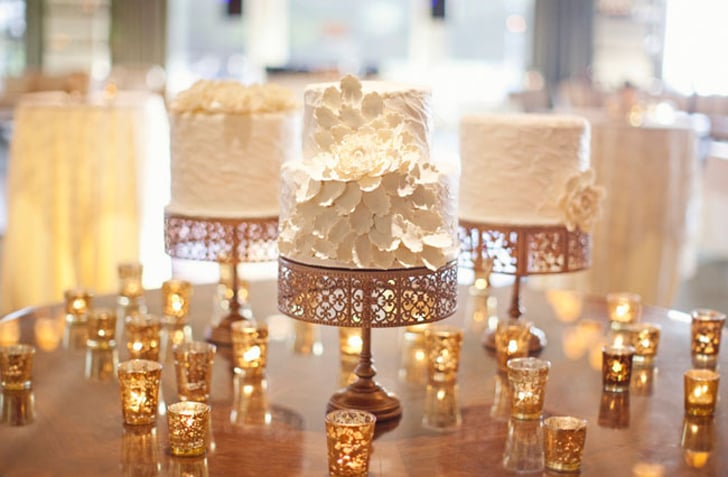 Elegant
At a glamourous wedding, keep the dessert options classic with cake, but instead of having one extravagant cake as the focus, have three smaller cakes surrounded by glamorous gold candles.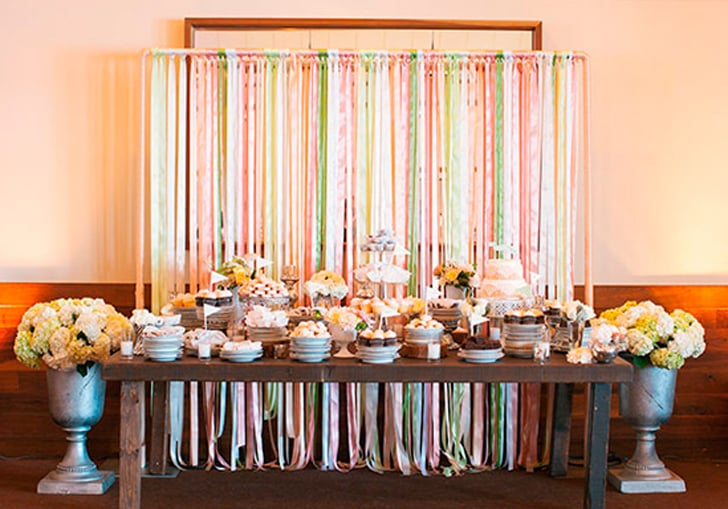 Casual
We love the idea of a dessert buffet at a casual wedding, especially because it's an easy way for guests to serve themselves. Add a personal touch with your favorite treats and a fun backdrop.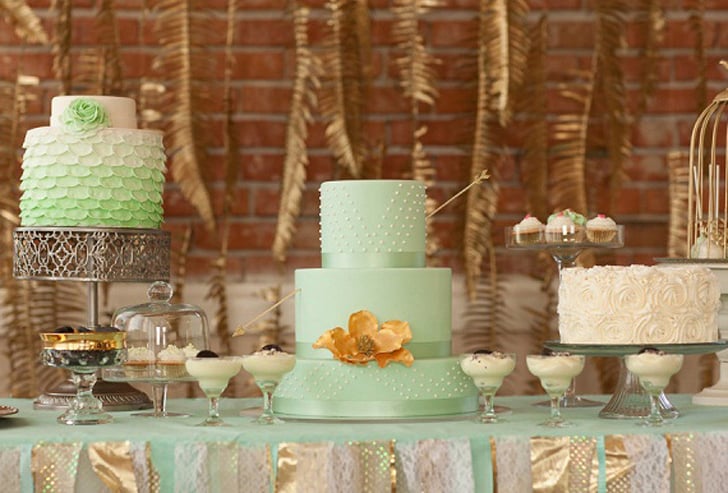 Color-Coded
If your wedding has a unique color palette, then carry it into your desserts, as done here with a minty green and gold combination. We also think it's a genius idea to fill margarita glasses with tiramisu and pudding.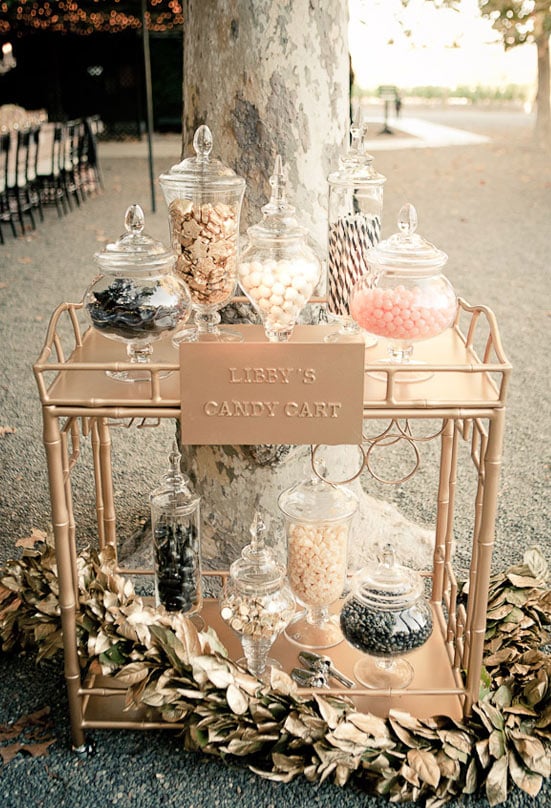 Vintage
A vintage wedding wouldn't be complete without an antique bar cart. But instead of using it to serve cocktails, use it to showcase a candy bar. Fill glass hurricanes and vases with candy so guests can nibble on sugar throughout the reception.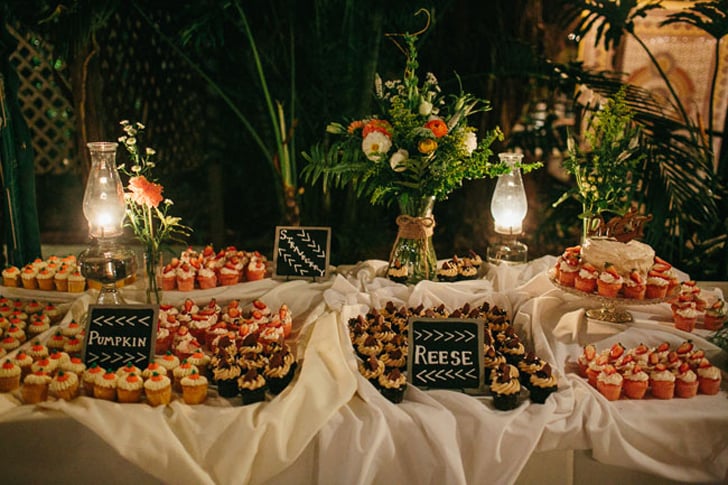 Backyard
This outdoor dessert table is simple and casual but has a variety of seasonal flavors like pumpkin cupcakes to make it unique.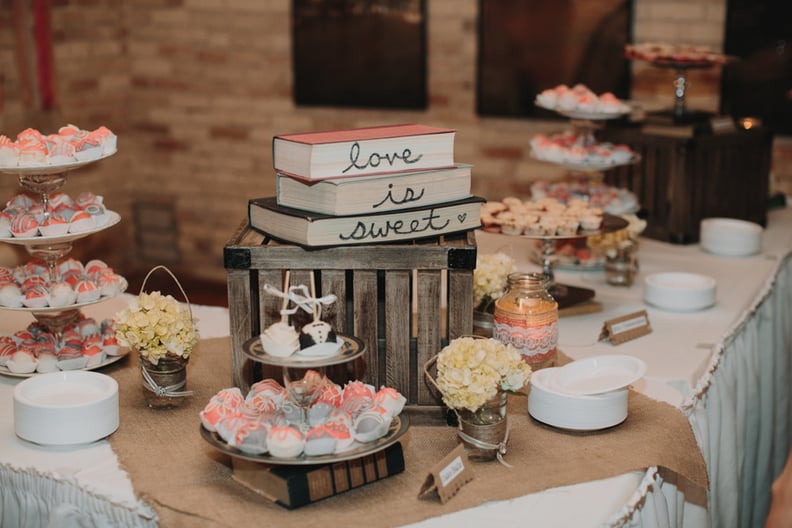 Romantic
Since the way to one's heart is food, let your desserts be the perfect example. Showcase your romance with treats in tiered trays and romantic novels aside the the pun "love is sweet!"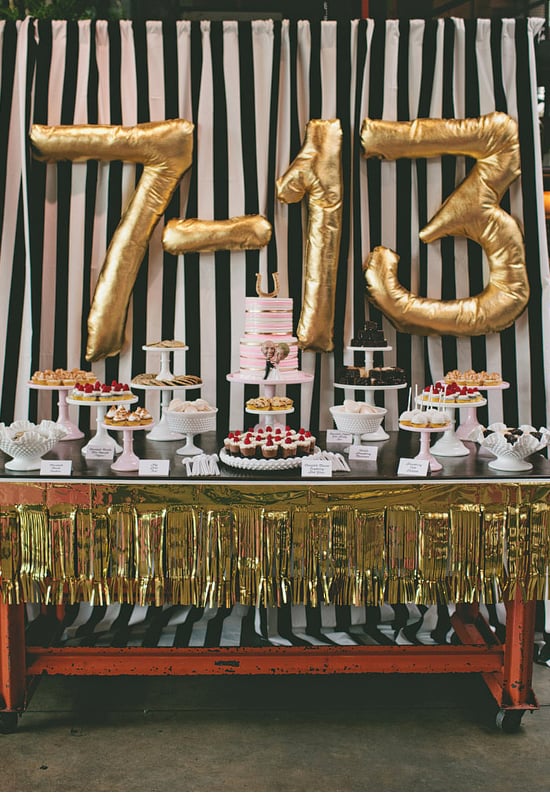 Eclectic
The key to an eclectic wedding is how you display your desserts. Sweets can easily be given a rocker touch with a bold backdrop and gold — lots of gold!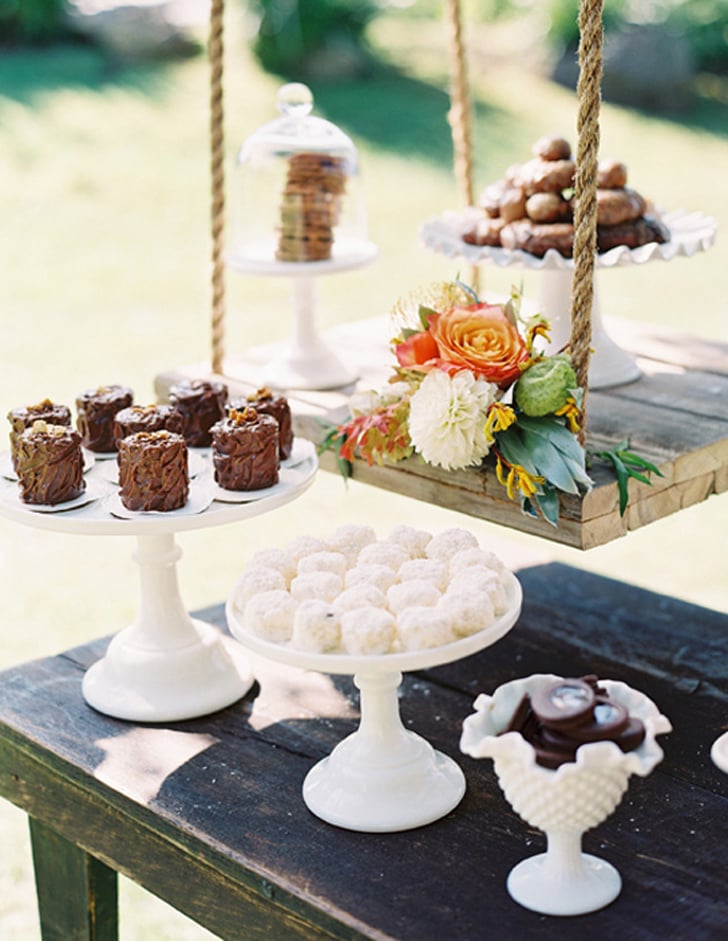 Outdoor
For an outdoor wedding, get creative with natural materials, like distressed wood, twine, and rope. We love how the cookies here were displayed in a clear bell jar and on a small wooden swing.