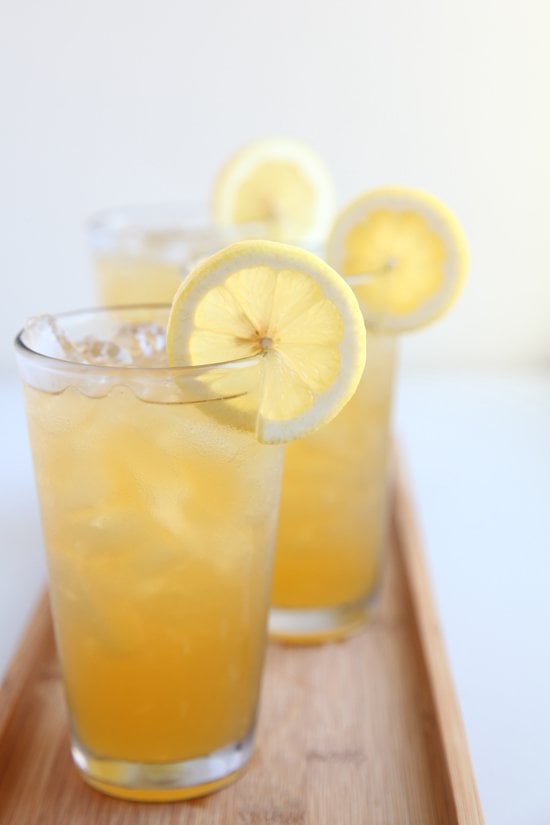 POPSUGAR Photography | Nicole Perry
POPSUGAR Photography | Nicole Perry
On Sept. 25, Arnold Palmer passed away at 87 years old, leaving behind a huge legacy, not only in the golf world, but for the perfect mix of iced tea and lemonade he popularized so deliciously. Back in 2012, the famous golfer appeared on ESPN's 30 For 30, where he explained how he and his wife Winnie came up with the concept for the drink.
"My wife made a lot of iced tea for lunch, and I said, 'Hey babe, I've got an idea. You make the iced tea and make a big pitcher, and we'll just put a little lemonade in it and see how that works.' We mixed it up, and I got the solution about where I wanted it and I put the lemonade in it. I had it for lunch after working on the golf course. I thought, 'Boy, this is great, babe. I'm going to take it when I play golf. I'm going to take a thermos of iced tea and lemonade.'"
And just like that, history was made!
It was his huge group of loyal fans and followers, known in his prime as "Arnie's Army," who helped the drink become so popular and spread nationwide. After a hot day of golf in the 1960s, Palmer ordered the mixture of iced tea and lemonade in Palm Springs, CA. A woman overheard him and of course, she asked the waitress for the same one, calling it "that Arnold Palmer drink." Now, years later, it's still one of our go-to refreshing drinks.
Get the recipe here: Arnold Palmer