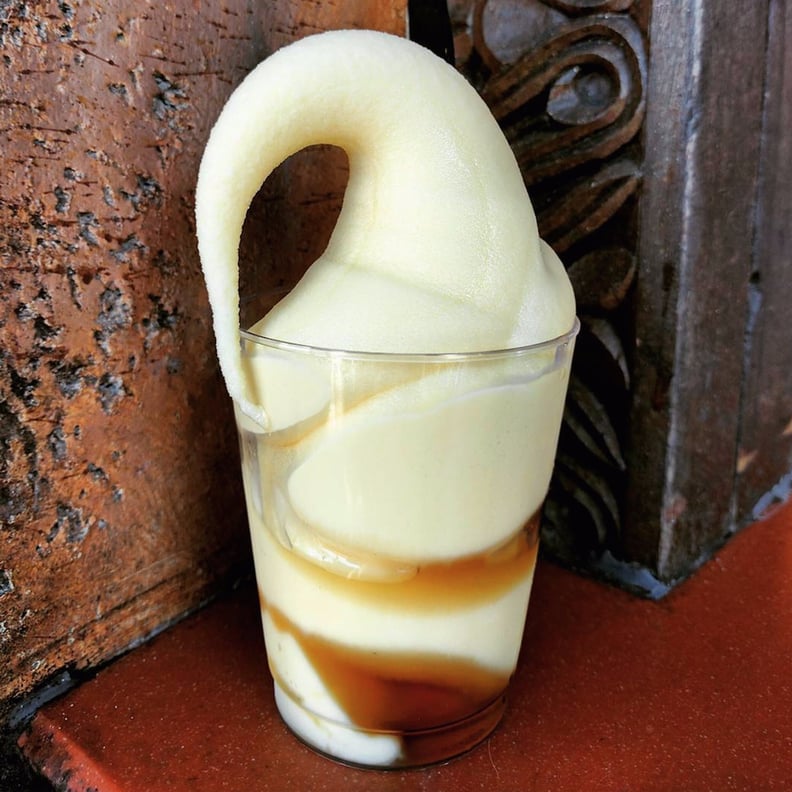 Finding Disney's Dole Whip with rum is kind of like trying to spot a hidden Mickey — it's not impossible, but it can be tricky. While the pineapple dessert is readily available in and outside of the parks, its alcoholic version is more scarce. Fortunately, you can definitively find the rum Dole Whip at a few locations at Disneyland and Walt Disney World.
If you're at Disneyland, you really only have one option: a generous cup of Dole Whip with a splash of rum is available at The Coffee House located inside the Disneyland Hotel for $10. As of now, that's the only place it's available since Disneyland doesn't serve alcohol.
At Walt Disney World, you've got options. Animal Kingdom's Tamu Tamu Refreshments currently sells two different versions with dark and coconut rum, respectively, for $7 each. In addition, the Drop Off Pool Bar at the Art of Animation Resort also sells a similar drink, the Captain's Pineapple, and you can find another version at Trader Sam's Grog Grotto at the Polynesian Village Resort.
Look ahead to see this boozy beverage in its many iterations!