Affordable Stoneware Dishes
My Secret Source For Affordable Stoneware Dishes Isn't What You'd Expect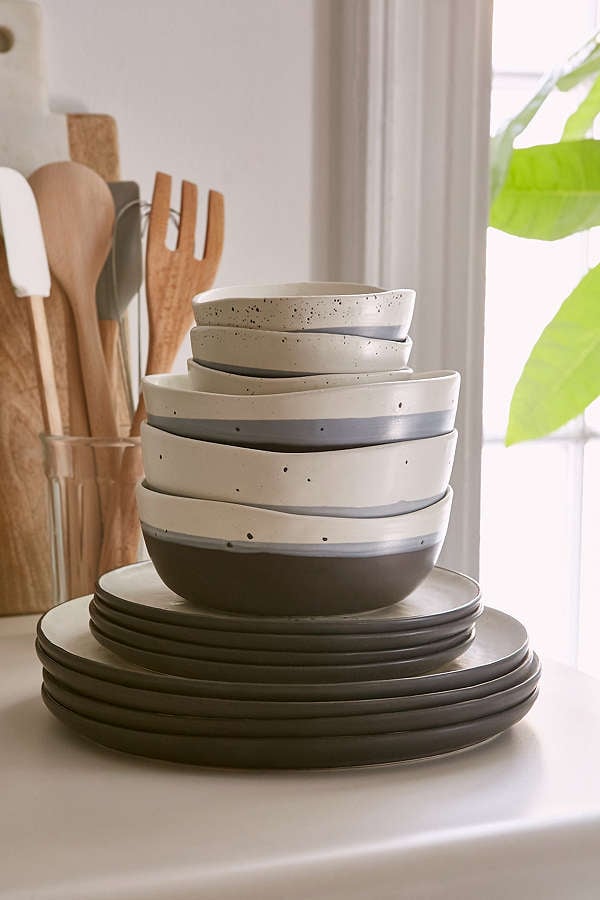 Fact: I have a weakness for earthy stoneware. I fantasize about running my fingers over stacks of them, piled neatly on rustic open shelves in my someday kitchen. Also a fact: translating this glamorously casual, bohemian fantasy in real life isn't cheap. In fact, it's deceptively pricey. Take cult favorite Heath Ceramics, for example. The California brand is synonymous with cranking out covetable collections of informal but expensive earthenware. And while the quality of their pieces are heirloom-worthy (my parents haven't broken a single piece from their wedding set), a single dinner plate will set you back $35-$140. Do the math and you'll realize that accumulating enough for a table setting, including bowls and salad plates, is the equivalent of paying rent for a lot of people.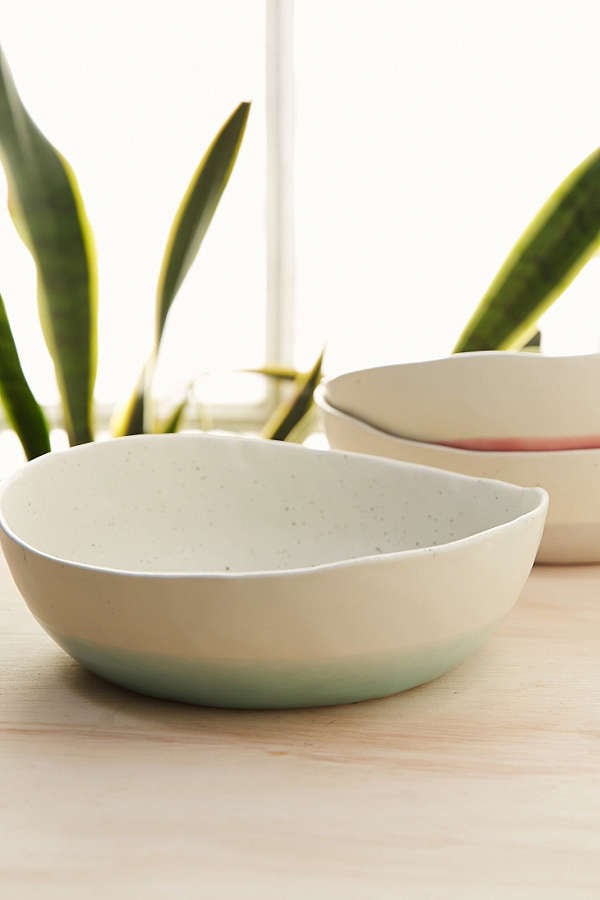 When I discovered that Urban Outfitters carried affordable stoneware that looked like it cost a fortune, I had to place an order to check out the quality for myself. I ordered a handful of these Speckled Dip Bowls ($10) and audibly gasped as I pulled them from the packaging. Aside from having a nice weight, the handmade details, like the organic shape, ombre base, and speckled pattern make them feel really special — certainly more special than the $10 price would allude to, but who's complaining? The large, shallow shape makes them ideal for rustic dishes like hearty soups, salads, and pasta — not so much for cereal.
I was so pleased that I took a closer look at the rest of Urban Outfitters' stoneware offerings and realized you could get a 16-piece Speckled Stoneware Dinner Set for under $100! While I have absolutely no need for this set, I'm tempted to upgrade my Ikea dinner plates and bowls. If the speckled stoneware bowls I purchased and the 5-star reviews for the set are good indicators, this could be the deal of the decade.