Best Cat House on Amazon
Summer Is About to Be Awesome — You Can Now Buy This 2-Story Cat House on Amazon!
As POPSUGAR editors, we independently select and write about stuff we love and think you'll like too. POPSUGAR has affiliate and advertising partnerships so we get revenue from sharing this content and from your purchase.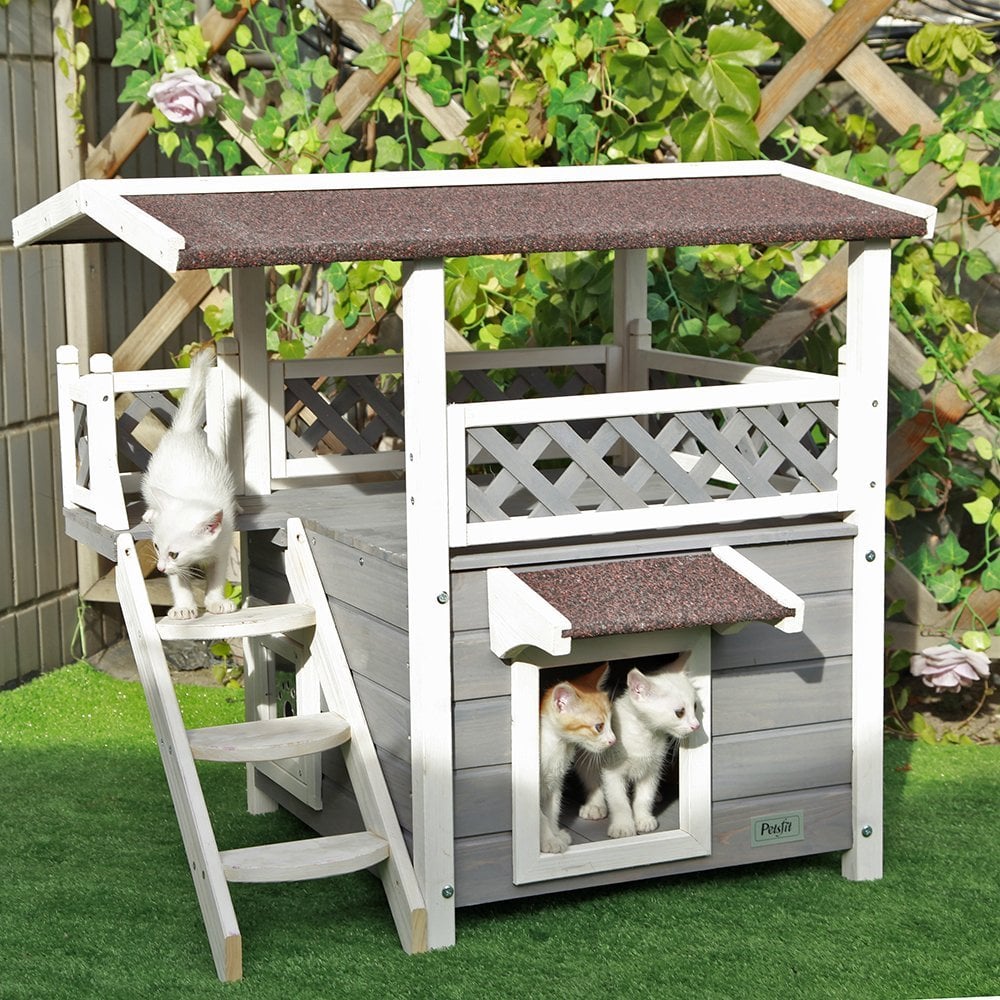 Sure, you could get your cat a nice little bed, but how about kicking things up a notch? Let your kitties enjoy the sunshine in luxury by getting them this epic Petsfit 2-Story Outdoor Weatherproof Cat House ($130). It even comes with the choice of featuring a built-in staircase or scratching pad. And let's be real, your felines totally deserve it.
The kitty condo includes a little escape door with an optional flap so your pets can roam in and out of their home easily. There's also an asphalt roof that will protect the cats from rain on drizzly days. The whole structure is made with cedar that won't rot. Over 300 customers have reviewed the product and 70 percent of them give it five stars. That's pretty amazing!
Don't put it off, your cats clearly need this Instagram-worthy home. Who is going to buy it before it sells out?