Brooklyn Decker in Architectural Digest
Brooklyn Decker Reveals What's on Her Nightstand, and We're Guessing You Can Relate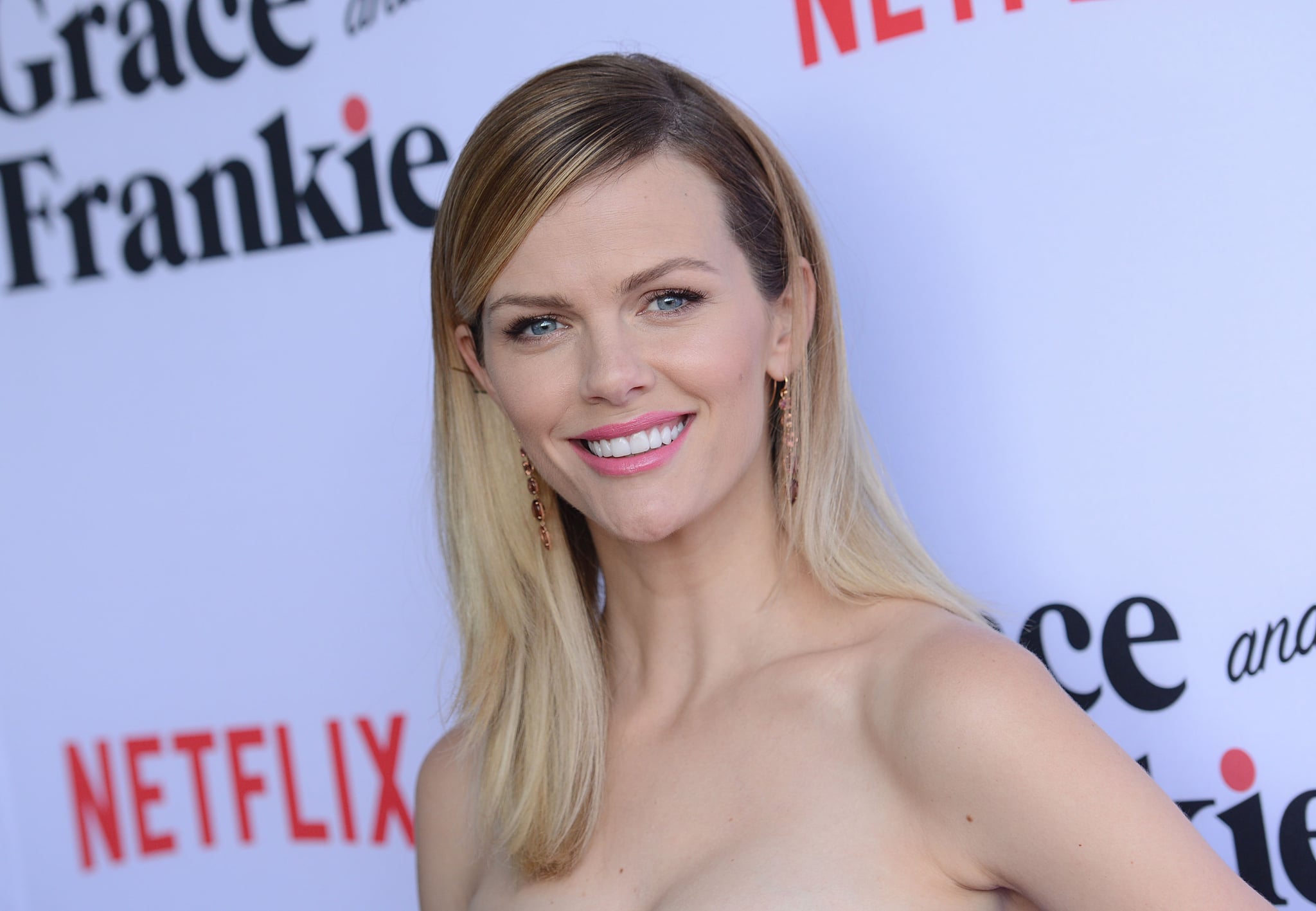 Sports Illustrated cover girl and actress Brooklyn Decker has never been one to put on airs. So it's not surprising that the laid-back beauty describes her home decor taste as "lived-in and a little beat up." She recently chatted with Architectural Digest about the Austin, TX, ranch she shares with husband Andy Roddick and their almost-one-year-old son, Hank. Check out highlights from what she had to say below, and then head to Architectural Digest to read the complete interview.
Her favorite home piece is a 10-foot-long dining room table she designed and her little brother built. "That's a special piece," she says.
On her nightstand, you'll find books, an empty wine glass, and a little John Derian tray that says "Happy." She says, "It's a nesting place for all my bits and baubles at the end of the day."
Her favorite TV set is Grace and Frankie, the Netflix show she's currently starring in, because of the set designers' attention to detail — "they only use real plants in the background because they want them to blow in the wind the right way" — but her fantasy set is Practical Magic.
If she could hang any piece of artwork on her wall, it would be "11 p.m. Tuesday" or "A Pedigree of Some Note" by Lynette Yiadom-Boakye or something by Harland Miller, of whom she says, "I love the scale of his paintings, and his work just makes me laugh."
Her personal home decor taste favors old homes with character, decor pieces with weight, and good-humored design.