Cheap Area Rug
The $80 Area Rug That Made Me Forget I Hate My Ugly Brown Carpet
I live in a rent-controlled apartment in San Francisco, which is basically the equivalent of winning the lottery, and while I want to say I'm lucky for finding the unit, sometimes my carpet makes me think otherwise. My landlord hasn't updated a single fixture or appliance since, like, the '90s (even the fridge), and the apartment is covered in dirty brown carpet that has become so matted throughout the years that I wouldn't dare walk on it without socks or slippers. In addition, all of my walls are a very nonappealing dark beige that hurts to look at. It's worth it because the rent is cheap.
This year, I've been on a mission to debrown my space and make it feel cleaner by investing in a some new pieces. I purchased some cool wall art and covered my also brown sofa in fluffy blankets, but the one thing I spent forever looking for was the perfect area rug.
I searched numerous places both in person and online. I felt like all the colors and patterns I saw would make my space look even darker or more cluttered. I always caught myself eyeing white rugs, but thought, "No, that's crazy — I can't have a white rug".
Once day while browsing on Amazon, I came across this ivory Safavieh California Shag ($81) and it caught my eye. I decided to give it a try because it was affordable and I knew I could return it if I had to.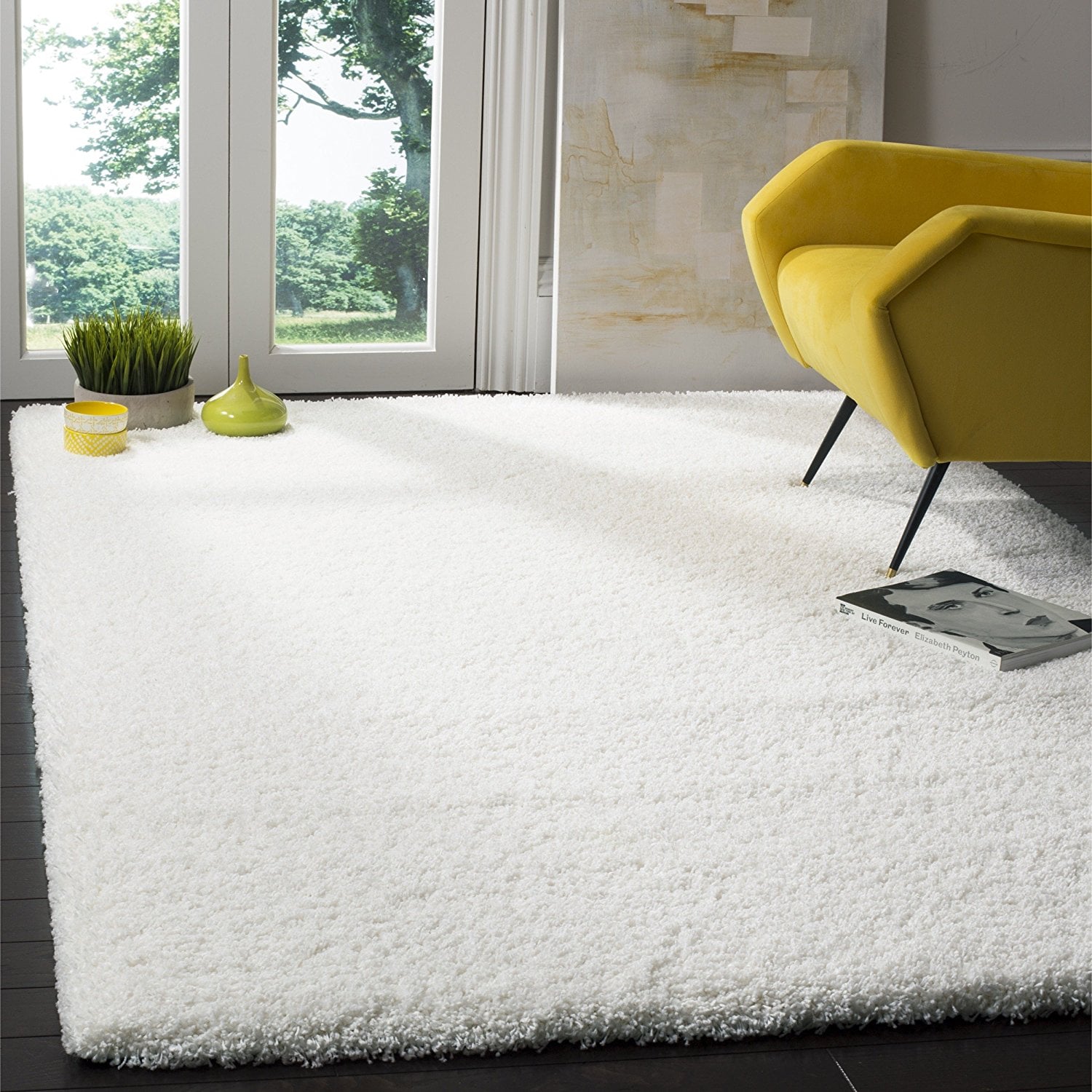 After getting it delivered to my front door within just a few days, I was instantly impressed by the quality. It's thick, fluffy, soft, and, most importantly, bright. Within seconds, my living room felt like a whole new space. The light from my bay windows reflected perfectly onto the fuzzy surface to create a fresh new feel.
The upkeep has been much easier than I thought, too. I have a shoe-free home, which helps keeps dirt at bay, and the rug's material is easy to vacuum. The real seller is the price tag because at the end of the day, if it gets ruined, I know it didn't cost me a fortune.