Cheap Bed Frame From Amazon
This $295 King-Size Bed Frame From Amazon Actually Saved Me Money
As POPSUGAR editors, we independently select and write about stuff we love and think you'll like too. If you buy a product we have recommended, we may receive affiliate commission, which in turn supports our work.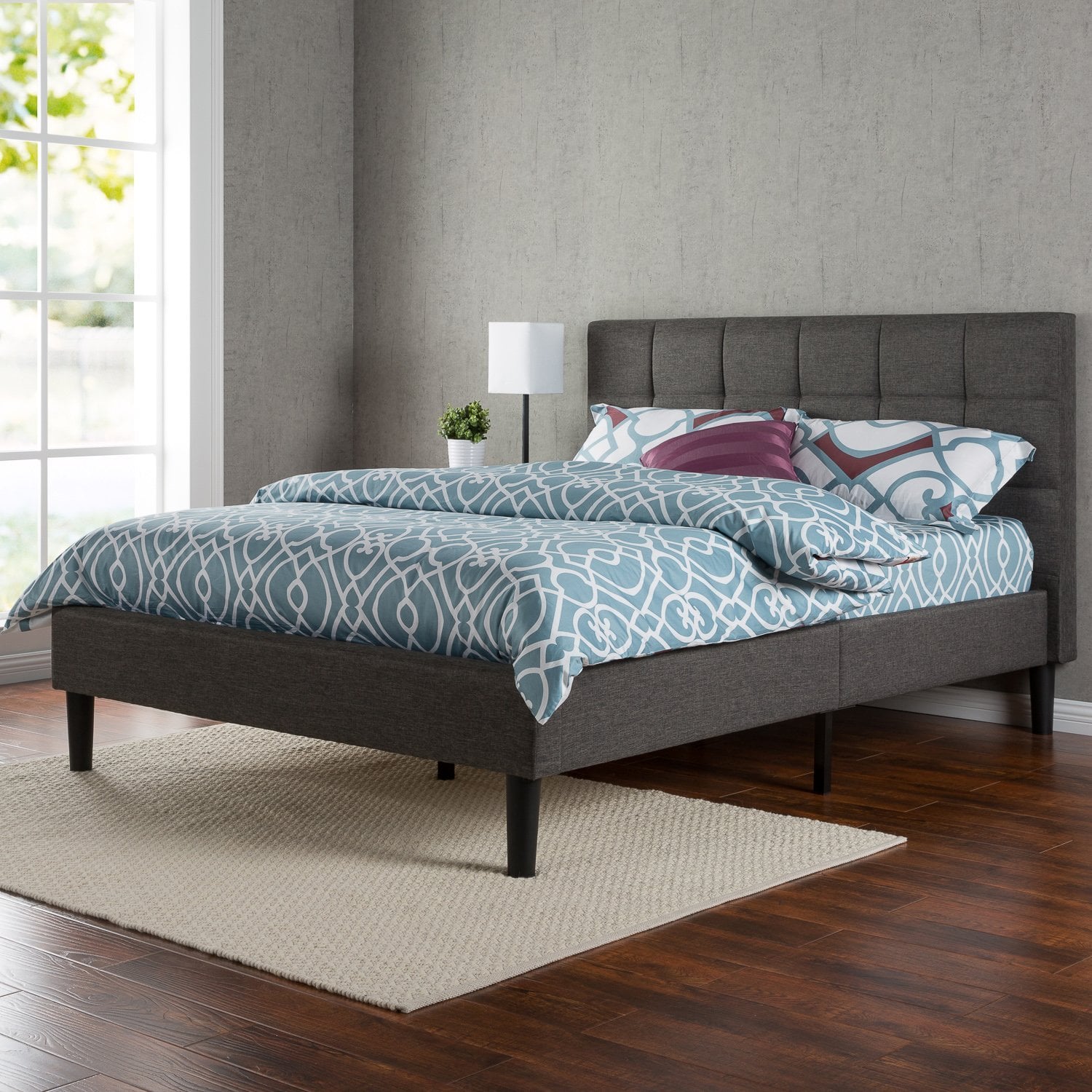 My boyfriend and I have been sleeping in a double bed together for a few years now, and while I want to say it's nice that we get the chance to be close at night, it's really just a nightmare. We are both "sideways" sleepers and move around a lot, and a double bed does not give us enough room. At last, we just finally moved into an apartment that has a large enough bedroom for us to upgrade to a king-size bed. I had been waiting so long for this that I was beyond excited.
I decided to turn to Amazon for a bed frame, and lo and behold, I found this Zinus Upholstered Platform Bed ($295, originally $317). The reviews helped me make my decision — it has over 3,100 reviews and a 4.6-star rating. As I was reading the reviews, I noticed people said because of the wooden slats on this frame that I didn't need to purchase a box spring. The mattress could get the same amount of support from the platform bed's wooden slats. This was another money-saving win that finally convinced me to purchase the bed. An added bonus: I live in a city and didn't want to deal with the burden of a delivery. Ordering on Amazon Prime, it was simply delivered to my door within two days.
The bed arrived in a thin box, and all the parts (there surprisingly weren't many) showed up in an efficiently packed set. We were able to put together the bed within 15 minutes, and I was shocked by how easy it was. It made me realize that not all cheap furniture has to be a disaster to assemble. I've had the bed for about four months now, and I love it. It works in perfect harmony with my mattress, and by not having to purchase a box spring, I actually saved money.