Cute Pink Vanity From Walmart
I'm Completely Obsessed With This Millennial Pink (and Fluffy) Vanity — and It's So Affordable!
As POPSUGAR editors, we independently select and write about stuff we love and think you'll like too. If you buy a product we have recommended, we may receive affiliate commission, which in turn supports our work.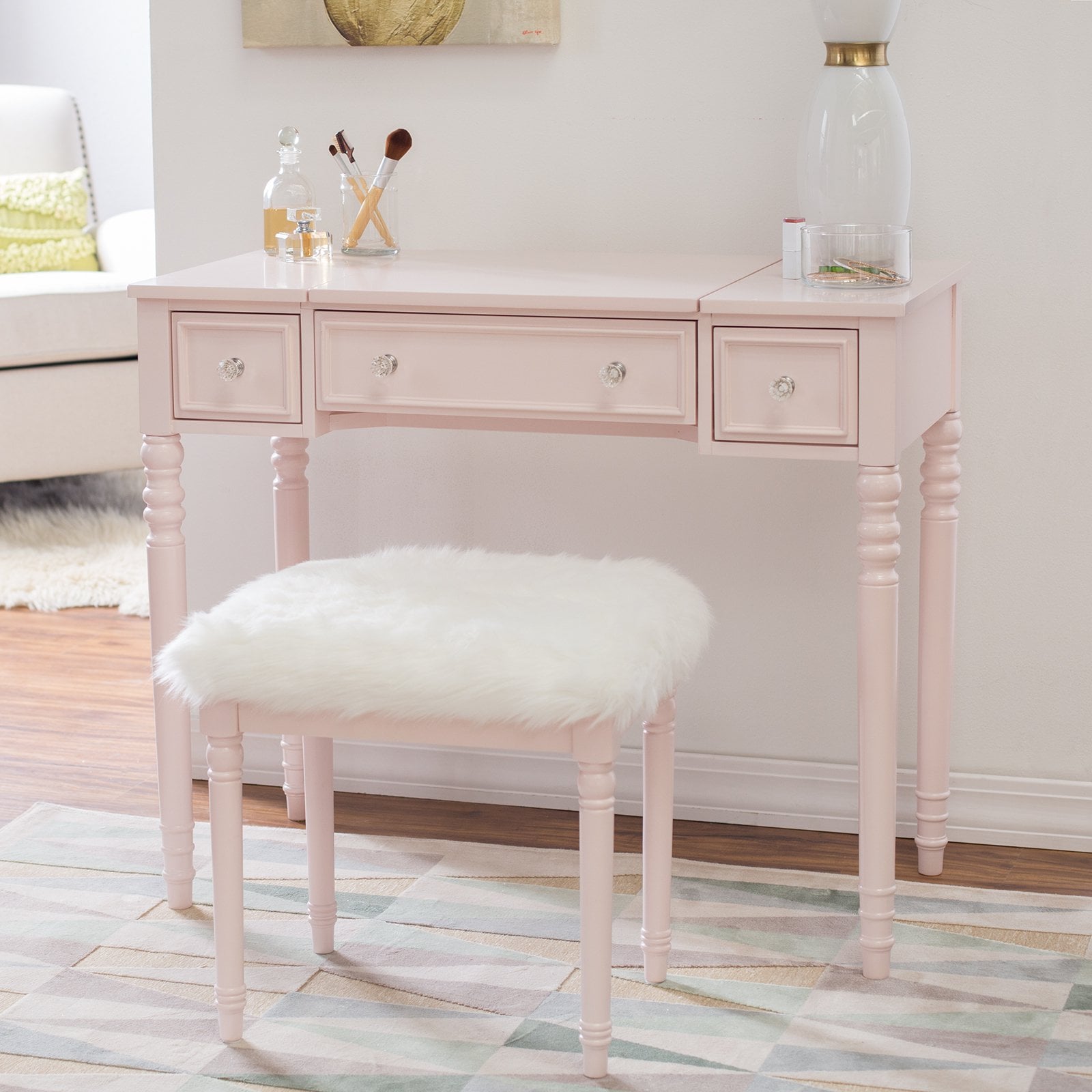 Any beauty-obsessed girl knows that having the perfect vanity is the ultimate dream. In a recent effort to stay more organized, I treated myself to this Linon Biltmore Vanity Set ($140), and it's perfect! Not only does it look pretty, but it's so convenient.
Since I have roommates, I prefer to keep my makeup and beauty products in my bedroom. Unfortunately, that means they used to be spread everywhere and I was never able to find anything. After getting this vanity, I was instantly more organized. It's larger than I expected and features superspacious drawers that are ideal for makeup brushes — they can even fit dividers. You don't even need to buy a separate mirror! Simply flip open the top for more storage and a picture-perfect mirror.
This vanity's enviable millennial pink shade, fluffy chair, flip-open mirror top, and convenient drawers make it the best purchase I've made in a while.