Fifty Shades of Grey Set Design Details
5 Fascinating Facts Behind Christian Grey's Apartment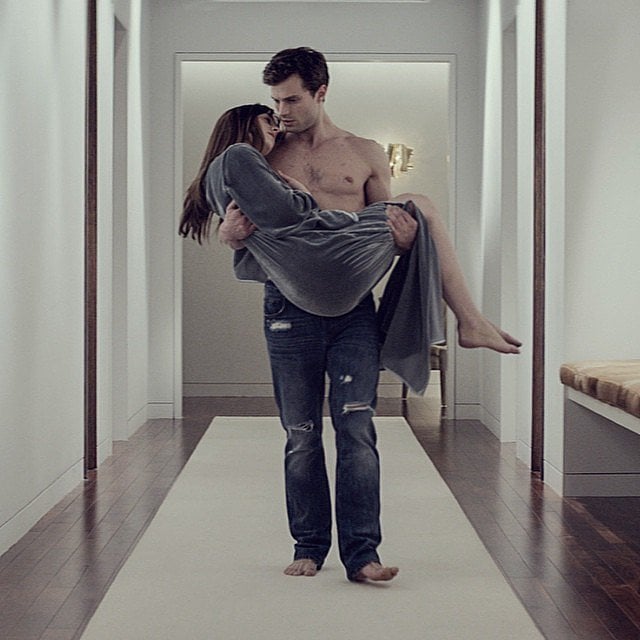 You're well acquainted with the sweeping views of Seattle from Christian Grey's swanky Seattle penthouse. You know the size of the jacuzzi in the master bath and the smell of the wood in the infamous Red Room of Pain (not to mention you can recount all the naughty acts that took place within its walls). You think you know everything about Christian Grey's apartment, but Fifty Shades of Grey set director C. Scott Baker just revealed some tantalizing tidbits about the forthcoming movie to Elle Decor that you won't find in the pages of E L James's book.
Here are the five we didn't see coming.
Christian's swanky Seattle apartment was designed to reflect his ubercontrolling personality; it's modern and impersonal, but, if you look closely, you can still see clues into who Christian is.
All the art in Christian's apartment was picked at great consideration. Director Sam Taylor-Wood felt strongly that only art Christian would actually buy should be displayed.
The Red Room of Pain took the longest to design of any space in the movie. BDSM advisers were even brought on board during filming to ensure that every detail was authentic.
Masculine leather floor tiles and a sensual, vivid red color distinguish the Red Room from the decidedly more subdued sets elsewhere in the film.
As nice as it would be to take up residence in Christian's penthouse, it doesn't exist in real life. All the sets were built on a sound stage.