Full House Creator Purchased the Real-Life House
The Full House House Was Purchased by the Show's Creator and He Has Some Major Plans For It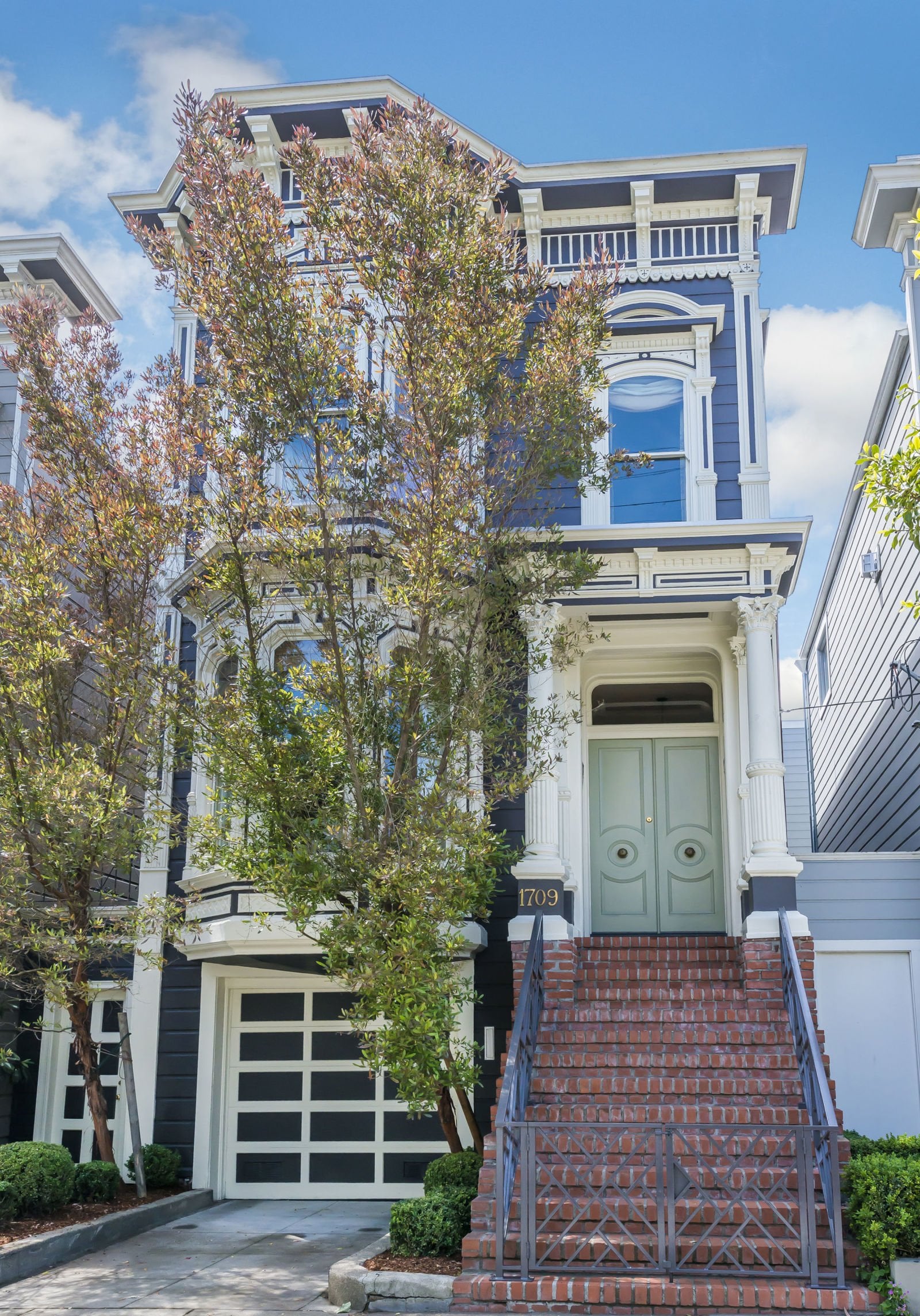 You can't put a price on all of the memories that took place at the real-life Full House house, but for Jeff Franklin, creator of the show, $4 million sounded about right. In May, we reported that the stunning home was for sale, and it was just revealed that Franklin purchased the iconic San Francisco house, as reported by The Hollywood Reporter.
"It's a shame to let it sit empty," he said, explaining his plans to rent out the house and use it for filming. The home, which was built in 1883, is one of the oldest in the Lower Pacific Heights area, and it only makes sense that a Full House legend would buy it. "I'm so sentimental about the house," Franklin said. "It's great to have the house in our Full House family and be able to preserve it for the fans . . . Seriously, I love owning this house."
His first order of business was to paint the door red and bring back that nostalgia from the Tanner family. Franklin also plans to redesign the entire interior of the house to perfectly resemble the sitcom's set and "making it appear as if the Tanner family really lives there." As expected, the construction and redesign will take some time, but Franklin hopes it will be ready on Sept. 22, 2017, which is the 30th anniversary of the show.
"That will be around the time that all of my construction will be done so I hope to bring the cast up to the house and have a big slumber party here so people can drive by and actually see the Tanner family living there for one whole day," he said. "That would be pretty fun."
It's so amazing how this beautiful story came full circle! Check out all the photos of the Full House house from the original listing.