Haylie Duff's Holiday Entertaining Tips
The Secret to Being a Natural Holiday Hostess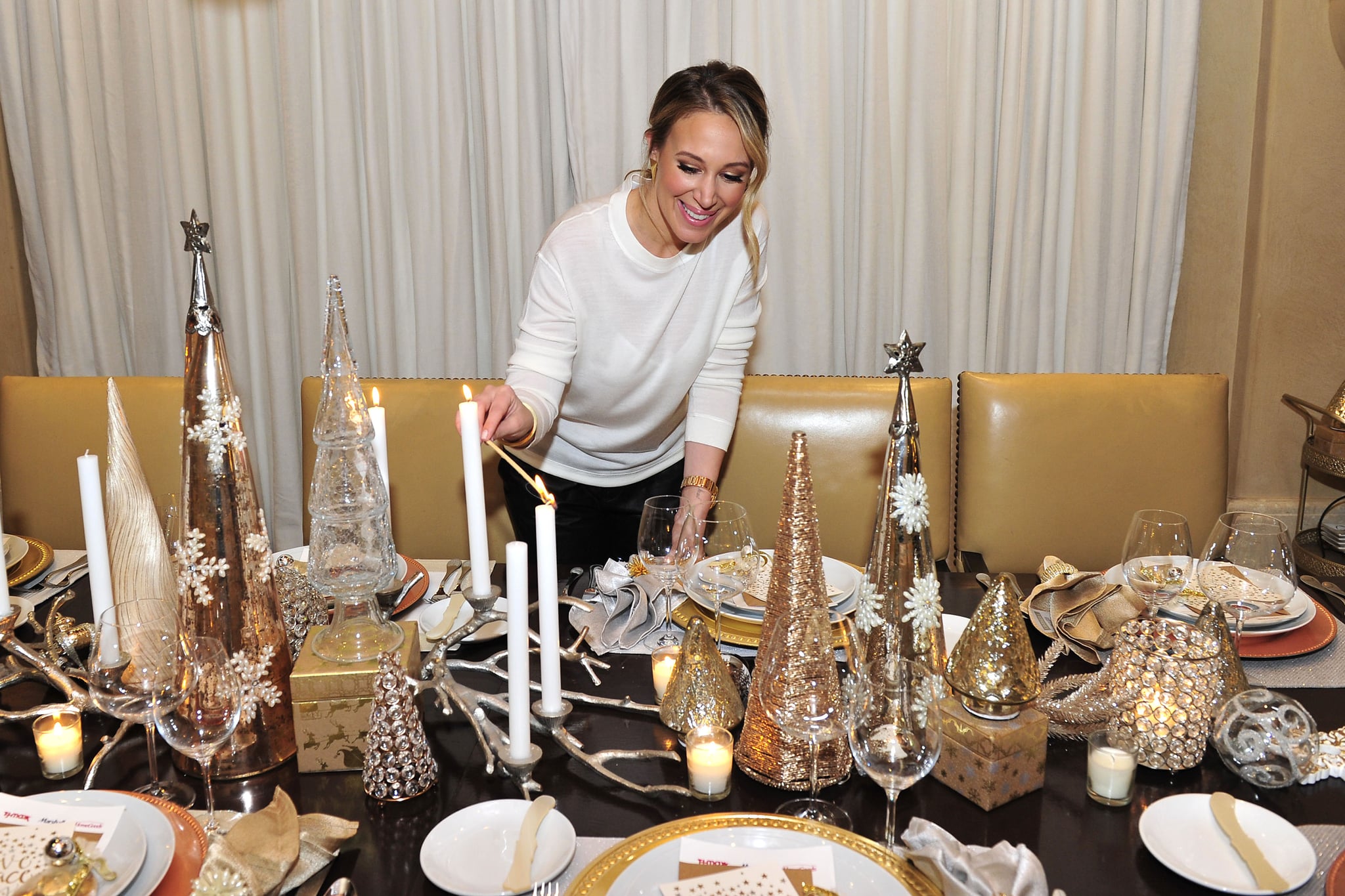 Haylie Duff has had a pretty diverse career. She's an actress and Cooking Channel star, and she's even made a vocal appearance on the soundtrack for the movie A Cinderella Story with her sister, Hilary. But our favorite work of Haylie's has to be her wildly popular blog, The Real Girl's Kitchen, which serves up daily lifestyle inspiration, from recipes to home improvement tips.
So when we sat down with Haylie to discuss her partnership with T.J.Maxx, Marshalls, and HomeGoods and their Bring Back the Holidays campaign, we had to ask about her hacks for hosting like an expert all season long.
"I'm very into low-pressure and low-maintenance entertaining," she told us, further proving she truly is just one of us.
"I think the more relaxed you can be, the better the mood. Also, when I say low maintenance, I don't mean minimal effort. There's a real balance there; I think you can be barefoot and in your favorite pair of jeans with a ponytail and still throw an amazing dinner party. You can make it easy on yourself by using your everyday white dishes that you use all the time and then finding great accent pieces without putting the pressure on yourself to do an entire tablescape."
As for multitasking, it's all about giving your guests exactly what they need so that you can finish up in the kitchen.
"I get myself really organized before I start cooking, so once I start, I don't have to think about pulling out platters or cleaning out glasses that haven't been used in maybe a year. You can set up something that looks really great that is everything that they need. A bottle of wine, glasses, a pretty opener, maybe a decanter, and an appetizer with plates, napkins, and everything they need so you can push them into one direction while you finish making the meal."
Image Source: Michael Simon