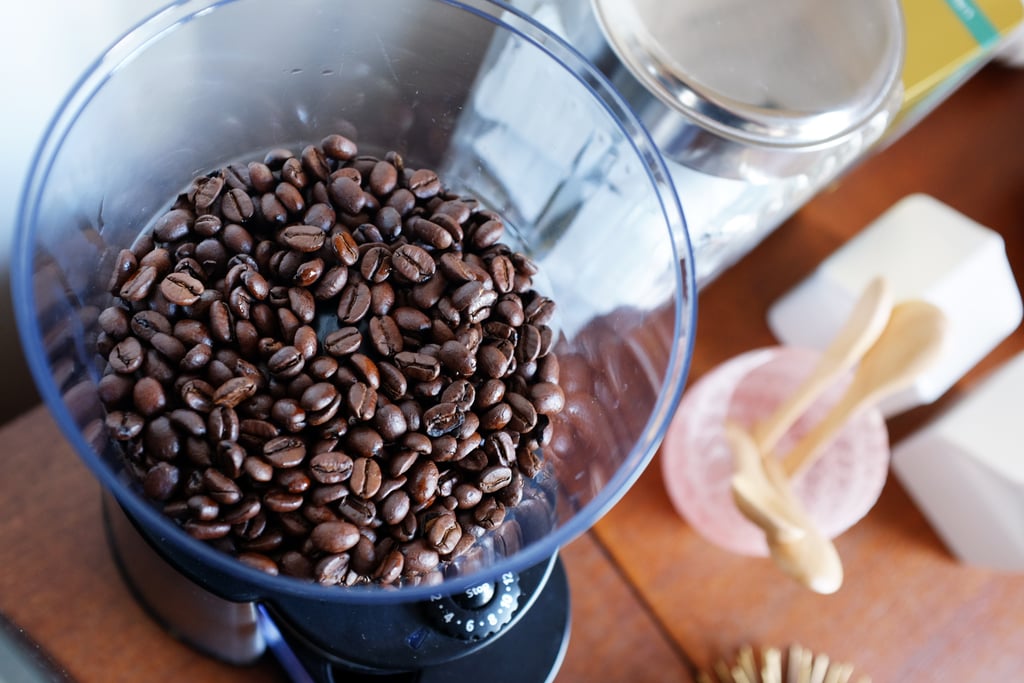 Source: Nino Ellington
For some, coffee is a way of life. That's why we partnered with Starbucks on this post to help you upgrade your at-home coffee experience.
It would be an understatement to say that my husband and I love coffee — we go out of our way to brew the perfect cup on lazy Saturdays and are always looking for new roasts to try at home. You might even call us a couple of coffee snobs, with all the tools and trinkets we have stocked in our coffee cart. While we still like to duck into our nearby coffee shop for a perfectly poured cup, our at-home bar is where our hearts are. Want to get in on the coffee craft yourself? Check out a few items we'd recommend you stock in your own home coffee cart.
A Place to Set Up
I'm a firm believer that the coffee bar is the new bar cart, so pick a location and a cart that make you happy, and then style them up to make a statement. We have our coffee bar set up in our dining room, which just feels so luxurious — we can wander in with our iPads in the morning for a day-starting drip, and it makes our guests feel like they're in a restaurant when we brew espresso after dinner parties.
Basic Accoutrements
Good coffee doesn't need a lot of add-ins, so stick with the basics: sugar and cream — or if you want an additional layer of flavor, try coconut or almond milk. Keep some sugar spoons handy, as well as some teacups or serving plates for those days you pair your brew with pastries or coffee cake.
Cute Mugs
There's nothing more satisfying than sipping your coffee out of an adorable mug you made yourself. Grab some Sharpies and a plain white ceramic mug, and get creative!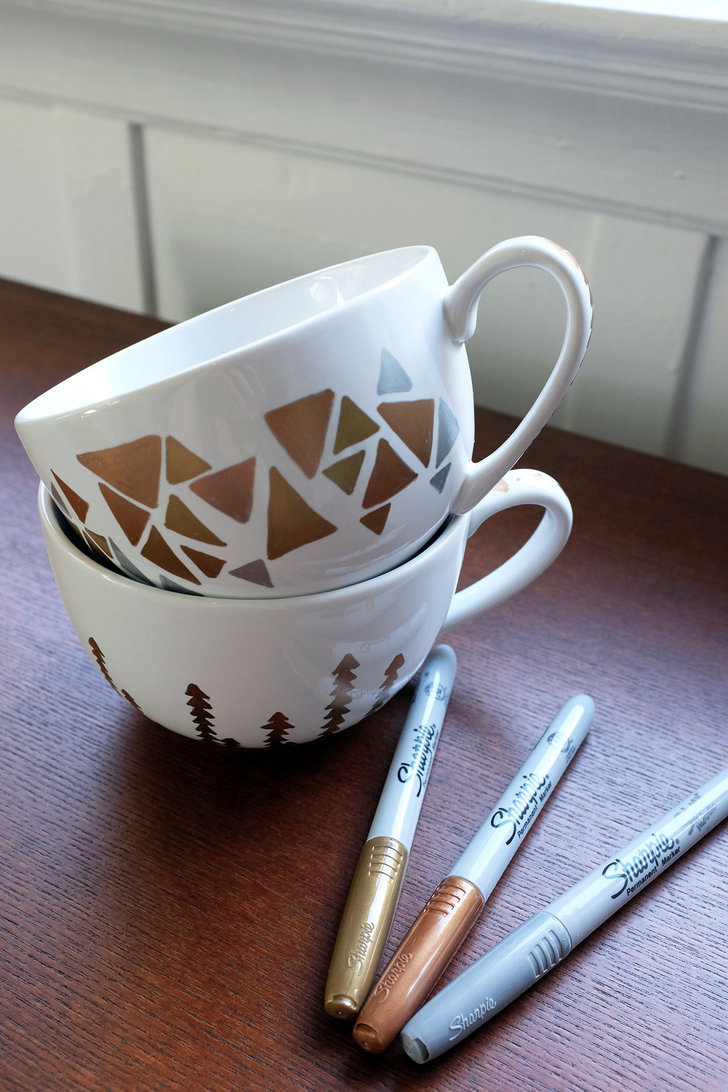 Source: Kristy Ellington
Brewing Tools of the Trade
I've got several brewing tools in my arsenal, and while you don't need to invest a ton of money in a coffee bar, there are a few to get familiar with:
Electric kettle — No need to run back and forth from your kitchen when you have an electric kettle!
Dripper — You can do those fancy pour-overs yourself at home and save a ton of cash in the process!
French press — For the days you have a few extra minutes and want a strong brew.
Percolator — The old-school method of brewing coffee is making a comeback, thanks to hipsters and craft-coffee enthusiasts.
Coffeepot or Keurig brewer — Because sometimes you just need to let the machines do the work for you.
Whole Beans
There's nothing like a freshly brewed cup of coffee — everything from the art of grinding to the smell of the roast to the actual brewing process makes coffee so much more sensual. Try lots of different roasts to find your favorite. You can even grab a bag from your grocery store, since they are usually the same beans you'll find in coffee shops. The key is to keep your beans in an airtight container until you're ready to grind. The grind will depend on your brewing method, and the best option to accommodate all grind variations is a burr grinder.
For espresso machines: fine grind; should feel like powdered sugar.
For drip-coffee machines and pour-overs: medium grind; should feel like granulated sugar.
For flat-bottom filters: the grind should be a little coarser and feel like medium cornmeal.
For french presses: course grind; should feel like kosher salt.
Convenient Options
I only wish every morning could be spent artfully brewing and leisurely sipping my coffee while I browse Pinterest. But for those (frequent) mornings I'm pressed for time, my Keurig brewer gets a workout. I'm a fan of Starbucks's French Roast K-Cups for all occasions.


More From Starbucks
Click here to see how easily you can experience the same great Starbucks coffee right at home!