How to Buy Fine Art Online
An Insider Spills the 6 Secrets of Scoring Great Art Deals Online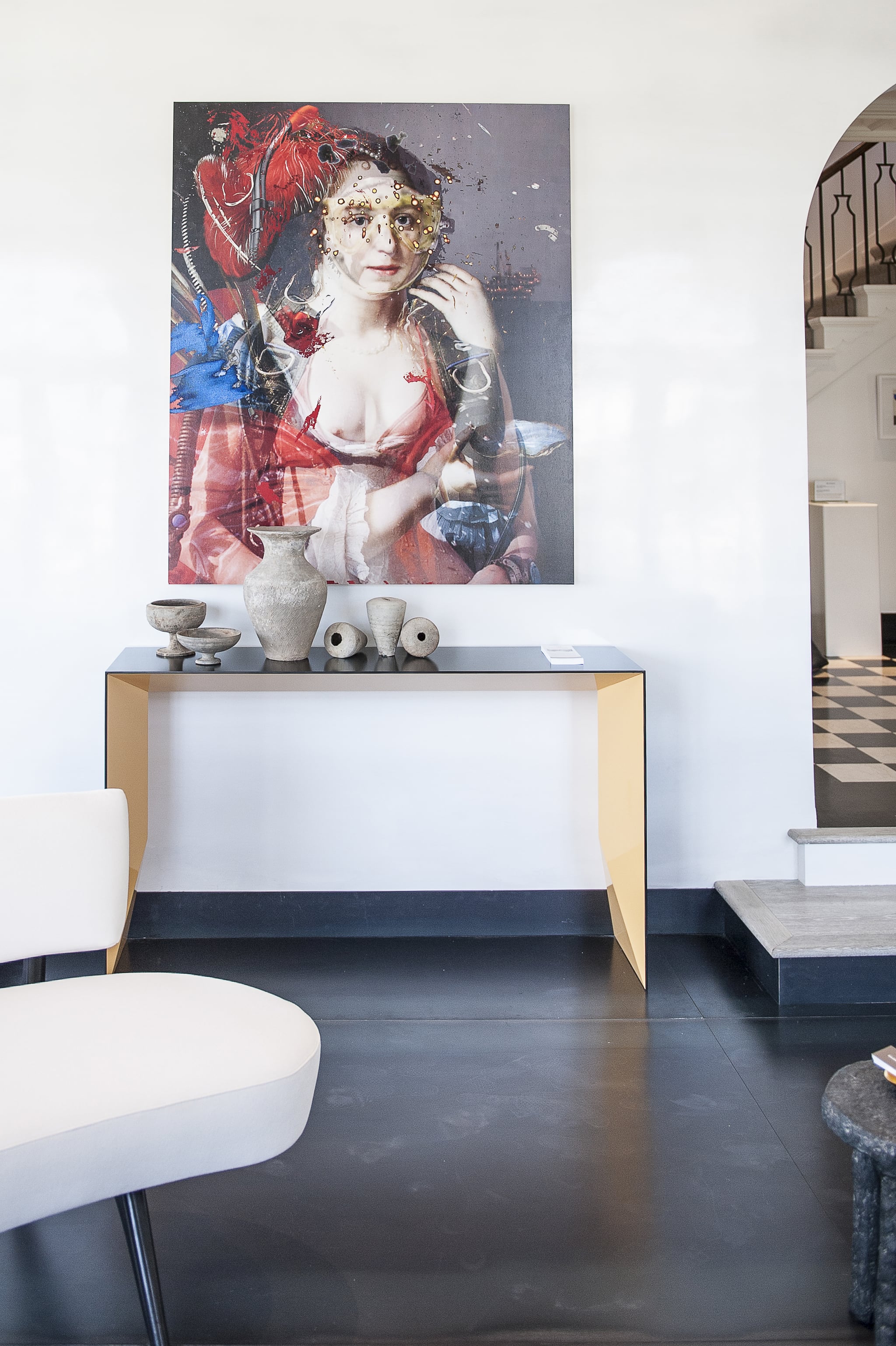 If you're interested in exchanging your hard-earned money for work of art that hangs from your wall, the internet is a great place to start browsing for your masterpiece. With so many online art galleries popping up, it's never been easier to access high-quality original art from all over the globe to start your collection. But be warned: just because you can discover pieces more easily doesn't mean you can skip doing your due diligence. It's still up to you to be a smart buyer.
To learn how, we spoke to Rob Weisberg, CEO of Invaluable, a top online marketplace for fine art, antiques, and collectibles from the world's most prestigious auction houses, galleries, and dealers. As an expert in the field, Rob gave us some priceless tips on the basics of online art shopping you need to know to set your yourself and your budding gallery up for success.
Quality and Condition
Don't be shy when it comes to asking for information on a piece you're interested in. From the state of the canvas to the condition of the medium, read the description carefully. If anything is missing or unclear, reach out to the seller. A reputable dealer should be able and willing to provide answers. "Ask the auction house or gallery for a condition report, and make sure there is a certificate of authenticity," advises Rob, who says it's critical do your research before buying or bidding. He recommends using Invaluable's database to find critical background info, such as when the piece last sold and what it sold for.
Artist
When investing in a pricier piece you hope will appreciate in value, it's important to understand who the artist is and what his credentials are, like research topics such as where he lives, what positions he's held, galleries he's exhibited at, publications he's been featured in, and honors he's received. These can be indicators of past success and future potential.
For more contemporary artists, you can check out their social media profiles on everything from Artsy to Instagram to get an idea of how popular they are and, depending on how far back their accounts go, whether they're the trend of the moment or have been around a while.

Seller
Whether you're buying directly from an artist or shopping through a gallery, know your seller. A reputable seller will not only have positive reviews and feedback, but will also be willing to procure proper documentation for a piece. You should insist on a certificate of authenticity, and be sure to store it safely with your invoice. If you go to sell or insure your piece down the road, having proof of provenance could save you a huge headache.

Asking Price
It's important to understand how art is priced, so as to know if what is being asked is reasonable. It's also wise to set a budget, but leave room to spend a little more since pieces can range wildly in price. The artist, provenance, condition, amount of time a piece took to create, and its medium, or the materials the piece was created with, all heavily influence the asking price; for example, Rob notes, "It's important make sure you understand the medium that you're purchasing. Is it an original painting? Is it a print?" A print should cost significantly less than an original painting, and knowing this is a big part of understanding pricing — and avoiding being ripped off.

Patience
Don't rush into buying a piece out of fear of missing a good deal. Wait until you find something you're truly passionate about and feel good about buying. "If you like a particular artist or style of art, sign up for artist and keyword alerts with Invaluable," says Rob. "You'll get automatically notified when an item you might be interested in becomes available, either at an auction or through one of our partner galleries."
Love
Even if you do all of the above, at the end of the day, you haven't gotten a good deal unless you've purchased something you truly love. "I always recommend that you buy what you love. While art can be a great investment, you should ultimately buy something that you'll enjoy displaying and looking at every day," says Rob.
Image Source: POPSUGAR Photography / Julia Sperling