How to Hire a Contractor
An Insider Reveals the 5 Must-Dos For Hiring a Contractor You Love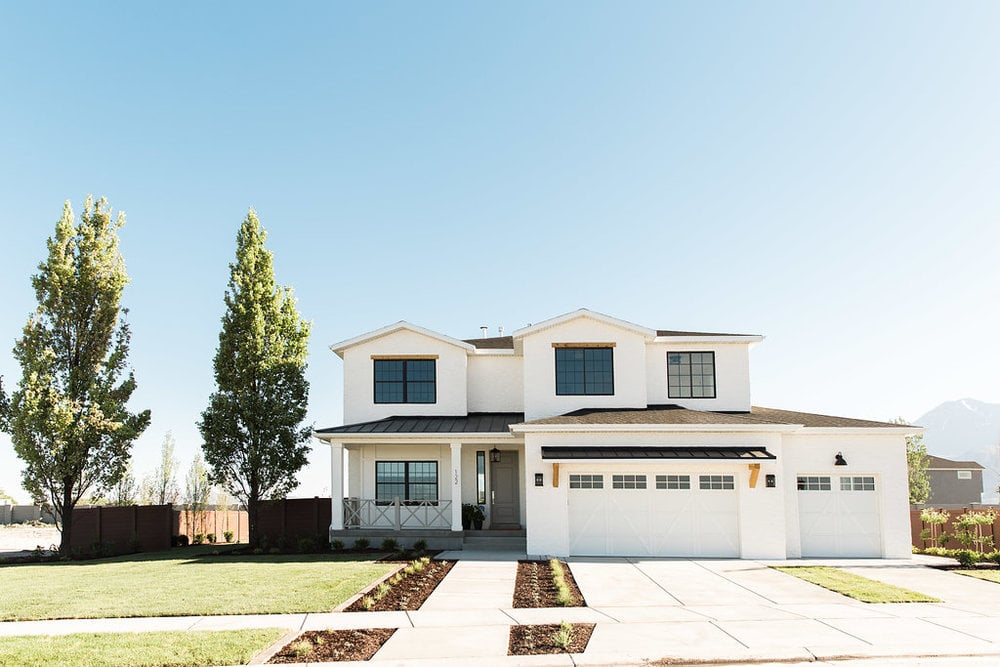 After plenty of planning, saving, and daydreaming, the time is here at last! You are finally ready to embark on your highly anticipated new home project. Whether you are aiming to add a screened-in porch to your backyard, upgrade your out-of-date kitchen, or do a complete home makeover from top to bottom, chances are you will need the help and guidance of some highly skilled professionals to get the job done. But if you have no prior experience in the field of home renovation, it can be extremely daunting knowing just where to start. To take the guesswork out of any potential restoration woes, we reached out to Caleb Fieser, owner and proprietor of French Broad Builders in Asheville, NC, for his professional tips and advice when it comes to hiring out for home service jobs. Read on as we break down his five not-to-miss recommendations so you can be fully prepared before you break ground.
1. Get Lots of Estimates
Right from the start, Caleb recommends collecting several estimates long before making any commitments. He advises that "a referred contractor is great, but on any [project] you should always get three different proposals and try to get them apples to apples." What he means by "apples to apples," he explains, is to verify each individual contractor or builder is pricing out the same exact materials for each estimate so there won't be any major gaps or discrepancies. For example, if you are getting a new HVAC system installed, be sure each potential company prices out the same identical model for you. This will help to eliminate any overquoting in this initial phase. Caleb also notes that home estimating websites "can be used as a benchmark" in this early stage, but he warns against solely relying on this sort of general info as it is not always accurate.
2. Know What Questions to Ask
After you have received your initial estimates, it's time to get inquisitive. Asking questions and communicating at this stage are key so you can be sure you are heading down the right road. And while you may have an endless list of queries, Caleb strongly recommends that you don't forget to ask the following imperatives. First, you always want to check to see if the company has insurance as well as references from previous jobs that you can contact. Second, check to see if it provides itemized billing, which is a detailed list of every single cost instead of one vague lump sum. Caleb greatly prefers this method of billing so you, as the customer, can know "exactly what you are getting" every step of the way.
Aside from these three must-asks, it also doesn't hurt to know how many other active jobs the company has on its plate. A contractor or builder with no other current jobs can be a red flag as well as one that has way too many to manage at once. And lastly, knowing whether or not you can expect a set crew and project manager throughout the duration of the project is also preferred to "ensure things don't get muddled along the way."
3. Be Sure Your Contract Includes These Necessities
Once you are handed a contract, there are a few necessities that you should always be on the lookout for prior to signing on the dotted line. First, Caleb says that there "needs to be benchmarks set in place, so for example, demolition by X date, framing by this date," etc. This not only helps to clearly communicate the project schedule, but it also can be used as a performance-based method of payment as the project progresses. Caleb additionally notes that there should "definitely be a penalty" outlined if the project goes over the proposed end date.
Caleb also counsels to pay attention to any listed end-of-job costs, such as cleaning and dumpster fees. He shares that these fees are necessary to achieve a finished project, so "if these aren't included [in the contract], it is generally a big red flag." The last thing you want after a large home project is to be stuck with a big mess!
Lastly, when it comes to a payment agreement, Caleb advises that "payment varies depending on the scope of work and the monetary value of the job," but generally you can expect to pay around 25 to 33 percent upfront. He continues that the agreed-upon down payment "should be enough to get them started material-wise, [but if] they need money upfront to pay their team, that is another red flag." So, as a great rule of thumb for contracts, "know what you want going in, and get it all in writing."
4. Know the Signs of a Potential Scammer
These days, it can be more difficult to sort out the honest companies from those that are attempting to scam you. Besides red flags regarding down payments and availability, there are a few others that Caleb suggests being weary of to avoid any potential rip-off. Most importantly, he shares that "if you are doing a walk-through with [a contractor or builder] and they don't have any questions but instead just say 'yep, great, good . . .', then that is generally no good. There should be some sort of discussion and back-and-forth." Another small clue, Caleb shares, is to check out the vehicle that your builder or contractor is driving. "A truck that doesn't look like a work truck generally means they aren't doing the actual work and they are acting as more of a salesman."
5. Go With Your Gut
As with anything else in life, Caleb advocates going with your gut feeling when it comes to hiring home professionals. If you experience any negative inkling from a particular company, it is best to just move along and search for a better fit. Caleb reminds us that "as much as you can get in writing, the better. I tell clients all of the time: if you think something isn't right, and you aren't the professional, there is probably something wrong with it!" So, take the time to really find a team that you not only trust and respect but also provides open communication and plenty of positive vibes.