How to Modernize a Staircase With Paint
A Traditional Entryway Is Completely Modernized With Just 2 Easy Changes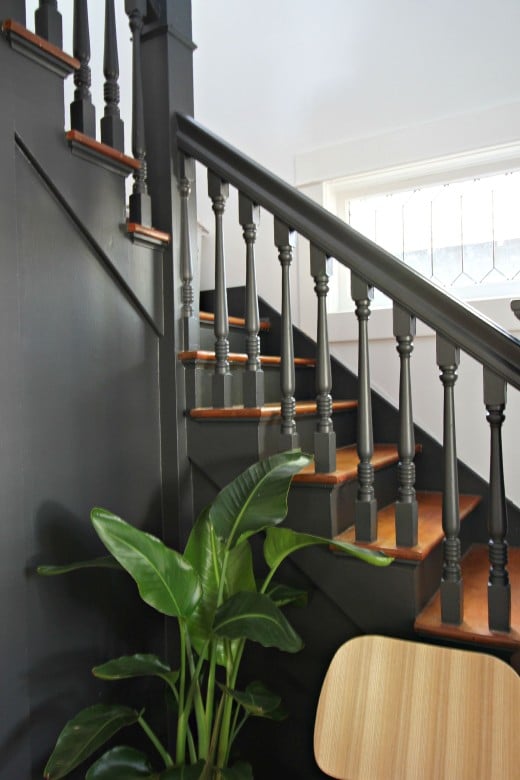 It's easy to fall for the charm of an old home, even if you're quite modern yourself. In fact, we think some of the best design comes from the intersection of different styles. Blogger and interior stylist Kirsten Grove agrees, so when her "cool, trendy, and modern" cousins purchased a beautiful 1910 home, she helped them update the entryway by making two simple changes, neither of which infringed on the home's period integrity.
First, she used paint to transform the space, covering up the existing green walls — which were attractive but too traditional for the new homeowners — with a clean white. To contrast the white, she covered the winding staircase in a striking dark gray.
Second, she swapped out the romantic crystal chandelier for a modern, brass, and black pendant. Et voilà! The space went from tired to on-trend and became the perfect representation of its owners without an expensive overhaul. Get the full update story — including paint colors — on Kirsten's blog, Simply Grove.