How to Shop For Furniture on Craigslist
The 10 Commandments of Buying Furniture on Craigslist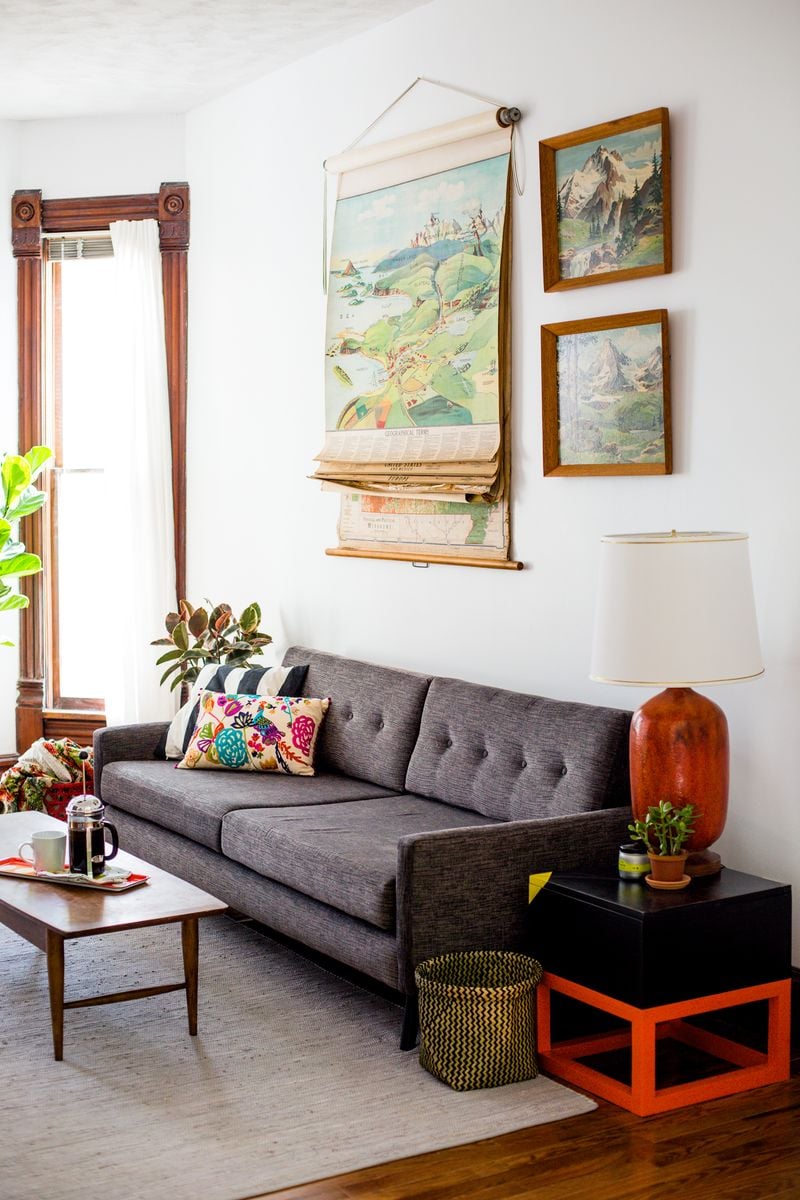 When it comes to finding gently used furniture at a great price, there's no better resource than Craigslist. It serves up a vast selection of geographically desirable goods you can search through from the comfort of your computer. All you need to find the perfect piece is a good eye, lots of patience, and a bit of insider know-how. In the end, your extra work pays off not only in money saved, but also in the satisfaction of a room thoughtfully made.
Before you log on, read our 10 Craigslist commandments below.
Thou Shalt View Gallery Images

Love at first sight happens in used-furniture shopping just as in romance. Don't waste your time clicking through post after post when you can quickly eliminate all the unattractive oak tables from your coffee table search with a quick glance through the listings in gallery mode. It's the difference between a quick speed-dating lunch and a lengthy blind-date dinner.

Thou Shalt Search Specifically

Kelly from View Along the Way has an easy trick for refining your search when you know exactly what it is you want. If it's a Hollywood Regency dresser you're after, for example, put quotes around the search term ("Hollywood Regency dresser"), so you're only seeing search results that contain those three words together. Otherwise, your results could end up including every single post that contains any of your search words. Talk about overwhelming!

Thou Shalt Search Broadly

If a specific search isn't fruitful, take a step back. Enter search terms as someone who doesn't know what they have would enter them. Sometimes you have to "dumb down your searches," HGTV host Emily Henderson says on her blog, Style by Emily Henderson. An "antique chest of drawers" search might unearth a midcentury Paul McCobb dresser. Unfortunately, the only way to know if a fabulous designer find is out there is to search, search, and search some more through the sea of junk that comes up with the same terms.

Thou Shalt Look Where the Deals Are

When looking for the hidden gems amid all the garbage on Craigslist, you have to think outside the box and start looking creatively. A dealer is less likely to give you a great deal than an owner, so only search among owners. An old farm table might have been listed under the antiques category rather than furniture, so explore other relevant categorizations. The perfect Jonathan Adler rug you've been lusting after might be just outside your predefined geographical range, so search for it in all the Craigslist posts within a drivable area.

Thou Shalt Be Patient

As Vanessa Brunner of Houzz warns, "You're going to have to kiss a lot of frogs to find your prince. Be persistent and don't give up." This might mean searching multiple times a day — in bigger cities, postings are refreshed constantly, so a few hours can make a big difference — and sticking with it until the furniture piece of your dreams pops up.

Thou Shalt Set Search Alerts

When there isn't time to search religiously, do as Gwen from The Makerista does and take advantage of Craigslist's sale alert feature. "The sale alert button is your new best friend if you are wanting to find something specific," she says. You'll have to set up a Craigslist account when you get started to manage your alerts, but after that you'll start receiving email alerts directly to your inbox when matching items appear on the site.

Thou Shalt Be Ready and Willing to Act

When you finally find that special something you've been searching for, you have to act fast to convince the seller you're the best buyer before someone else scoops the piece out from under your virtual nose. A good place to start is by offering to pay in cash and pick up that day. On Oh Happy Day, blogger Jordan Ferney advises that sellers are looking to get rid of items as quickly and efficiently as possible, so you'll have more luck getting the seller to pick you if you can make him or her confident that you're a fast-acting, reliable, and serious buyer.

Thou Shalt Negotiate

There's no harm in simply asking a seller if he or she will take a lower price. Craigslist is a haggle-friendly platform, and the worst a seller can say is "no." In this case, Sherry and John of Young House Love suggest that you can make a stronger case by referencing Craigslist postings of similar items listed at lower prices or by comparing the used asking price to the original retail price.

Thou Shalt Beware of Red Flags

Lifehacker writer Melanie Pinola cautions shoppers to keep a look out for red flags, such as an abundance of typos, commercial product images only (you want to see the actual item for sale in their home), an ad that's posted in multiple cities, or deals that seem too good to be true. All of these could signal a scam.

Thou Shalt Buy Safely

Don't put yourself in a vulnerable situation when it comes to making the product exchange. Bring a friend and meet in a public place, such as a police station parking lot. "Do not go into anyone's home that you do not know. Ask that they set the furniture in the garage for you to view," advises Suzanne from Suburban Spunk.