Pottery Barn Friends Collection
Pottery Barn Is Releasing a Friends-Themed Collection, and Phoebe Would Definitely Approve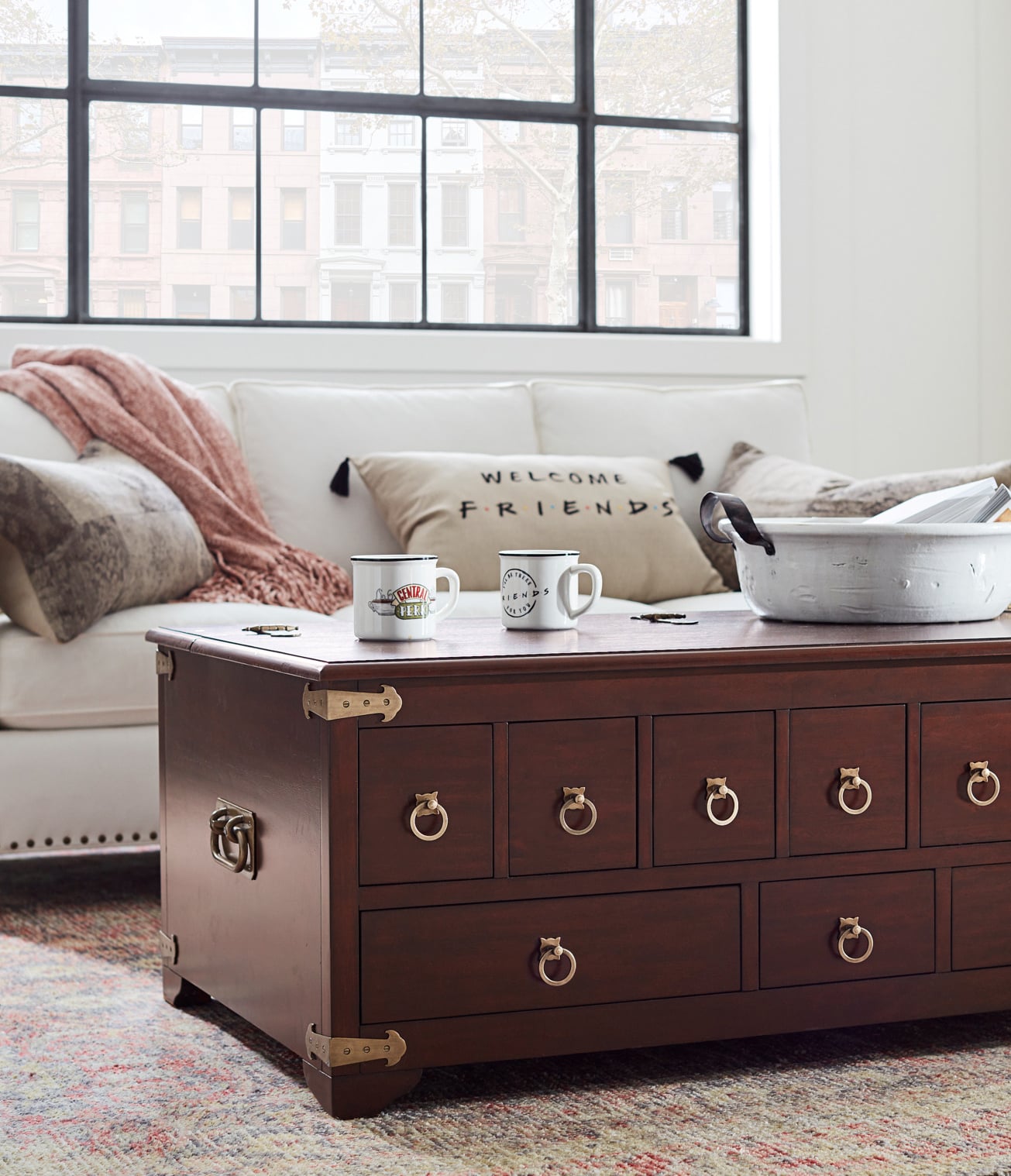 Source: Pottery Barn
Pottery Barn is fueling our Friends obsession, and we're not complaining. The retailer is officially launching a collection inspired by the beloved sitcom, and it's launching in late July! You'll be able to rewatch season six's "The One With the Apothecary Table" for the millionth time while resting your feet on your own apothecary table, which Phoebe would definitely approve of. Pottery Barn confirmed to POPSUGAR that its new collection will include 14 products ranging in price from $13 to $1,099, and the line has everything from decorative accessories to furniture and textiles.
The collection is in celebration of the 25th anniversary of Friends, which premiered on Sept. 22, 1994 — hard to believe! As a tragic reminder, the show is leaving Netflix in 2020, so make sure to have marathons while you can.
Pottery Barn is no stranger to cool collaborations and has released Harry Potter and Lilly Pulitzer collections in the past, so we have no doubt this one will live up to our expectations. Save yourself a trip to the flea market, and stay tuned for photos of the entire Friends-themed collection once it drops later this month.