Source: POPSUGAR Photography / Sarah Lipoff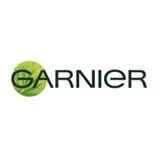 Spring is a season filled with fresh scents, which is why we partnered with Garnier Whole Blends for these floral arrangements inspired by several of the wholesome ingredients in its products.
Adding flowers to your space instantly gives it a fresh lift. There are so many scents and ingredients you can use when putting together floral arrangements, like coconut and vanilla. Incorporate them with blooms for an interesting and unique spin on traditional arrangements. The result is pretty and so inviting.