Tips For Hosting a Party
How to Seem Like a Natural Hostess (Even If You Hate Parties!)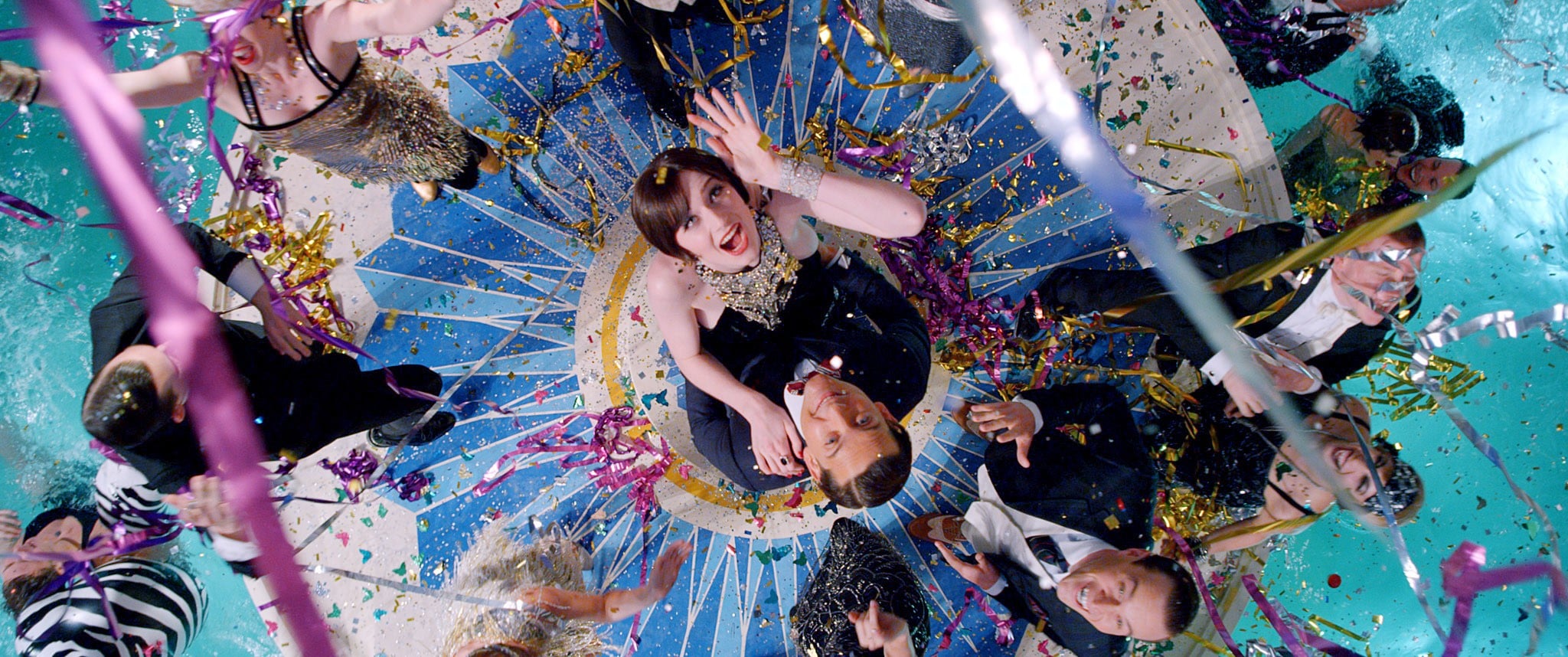 When you imagine party guests ringing your doorbell and streaming into your home, does it fill you with joy or anxiety? If the idea of hosting a bash stresses you out, you're not alone — not all of us can be Martha Stewart. If you're not exactly a natural hostess (read: you hate parties) but are planning a get-together, there are steps you can take to streamline the entire experience and host a stress-free event. If you follow these tips, you'll be throwing Gatsby-level soirees in no time!
Tips For Becoming the Perfect Party Hostess
Send actual invitations, not just Facebook events or text messages. Snail-mail invites prompt recipients to RSVP, so you'll have a better idea of how many guests to expect.
Clean and organize throughout the week leading up to the party . . . this will help you feel more relaxed the day of the bash! Remember, ditching unsightly clutter goes a long way when entertaining.
Prepare a space for pictures — whether it's a small booth with props and a Polaroid camera or just a pretty wall that's ideal for Instagram snaps, fun photos will leave your guests with fond memories of the party!
Hire a babysitter if there will be kids in attendance. The sitter can keep an eye on the little ones in another room while the adult guests relax at the party worry-free thanks to your smart thinking!
Prepare mixed cocktails ahead of time so that nobody gets stuck playing bartender or dealing with sticky spills — call this a "signature drink" if you will, but we'll just call it genius planning.
Have snacks and refreshments easily accessible, even at a dinner party. There's nothing worse for hungry guests than waiting around with a growly stomach.
Stick to tried-and-true recipes to avoid dealing with nasty surprises the day of your bash. Better yet? Have something warm and ready, like a roast on warm in the oven or a delicious slow-cooker dish that's ready to dole out.
Have a drink and enjoy yourself; your attitude sets the mood of the party, and guests will feel uncomfortable if you're stressed. So go, pour yourself one of those premixed drinks, and relax!
Be ready early in case of extrapunctual guests. It's much better to be dressed and prepped half an hour early than for the doorbell to ring while you're getting out of the shower.
Set the temperature to cool — once the guests arrive, it'll warm up quickly! If you don't have air conditioning, be sure to station fans around the house or open windows early in the day.
Prepick a playlist and ensure ad-free service with a service like 8tracks, which only plays one commercial right at the start — the service even has a tag of other users' dinner party playlists that you can select! Nothing kills a vibe quicker than a commercial, especially when there are so many ad-free services that let you enjoy music uninterrupted.
Avoid awkward snafus before they happen by giving your home some objective thought. Love that antique walnut coffee table? Make sure nobody accidentally ruins it with drink rings by arranging coasters on the table before guests arrive. Consider temporarily removing that bright-white sheepskin rug from the living room in case somebody spills a bit of wine.
Provide extra props at any themed or costume party to make sure nobody feels uncomfortable or out of the loop.
Stop asking people if they like your food — you'd know if there was something wrong with the menu, and putting people on the spot is awkward for all involved.
Use your washing machine as an extra refrigerator. Seriously! Eating Well's genius tip for filling a washer with ice and using it to chill wine and beer is a mess-free godsend for anyone with limited kitchen space.
Line your trash cans with extra bags before the party begins, so that nobody has to dig around your cabinets for replacements halfway through the event.
Stock your restroom with extra everything: toilet paper, soap, feminine products, and so on. It'll help guests feel comfortable without having to ask you any awkward questions.
Know how to end a party gracefully if there are stragglers. Lower the music gradually, begin collecting cups and dishes, and brighten the lights if need be. If anybody has had too much to drink and can't leave, call them an Uber — or better yet, offer them the guest room or couch!
Do as many dishes as you can before you pass out after the party — you'll thank yourself in the morning!