POPSUGAR
/ paid content for /
Uncommon James
Uncommon James Kristin Cavallari Interview
Kristin Cavallari Is Launching a Chic and Cozy Home Collection — She's Giving Us All the Details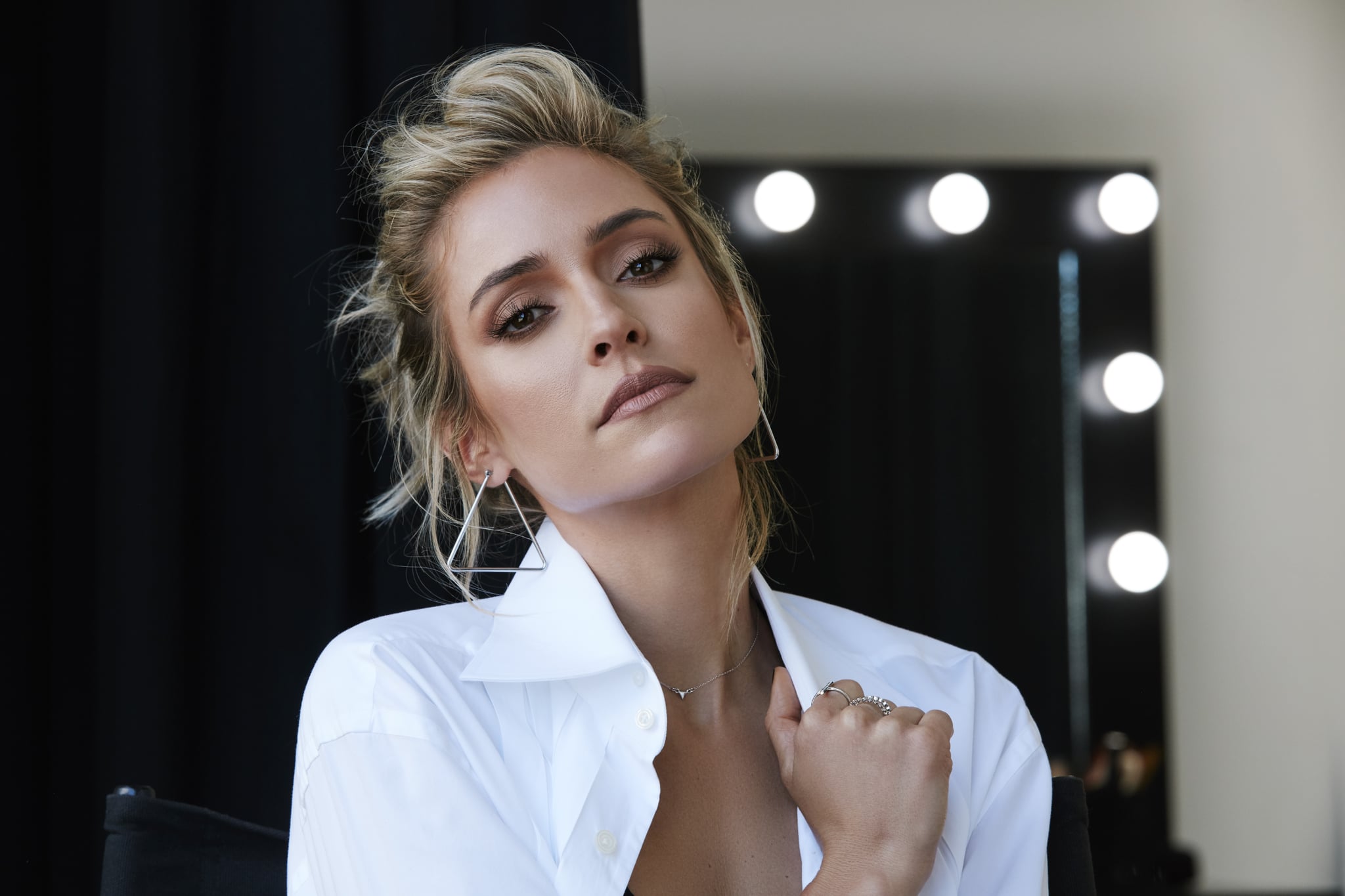 If you're anything like us, you tuned in to Very Cavallari every Sunday this Summer for an inside look at Kristin Cavallari's fascinating life. But let's make one thing clear: "TV personality" is only one of the many hats the star wears. She's a bestselling author, a designer, and the founder of lifestyle brand Uncommon James. She's the definition of "girl boss." That's why we were so excited to feature one of the products from her new home line in this Winter's Must Have box.
Just wait until you get your hands on the cozy throw we're including — it's one of our favorite Uncommon James designs. Kristin gave us all the details on her brand, as well as some great entertaining tips. Read on to get the scoop.
POPSUGAR: Why did you create Uncommon James?
Kristin Cavallari: I love accessories; I think they make or break your outfit. I was in the shoe business for over five years and loved it, but ultimately I worked with a well-established company and found I wasn't able to have complete creative control. I decided to just up and start my own company to give myself that freedom, and it's been the best decision of my life.
PS: What is the name inspired by?
KC: My daughter's middle name is James, and I love it for a girl, even though it's traditionally for a boy, making it uncommon.
PS: When did you realize you wanted your brand to branch out with a home collection?
KC: I was approached about it — I wasn't even looking to do home — but I'm glad I said yes because I've had a ton of fun exploring this whole new world. As a consumer, I'm actually way more into home goods than anything else, so it's been a blast designing items I love and use in my home.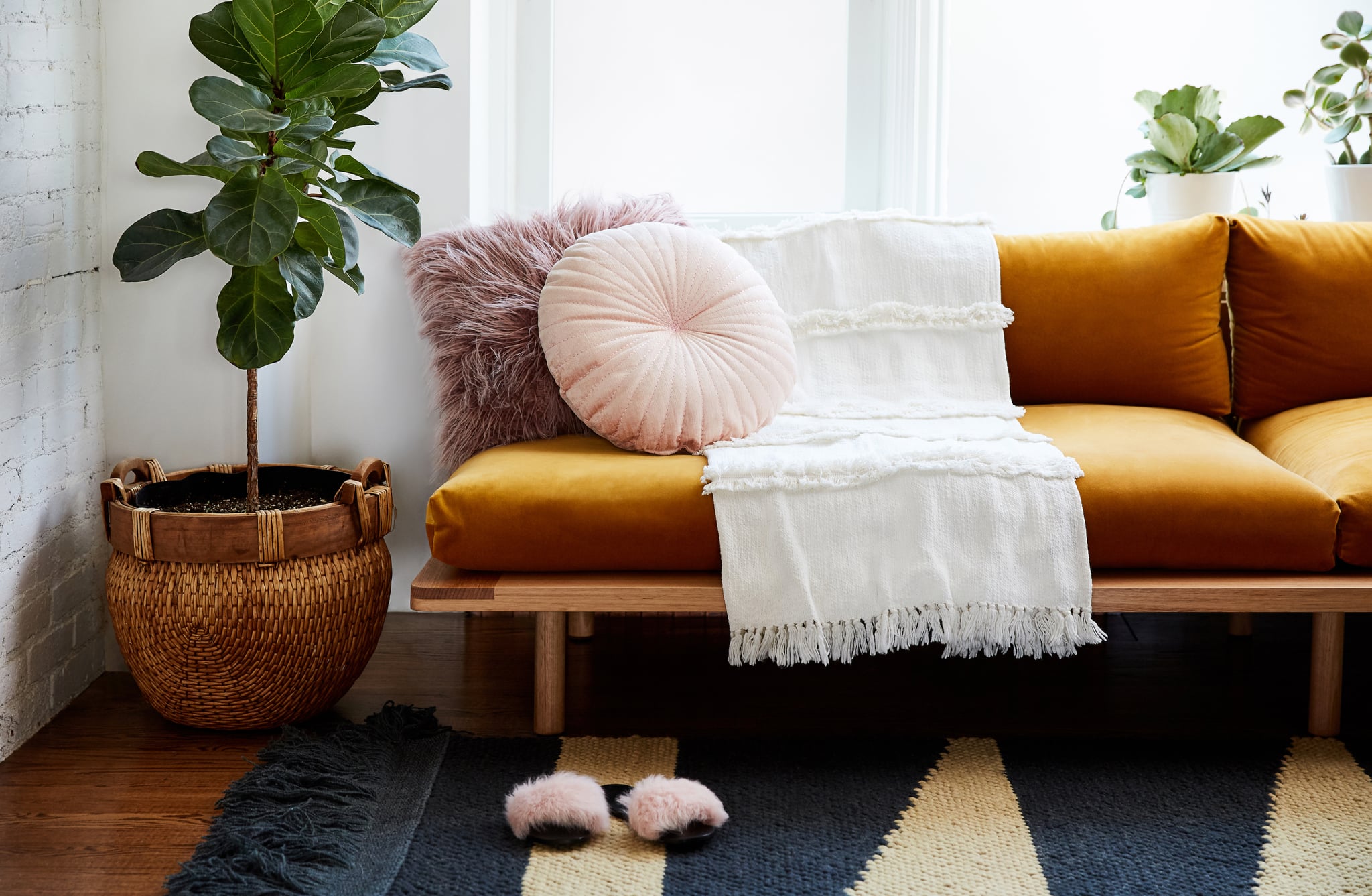 PS: What was the inspiration behind the fringe throw, and how would you style it in your home?
KC: I wanted to do a throw centered around fringe while keeping it minimalistic and chic. Fringe is typically seen as boho, so I wanted to break that mold. I love that it's soft and feminine without being over the top. I have mine on my couch in the living room. It's perfect for cozying up at night.
PS: Name three things you can't live without in your own home.
KC: A cast iron pan, my copper tea kettle, and my Uncommon James Secret Rose candles.
PS: What's your number one tip for entertaining?
KC: Ambiance! It's all about good lighting and candles. Booze and finger foods as well.
PS: What's your ideal way to spend a night in with your friends?
KC: Me in the kitchen, cooking with a glass of wine, while they sit around the island chatting and laughing before we sit down for dinner. Just sitting around the dinner table over good food and wine with my friends is all I need.
PS: What else can customers expect from Uncommon James in the next year?
KC: I'm expanding my home line to be much bigger and offer more decorative yet functional pieces. I also have Little James (baby and kid clothes) coming out in November. I'm very excited for the future of UJ!
Image Source: POPSUGAR Photography