What Are the Fraud Allegations Against Chip Gaines?
The Man Suing Chip Gaines Speaks: "There Was a Sense of Betrayal and Frustration"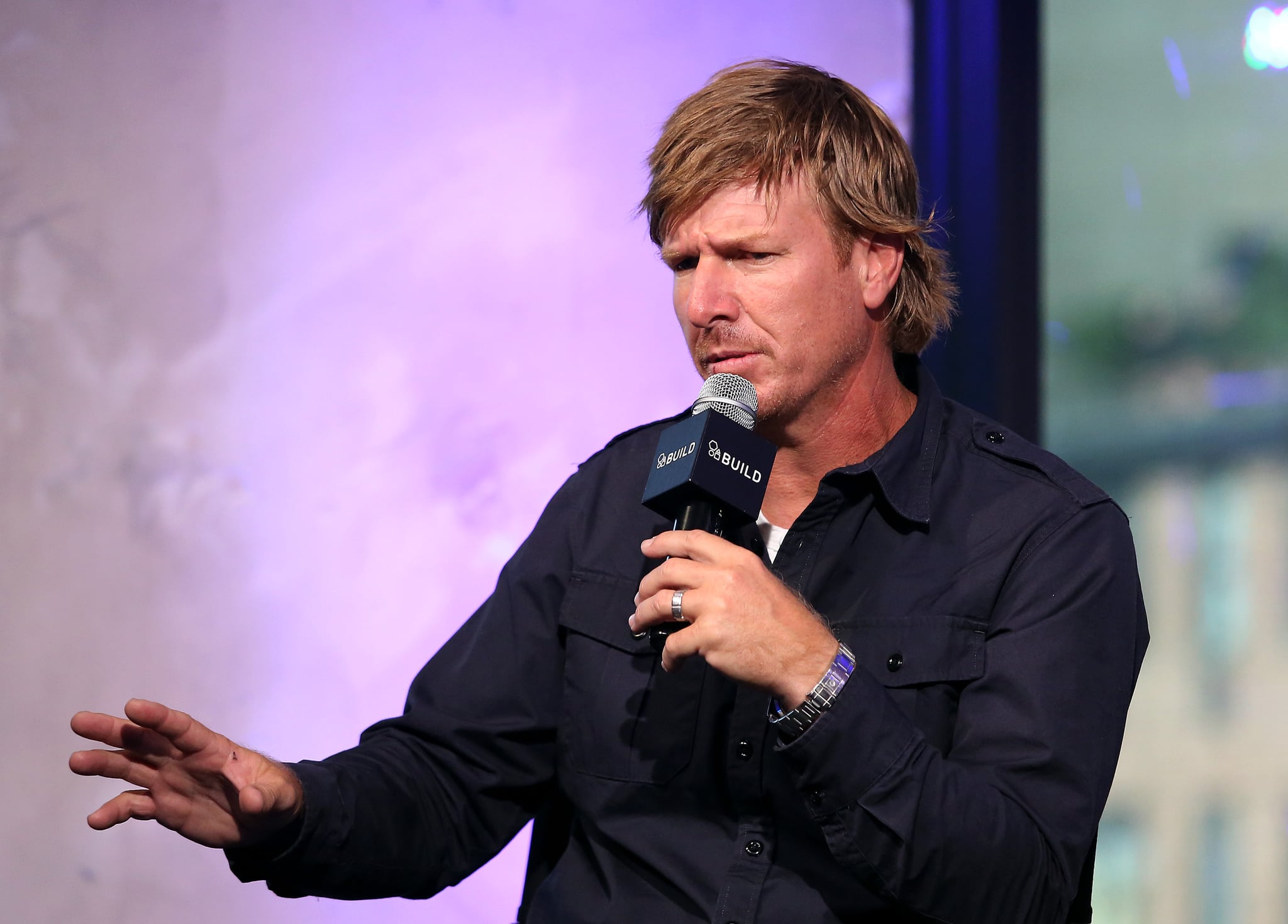 On April 27, two former Magnolia Real Estate partners filed a lawsuit against Chip Gaines for fraud allegations. According to John L. Lewis and Richard L. Clark, the Fixer Upper star bought them out of the company for $2,500 without disclosing that HGTV had just picked up a show that heavily promotes the Magnolia brand — a show that has since gone on to be hugely successful, no less.
The following day, Gaines indirectly addressed the controversy. On Twitter, he wrote, "The light shines in the darkness, and the darkness has not overcome it." Now, one of the men suing Gaines has spoken about the lawsuit in a new interview with People.
Lewis explained that he had been friends with Gaines for over a decade prior to this alleged incident. Lewis said, "There was a sense of betrayal and frustration. Once I had sold him my interest in the company and his show began to flourish, I never heard from him again." Adding, "I knew and understood at that point that he had gotten all he could out of our relationship and was done with it." Gaines responded to this particular claim in another tweet, shown below.
Fyi: Ive had the same cell # 15 yrs.. same email for 20 yrs. No one called or emailed? 4 years later "friends" reach out via lawsuit.. humm

— Chip Gaines (@chipgaines) April 29, 2017
Meanwhile, Lewis is arguing that he and Clark had reached out to Gaines prior to the lawsuit. "We were doing everything we could in an attempt to resolve this matter privately. We waited as long as we could before having to file this lawsuit," he said. Adding, "But as of today, [Gaines] has failed to take responsibility for any of the allegations outlined in our petition."
Gaines's lawyer, Jordan Mayfield, did confirm that Gaines had learned about these allegations in 2016, prior to the lawsuit. On the other hand, Mayfield said the claims are "meritless" and criticized the suspicious timing. Mayfield said, "The fact is that for over three years Chip heard nothing from Mr. Lewis or Mr. Clark about these issues. The first time he did hear from them was in the form of a demand letter from a lawyer threatening a lawsuit."
Ultimately, Lewis seems to be most upset about the loss of the friendship. He told People, "We had been friends for over a decade up until I sold him my interest in the company. I'll hug it out if he's willing to."
Image Source: Getty / Donna Ward