Where Is Good Bones Filmed?
Good Bones: Here's Where Your Favorite HGTV Show Is Filmed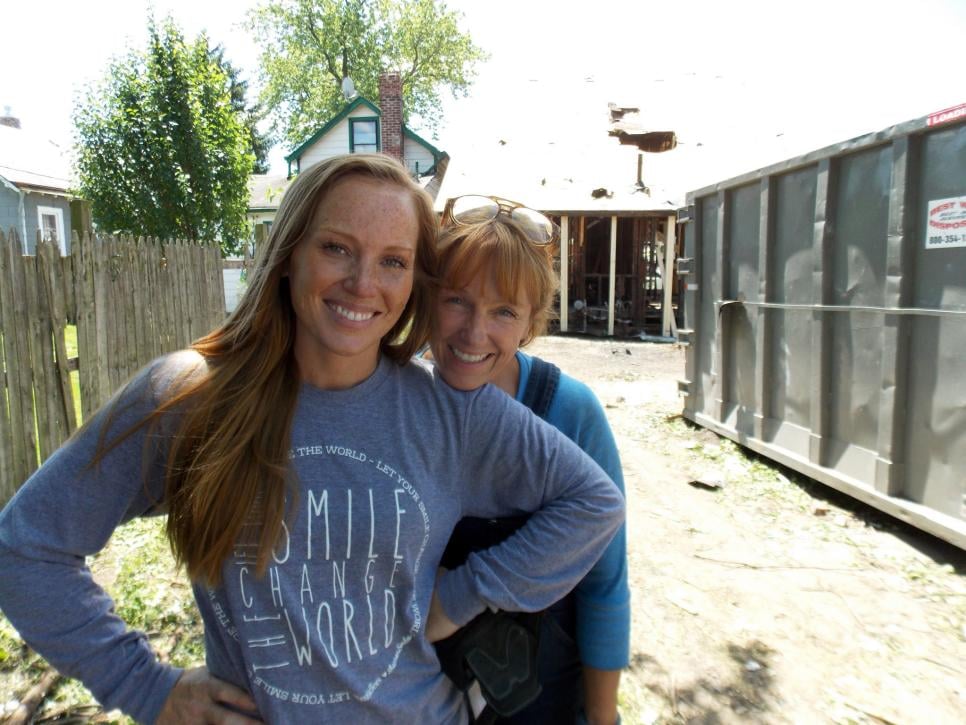 If you're anything like us, you've been hooked on HGTV for as long as you can remember — did you know the home improvement channel is actually over 20 years old? And it just keeps adding bigger and better shows to inspire viewers in their own home and garden quests. Good Bones is one of the most recent additions to the network, having premiered in March 2016.
It features a mother-daughter team of Mina Starsiak, a real-estate agent, and her daughter Karen Laine, who used to be an attorney. But a few years ago they decided to start rehabbing their hometown one dilapidated house at a time. But do you know what their hometown is? It is none other than Indianapolis, IN.
Good Bones is unique because a lot of HGTV shows are set in bigger cities or even another country. The Flip or Flop franchise started in Los Angeles and has now expanded to Atlanta and Las Vegas; Property Brothers and Love It or List It are both Canadian shows, though they have both expanded to a couple of U.S. areas.
But Good Bones is a homegrown show from America's heartland. Its popularity likely helped spawn HGTV's new show Home Town, which follows married couple Ben and Erin Napier as they renovate houses in their hometown of Laurel, MS.
Good Bones, which is currently airing its second season, was recently renewed by HGTV for a 13-episode third season, set to air in 2018.
"Mina and Karen's incredible home renovation skills, as well as their expanding popularity with the HGTV audience, are just two of the many reasons to keep this hit going for another season," said HGTV senior VP John Feld in a statement. "Nothing says success like a good mid-season renewal."