As POPSUGAR editors, we independently select and write about stuff we love and think you'll like too. If you buy a product we have recommended, we may receive affiliate commission, which in turn supports our work.
Regardless of the season, every home can benefit from adding a little cozy comfort. If you're looking to add soft layers and homey touches without spending a fortune, you'll love these cheap solutions! Check out these 11 styling tricks for making your home feel better on a budget — your savings will thank you.
01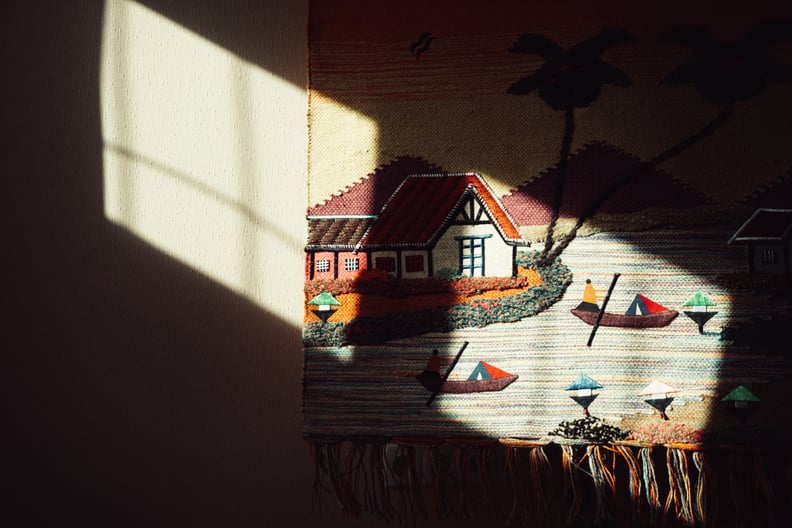 Add a Curtain Wall
Try hanging a tapestry or curtain all the way across a wall. It will add visual interest, and the bulk of material will create a cozy effect. Ikea has endless curtain options starting at as little as $10 per pair, so you can buy plenty of panels to reach across a wall. Etsy, local markets, and Bed Bath & Beyond are just a few of the many places you can find unique tapestries catered to your personal style.
02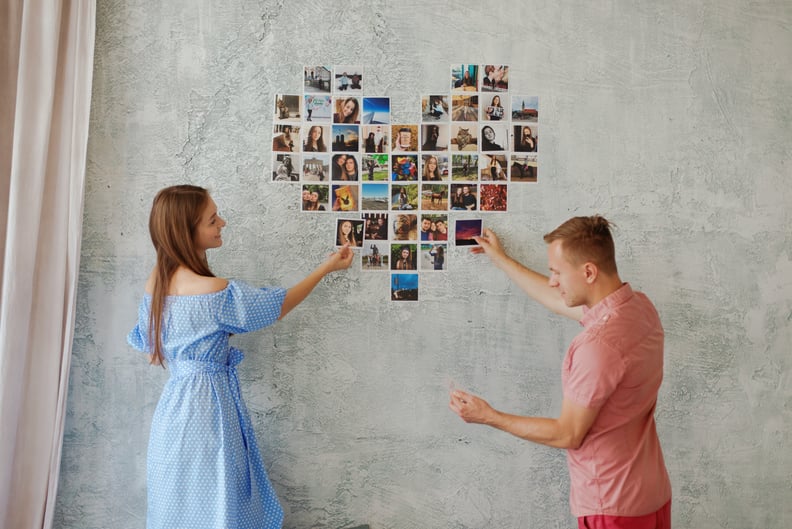 Display Family Photos
There are so many ways to display family photos. Using them as decor will make you feel comforted and at ease.
03
Use Seating in the Bedroom
Adding seating to a bedroom gives it a lounge-like appeal that will tempt you to curl up with a book. Scour thrift stores and flea markets for affordable vintage leather seating that can easily be wiped down and cleaned.
04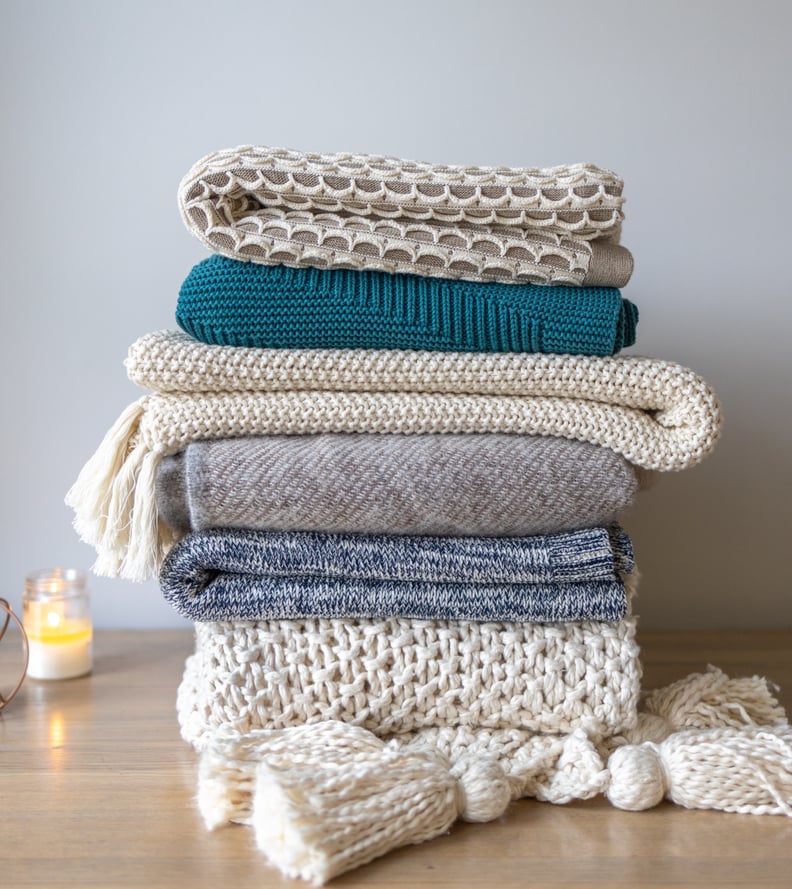 Include a Throw
Accessories are a great way to adjust to seasonal design without fully committing. We love the idea of laying a cuddly throw over a couch or chaise. Try this plaid throw ($28) to instantly up the cozy factor.
05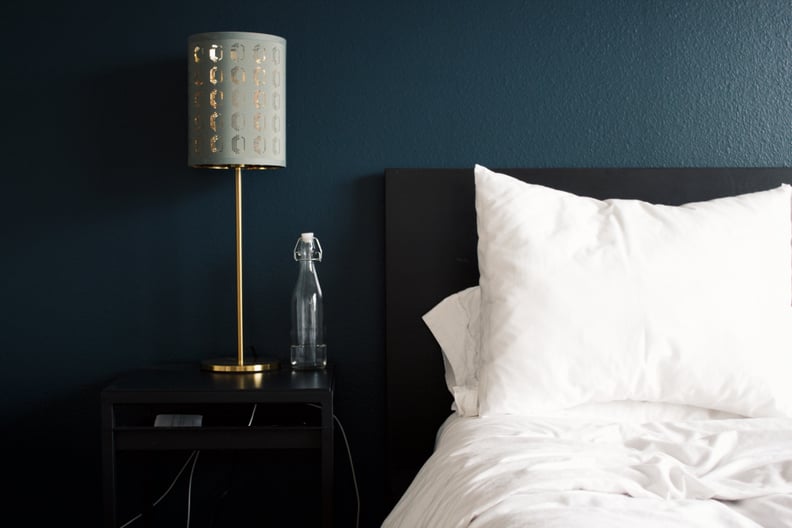 Try Darker Walls
Painting the walls is a great way to instantly make over a room without spending much. Intensify the cozy factor by painting them a dark and dramatic color — anything from charcoal gray to chocolate brown — to make the space feel inviting. Just be sure to add pops of metallic and white to keep it from feeling too heavy.
06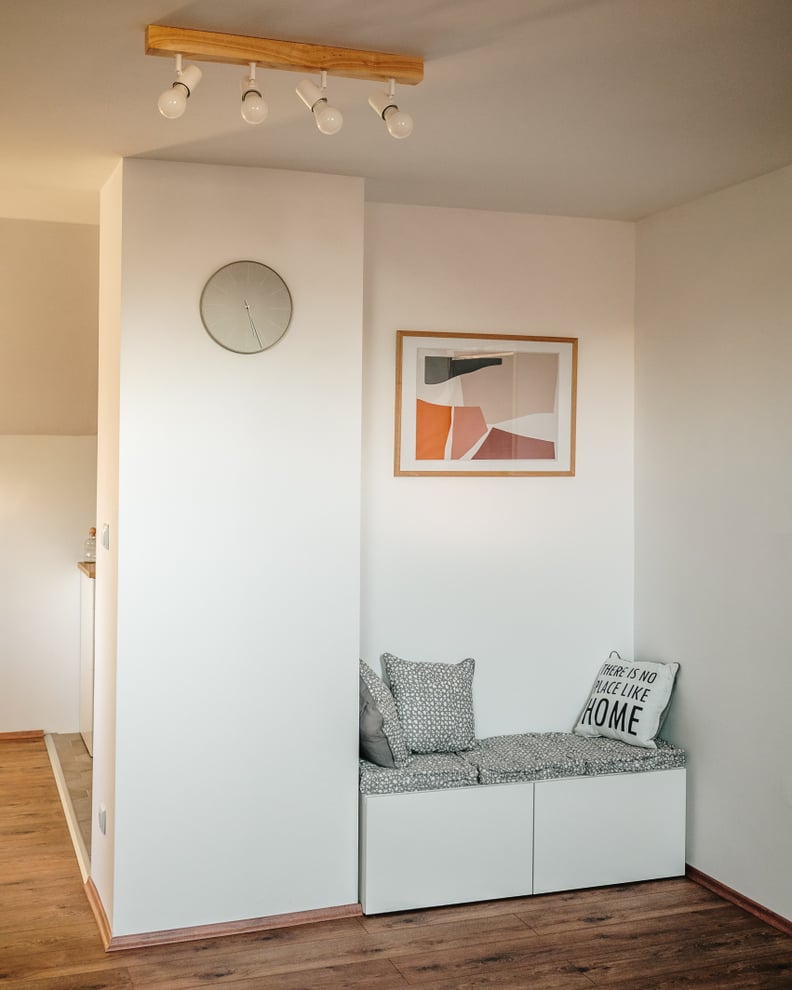 Create a Nook
Create a comfy nook by pushing an old twin bed or sofa up against a wall and covering it with pillows to lie on. Here are some creative throw pillows that will allow your personality to shine.
07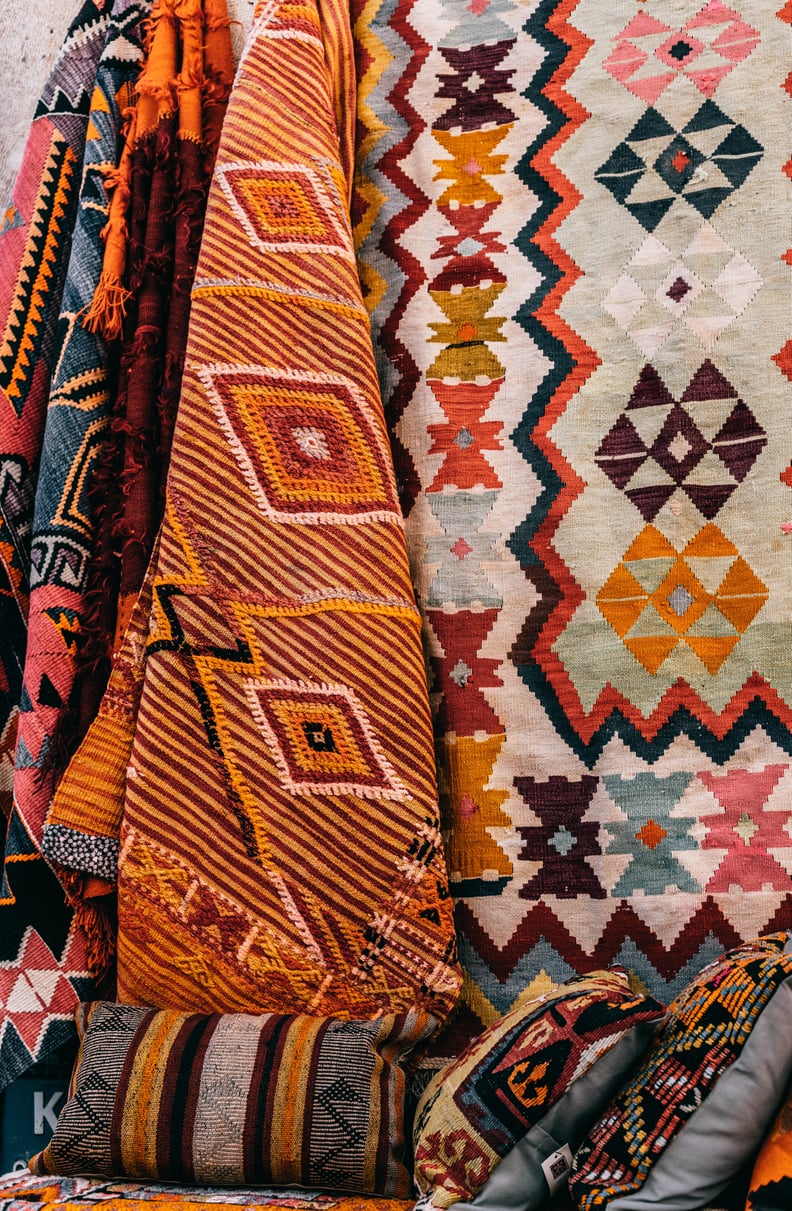 Put Blankets on Display
Put your blankets on display for easy snuggling access and a beautiful wall display. If you're feeling extra creative, utilize a ladder as a vessel for your new blanket display.
08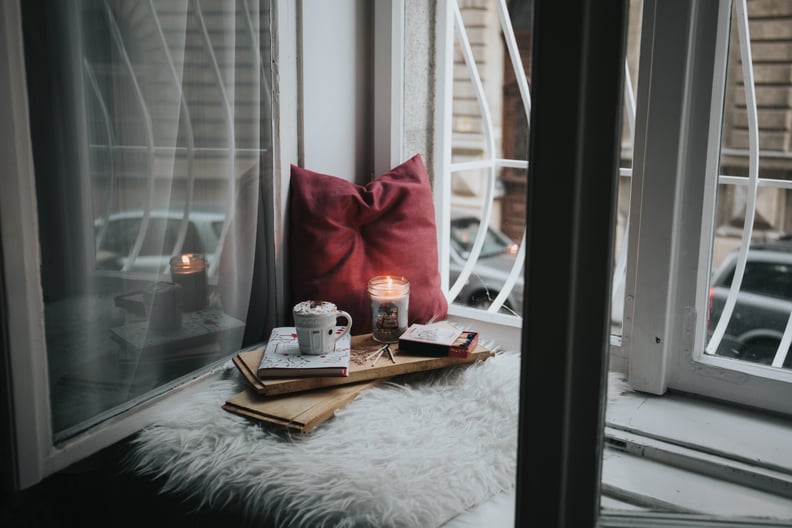 Incorporate Fuzz
Nothing says cozy quite like fur, and faux-fur options are even better! Whether it's a carpet, pillow, throw, or wall hanging, the fuzzy material will make your home feel nice and toasty. This Marlo Lorenz faux-fur throw ($70) is an excellent choice, but considering how trendy they are, you can find similar options at virtually any store that sells interior accessories.
09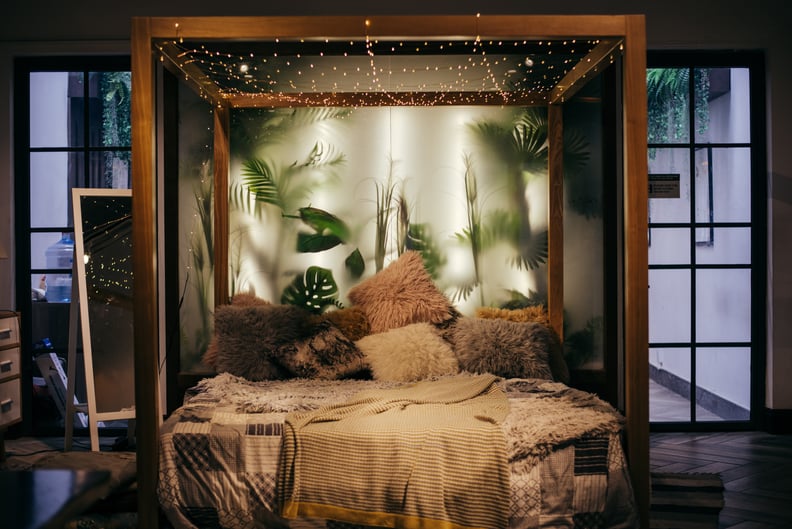 Hang String Lights
It doesn't have to be Christmas to incorporate string lights into a space. If you use firefly string lights ($18, originally $24), the thin wire accentuates the shimmery effect.
10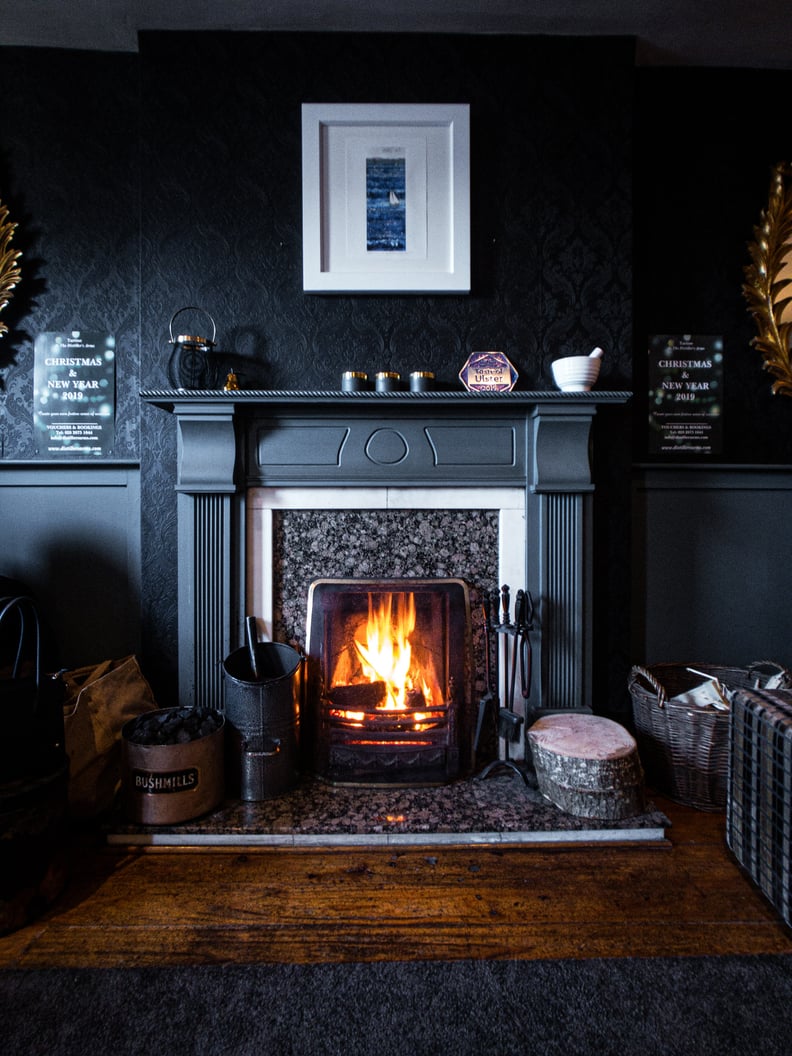 Light a Fire
Here's an obvious one you may need to be reminded of: simply light a fire! Nothing makes a home feel cozier. If your fireplace doesn't work, put it on display with this clever DIY.
11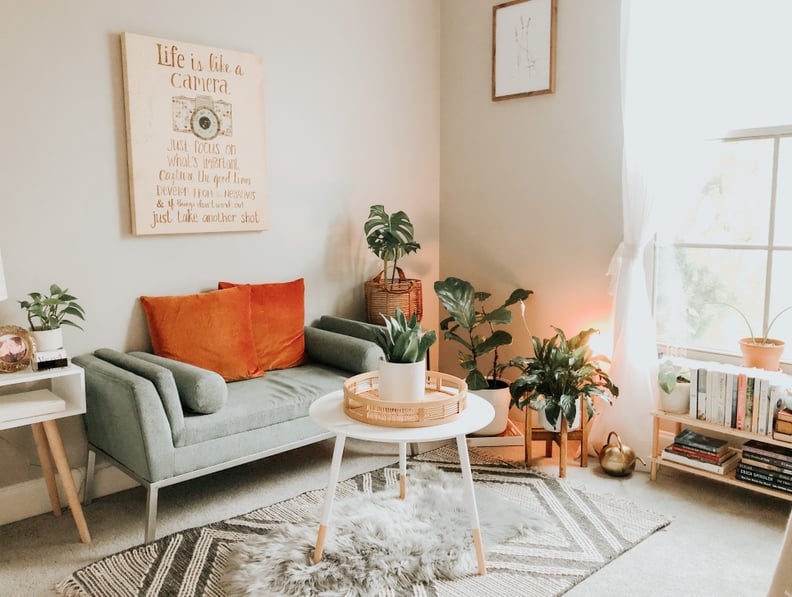 Layer Rugs
We bet you thought you could only use one rug in a space . . . wrong! Pile 'em on top of each other for extra coziness on your feet.