People Were Buying This $8K Anthropologie Couch For Free — Until Anthropologie Noticed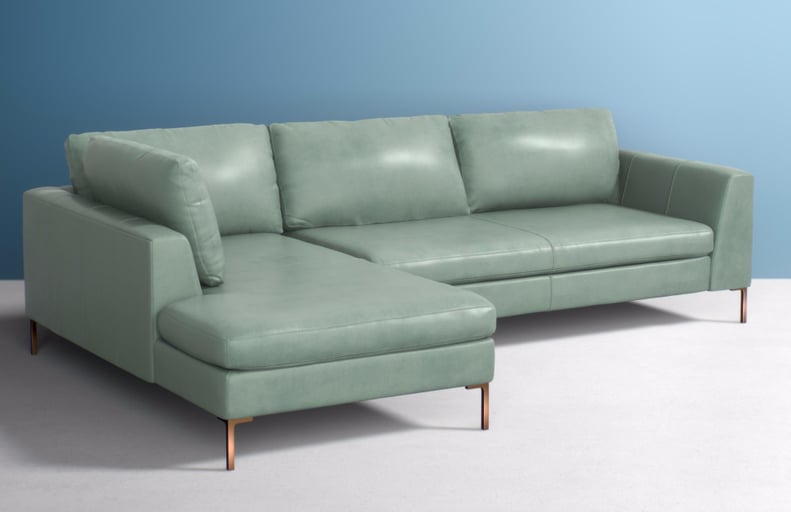 "There's a bug on Anthropologie's website that makes this gorgeous couch literally $0 and you just pay the shipping." That's a sentence I actually wrote to my boyfriend on Facebook Messenger after hearing about said glitch. I added, "I kind of want to do it." When he didn't answer, I frantically texted him. We just moved into a new apartment — our first as a couple — and finding an affordable sectional has not been easy. He replied, "Yesss!!!"
Unfortunately, my order never went through. After adding the Edlyn Two-Piece Chaise Sectional to my cart, I received a message from Anthropologie that said it could not complete my order. It wasn't meant to be, I thought. I was, however, jealous of those who had succeeded in snagging the sectional — which can cost up to $7,798 — for free.
Then, #couchgate happened. Shortly after my attempted order, Business Insider reported that Anthropologie had canceled all orders of the free couch. People were pissed. The hashtag #couchgate emerged and people began unleashing their feelings about the incident. Some argued the high-end retailer should turn the mistake into a positive PR moment and honor the orders. Regardless, it became clear that Anthropologie would not, in fact, be giving away the couch, leaving many to fantasize about what could have been.