As POPSUGAR editors, we independently select and write about stuff we love and think you'll like too. If you buy a product we have recommended, we may receive affiliate commission, which in turn supports our work.
Avocado Green may be known for its nontoxic mattresses, but there's more to the brand than mattresses alone. It also sells furniture — and we're not referring to solely bed frames. Avocado Green's furniture collections include dressers, coffee tables, side tables, and even dog beds. Most notably, the brand just released a 100-percent zero-waste furniture line that's handcrafted of upcycled beechwood, which is found naturally in the US. While none of Avocado Green's furniture uses toxic finishes and glues that admit harmful venoms into the air, this collection stands out because it uses beechwood remnants from its own Los Angeles workshop. It's a goal of the company to divert 80 percent of its waste from landfills, and this furniture collection helps make that pursuit possible.
The line of furniture includes a coffee table, wood stool, accent table, entryway table, bench, and side table, which all are beautifully crafted to give your home visual interest. The furniture pieces are anything but ordinary, and range from slatted to solid wood. Every order comes with free carbon-negative shipping and each purchase donates one percent of its sales to Re:wild, a nonprofit that believes in protecting and restoring the wild. If you're interested in safe, chemical-free furniture for your home, have a look at Avocado's Green's Zero Waste collection ahead.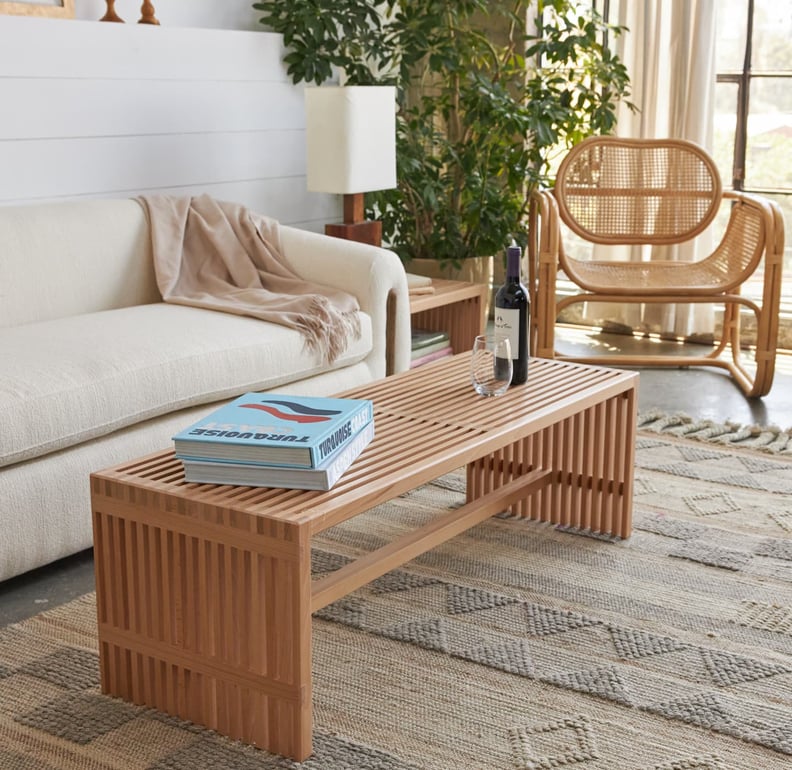 A Coffee Table: Avocado Green Slatted Wood Bench
If you're looking for a coffee table or entryway bench, this Slatted Wood Bench ($488) is a great option. As part of Avocado Green's Zero Waste collection, it's made from upcycled beechwood, meaning there is no particle board, fiberboard, or anything hollow inside of it. It's a solid furniture piece that will brighten any room it's in and give an airy feel.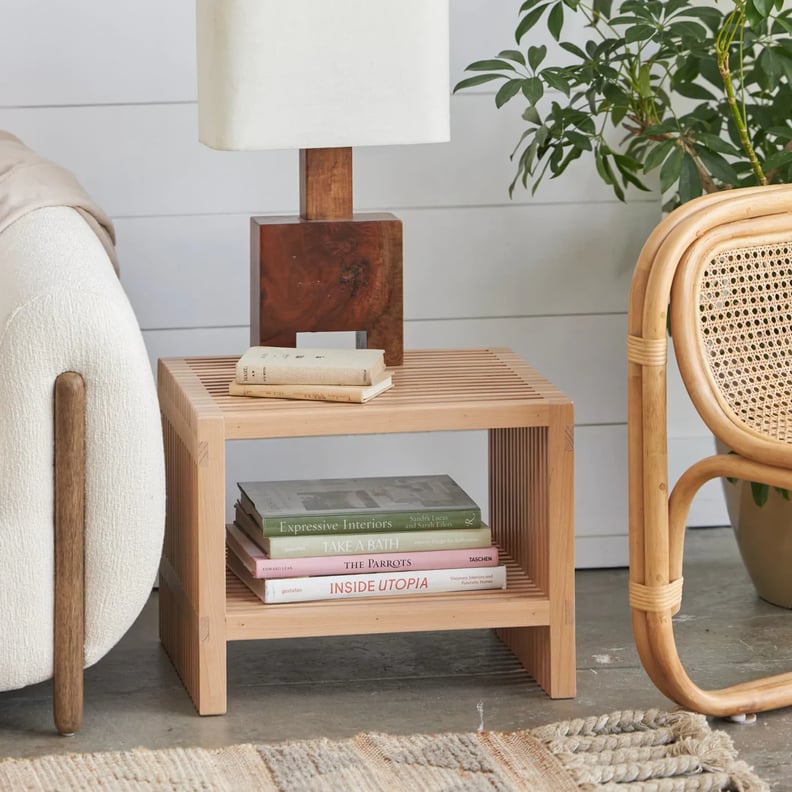 A Side Table: Avocado Green Slatted Wood Side Table
Similar to its counterpart, the slatted wood bench, this Slatted Wood Side Table ($329) is a beauty to look at. The table contains a shelf underneath that's great for storing books, magazines, and extra items you have lying around your living room. Pick up two of these tables to rest aside a couch or bed and enjoy the breezy look it brings into your home.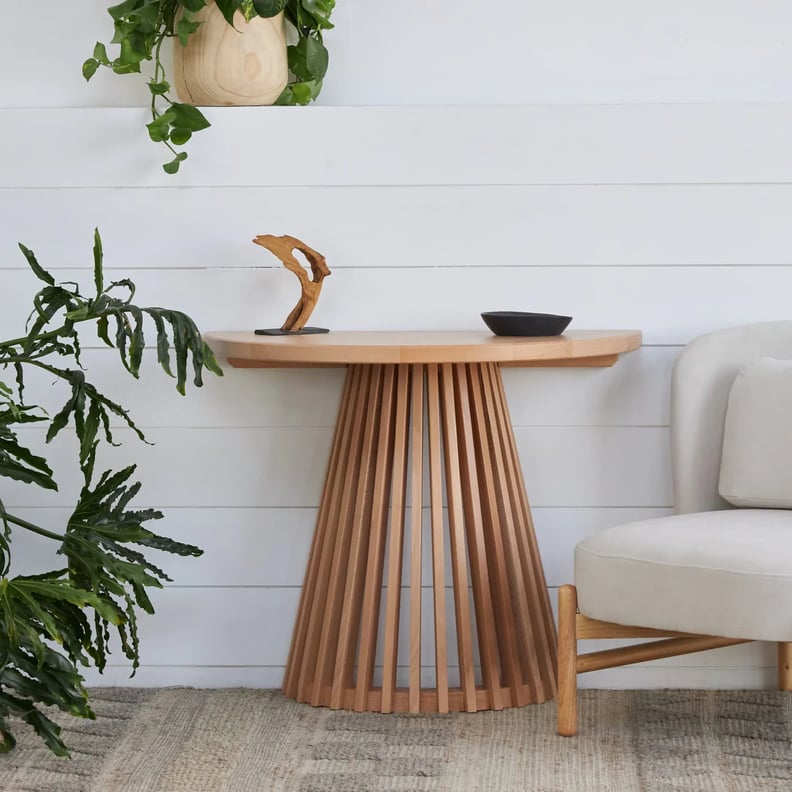 A Wall Table: Avocado Green Wood Entryway Table
Welcome guests into your home with this Wood Entryway Table ($379). The half table comes with screws and can even be mounted to the wall to ensure it stays in place. It's made with safe and odorless glues which produce no harmful fumes. It's a table that looks good and is good for you — who doesn't want that?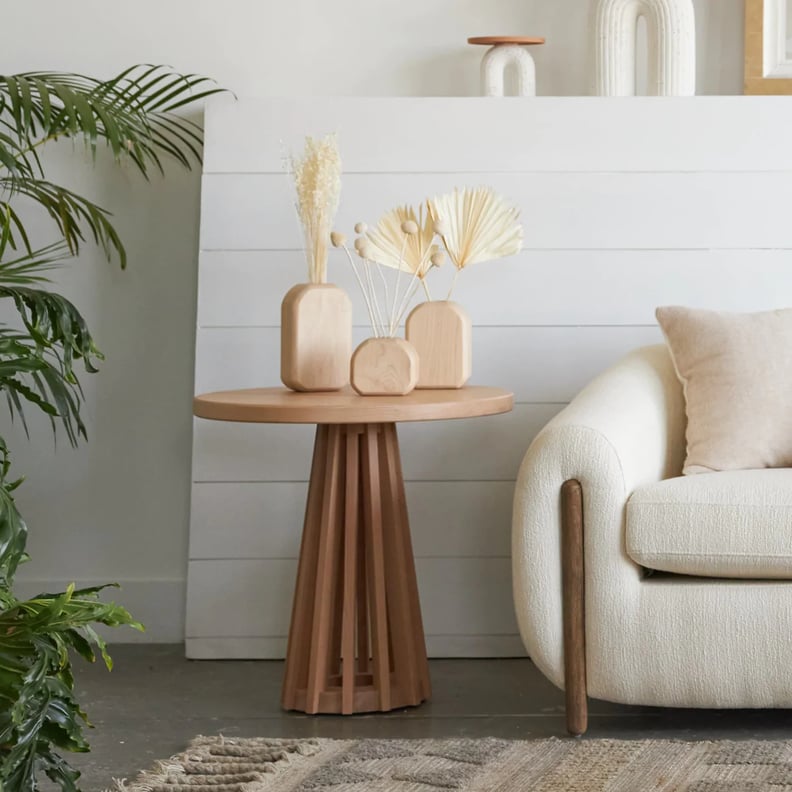 An Accent Table: Avocado Green Wood Accent Table
Accent furniture pieces in your living room or bedroom with this pretty Wood Accent Table ($379). The circular table features a strong base, allowing it to hold lamps, books, decor, and more with ease. It's a visually attractive piece that makes a subtle statement.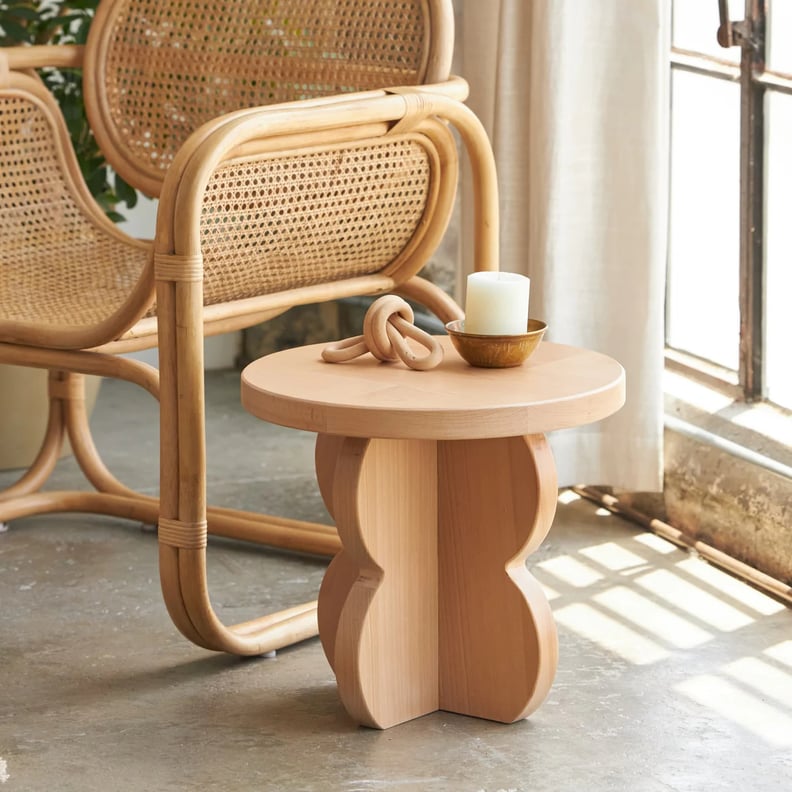 A Statement Stool: Wood Stool
For those of you that are looking for something smaller to rest a few items on, this Wood Stool ($329) is a great bet. Not only is it crafted with a beautiful base, but it's small enough to be placed next to accent chairs, benches, or on its own. Place a bouquet of flowers on it, rest a candle on it, or place a picture frame atop. This stool is incredibly versatile.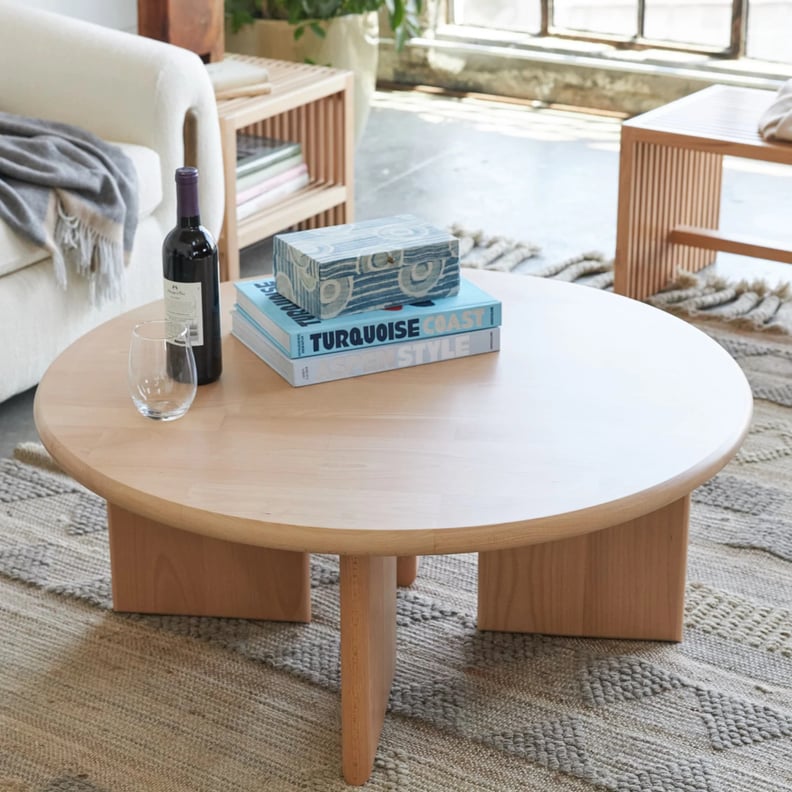 An Oval Coffee Table: Avocado Green Wood Coffee Table
If you want to give your living room a distinctive look, this Wood Coffee Table ($599) is a great place to start. Its narrow yet wide legs lie in multiple directions to give it visual interest. It's a surface worthy of a nice coffee table book and is best enjoyed over a glass of wine or a flavorful coffee.