52 Amazing Bar Carts That Will Inspire You to Style Your Own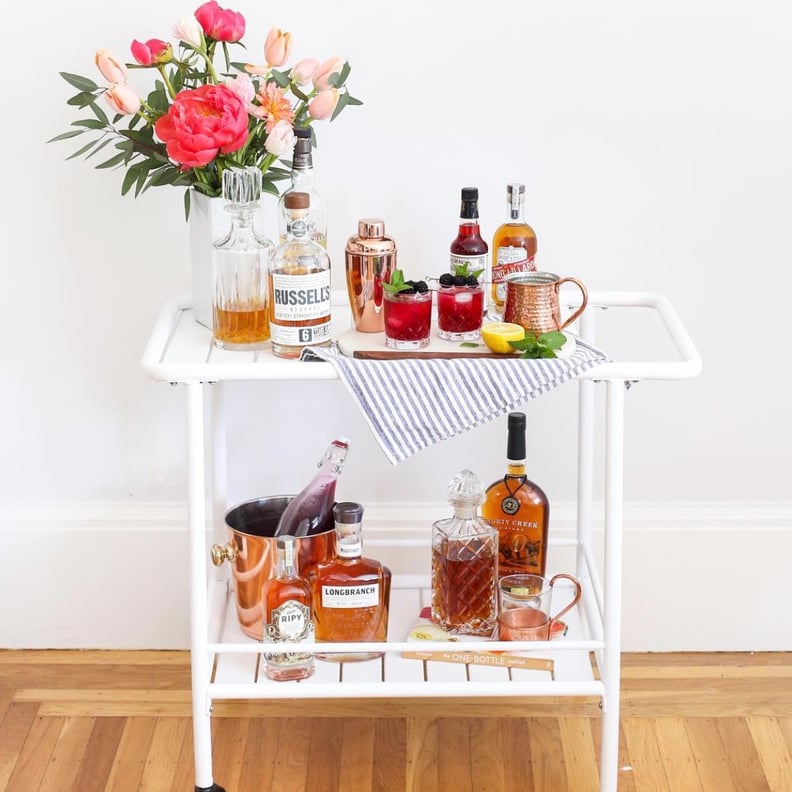 Whether it's for the holiday season or just to bring the decor in your home up a notch, bar carts are the perfect multifunctional piece. They add fun visual appeal when not in use and then become the life of the party when you're entertaining friends and family. You can also score bar carts pretty inexpensively and make them look as upscale or as playful as you want.
While what goes on a bar cart may be common knowledge (booze and tools are the essentials), when it comes to styling one, there are so many ways to go about it. Do you go classic? Simple? Show off all the liquor in your home or just your favorites? And what about glassware?
We scoped out some stunning bar carts that may spark some creativity when it comes to styling your very own bar cart. From fully stocked to minimal, clean and coordinated to glam and decadent, take a look at what we found to help bring the bar cart of your dreams to life.
All the Makings of a Fabulous Cocktail
When One Cart Isn't Enough
A Unique-Looking Bar Cart
Too Much Champagne Is Just Right
Muted Colors, Bright Flavors
Colorful Cart Collaboration