I Found the Perfect Mattress and Liked It So Much, I Bought 2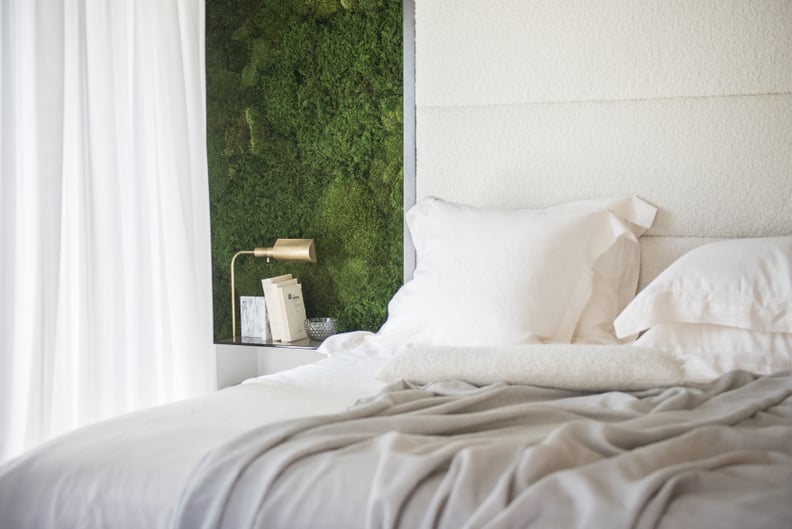 POPSUGAR Photography
POPSUGAR Photography
As POPSUGAR editors, we independently select and write about stuff we love and think you'll like too. If you buy a product we have recommended, we may receive affiliate commission, which in turn supports our work.
Buying a mattress is a huge life commitment. You will sleep with it for the foreseeable future — in sickness and in health. You are banking it will support your dreams, cuddle you, and give you just the right push back. This commitment is even more challenging if you have a bedmate with differing mattress needs and dreams.
My partner and I fell for our Leesa (queen size is $940, but check for promos) on the very first sleep. We'd tested at least five foam mattresses in store — some with different "sleep numbers" — and watched at least a dozen YouTube reviews of direct-to-consumer mattresses before we decided to try the Leesa. And boy, am I glad we did.
The Leesa foam mattress pitches a balance of firm (for him) and soft (for me) and adapts to your body. There's a 100-day trial period, but we didn't need it. We immediately agreed we were having some of the best sleep of our lives. I prefer a softer bed, so I added a down topper for that luxe, sinking-into-bed feeling, but both our troubled backs are supported by the foam. My sell is that the mattress stays supportive and cool and I can't feel when my lanky partner moves around in his sleep or wakes up to commute before me. When my sister moved, I ordered her one too (note to friends: No, I don't gift mattresses. She paid me back!). I'm planning to buy another for a guest room eventually.
The Leesa ships compacted in a small box (how cute is it?!) and is light enough for one person to lift it, which makes delivery or moving within the house easier than the traditional box spring or foam mattress. I swear our old foam mattress weighed two elephants. My spring mattress before that weighed three elephants.
I appreciate that the Leesa company isn't just about a good mattress. According to its website, Leesa donates one mattress for every 10 it sells, partners with the Arbor Day Foundation to plant one tree for every mattress it sells, and donates its time to help local and national organizations. So you can sleep knowing you helped give back.
Pictured: Leesa on a bed. It's 10 inches tall, so all regular sheets fit.
Pictured: Can you believe there's a mattress in this box? I still can't.